CIVIL SURGEONS GIVEN DIRECTIVE TO SENSITIZE YOUTH ABOUT HARMFUL EFFECTS OF DRUG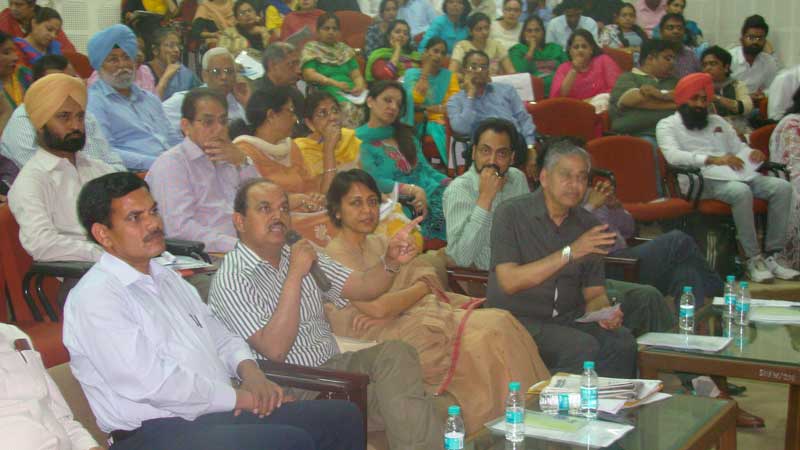 NewZNew (Chandigarh) : A sensitization workshop of stakeholders to develop a roadmap for prevention of drug abuse in Punjab was held here today under the chairmanship of Dr KK Talwar, Advisor Health and Medical Education, Govt of Punjab). Ms Vini Mahajan, Principal Secretary Health & Finance, Punjab, Dr Roshan Sunkaria, Principal Secretary, Higher Education, Punjab, Sh Hussan Lal, Secretary Medical Education & Research & Health, Sh Ishwar Singh, Director Narcotics Control Bureau, Dr Jatinder Kaur, Director Health & FW, Punjab, Dr Ajit Awasthi, Professor Psychiatry PGI, Chandigarh, Dr Devasish Basu, Professor Psychiatry PGI, Chandigarh, Dr J.S. Thakur, Professor, School of Public Health, PGI, Chandigarh and Dr BL Goyal, Director IMH Amritsar and various officers including Civil Surgeons of all the districts were present during the workshop and expressed their views for developing a comprehensive action plan for prevention of drug abuse.
Dr KK Talwar introduced the participants about the problem of substance abuse in the state and emphasized regarding the need to sensitize and aware our youth regarding harmful effects of drug abuse. Ms Vini  Mahajan discussed about the various initiatives taken by the Govt of Punjab for de addiction and rehabilitation of substance abusers. She elaborated on the achievements of the Government regarding infrastructure development and provision of de-addiction services at community, sub-divisional and district levels.
Dr Roshan Sankaria discussed about various awareness activities already being conducted by the Education Department and further emphasized on the preventive aspect of the drug menace. He suggested about involving peers and volunteers who can aware the general public about harmful effects of drug abuse.
Dr Ajit Avasthi elaborated on the ICMR study going on in the state regarding load of substance abuse and Dr J S Thakur presented the draft plan for implementation of preventive campaign in the state. Dr B L Goyal, Director IMH Amritsar discussed about the central registry of substance abusers done at IMH Amritsar and he also mentioned that the data is kept confidential.
During the workshop the Participants worked in Groups and submitted their inputs for development of a roadmap at village, block and district level for prevention of substance abuse by involving health , education, sports, social security and various other departments so that we can work together to make our children and society free of drug abuse.