Kundan Vidya Mandir, Civil lines organised Swachh Bharat Abhiyan
 As a part of the Clean India campaign and to spread awareness about Swachhata Mission, Swachhata shapath was organized at Kundan Vidya Mandir, Civil lines. The students spoke about the need and importance of maintaining cleanliness in and around the school campus their city and country.To make the students actively participate in the cleanliness drive, a skit on plastic bags was performed by the students .In the skit, the students highlighted the damage done to environment by the use of plastic bags and to adopt cloth bags to save the environment. Later , they were also informed about the importance of Handwash .The students were shown videos on proper Hand Washing to maintain health and hygiene. The school doctor also made them learn the steps of proper hand washing. As a part of the Swachh Bharat Campaign, students took out a school march .The students carried banners and raised slogans highlighting the need and importance of maintaining cleanliness.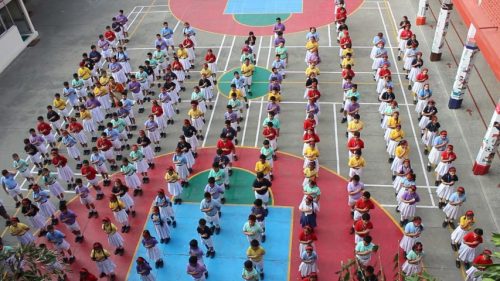 The students also wrote letters to their parents to share their views on what they have learnt about the clean India campaign. They also wrote as to what role they want their parents to play in the campaign and join hands with them to make it a success. While speaking at the moment Principal of the School Principal Navita Puri appreciated the efforts of the students and teachers . According to her poor hygienic conditions lead to health and environmental disasters so urged them to pay special attention for cleanliness.