Lady Finger Part 2 Ullu Web Series Episodes Online: Cast | Trailer | Release Date: Ullu drops the new trailer of the Lady Finger part 2 series, which is directed by S Kumar. It stars Aayushi Jaiswal, Mahi Kaur, Pallavi Debnath, and Peeyush Suhaney.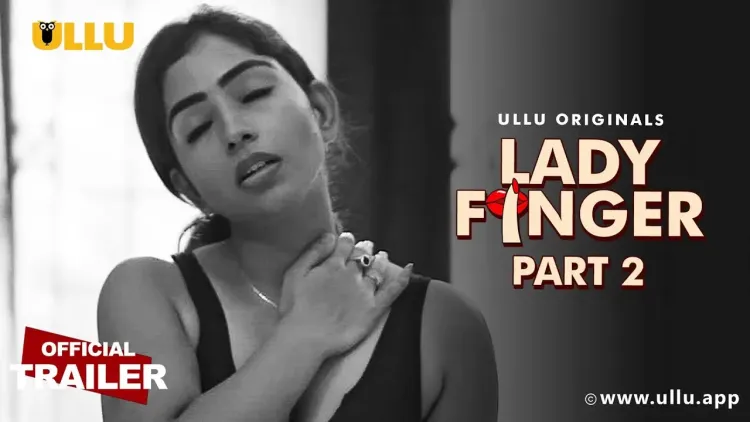 The plot of the series follows the previous episodes, whether Dev would fall under the control of Jahnvi despite his soulmate that takes a major twist and turns.
Watch Lady Finger web series exclusively on Ullu from October 11 (Tuesday). The series also comes in multi-audio formats like Hindi, Tamil, and Telugu.
Lady Finger Part 2 Ullu Web Series Episodes Online Cast
Check out the complete cast of Lady Finger Part 2
Aayushi Jaiswal (Divya)
Mahi Kaur (Janhvi)
Pallavi Debnath (Rani)
Peeyush Suhaney (Dev)
Lady Finger Part 2 Ullu Web Series Episodes
Lady Finger Episode 3
Lady Finger Episode 4
Lady Finger Web Series Full Details
Here is the details of Ullu's Lady Finger Part 2 web series 2022,
Series Name: Lady Finger (2022)
Season: 1
Part: 2
Type: Web Series
Online Video Platform: ULLU
Language: Hindi, Tamil, Telugu, Bengali
Release Date: October 11, 2022