newznew (S A S Nagar) : Parents in the tri – city region have a new approach to education to look forward to. Learning Paths School, Mohali in association with RoboChamps India launched the region's largest Robotics Academy at the school campus itself. Learning Paths School has a reputation for integrating the latest developments in technology based teaching in their school's teaching practices. With a new and sophisticated Robotics Research Centre, it joins the league of a few elite schools from the region making effective use of the new approach to teaching. The Research Centre will start weekend classes for the students and will educate students using 'Hands On Practice', a new and effective teaching methodology that teaches students STEM topics, i.e. Science, Technology, Engineering and Mathematics.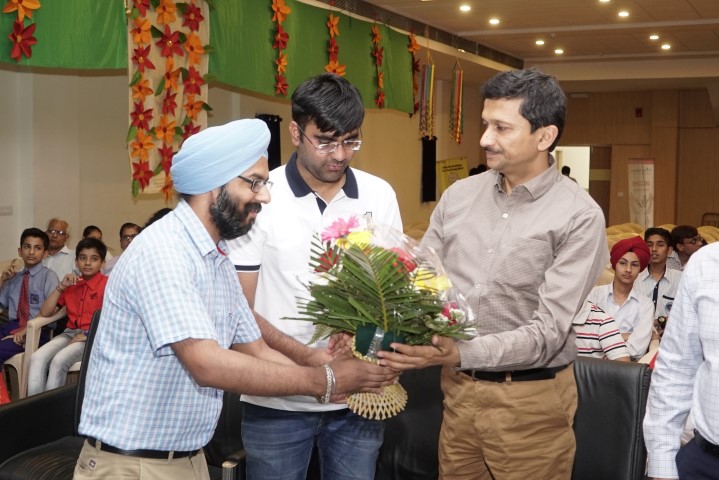 The initiative has been taken by RoboChamps India, a venture working in the education sector for the past few years. RoboChamps India has made significant contribution to the education sector, bringing practical education to more than 20,000 students including more than 5,000 underprivileged children. Their latest initiative, Robotics Academy is a fun and interactive space that aims to combine learning and practical education to educate students more effectively. As part of their future endeavors, they plan on opening 32 Research Centres all across North India in the coming few years. Their mission is to revolutionize the Indian Education system from a theoretical based system to a more practical one, and the Research Centre at Learning Paths School is an important step for them in the same direction.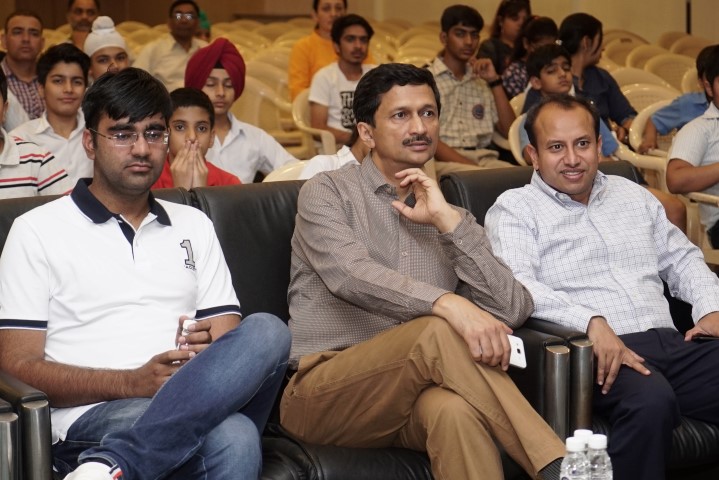 For the launch of the Research Centre, hundreds of people turned up including students, parents as well as teachers. The event was also graced as the Honorable Chief Guest by Mr. Vivek Atray, IAS who is also an Author, Advisor, Mentor and Motivational Speaker. Mrs. Komal Singh, Principal of Learning Paths School, Mr. Robin Aggarwal, Member of the Executive Committee of Learning Paths School, Mr. Akshay Ahuja, Founder – Director at RoboChamps India and Ms. Sheena Sharma, Co – Founder at RoboChamps India were the other dignitaries present at the event launch.
An interesting session was held by Mr. Akshay Ahuja, in which he elaborately explained on how Robotics Education can help students enhance their entrepreneurial instincts and do well academically. He also took questions from parents who were curious to know how the Research Centre can help their children's all round development. A speech was also delivered by the Honorable Chief Guest, who made sure to motivate the students as well as other stakeholders. In his characteristic charismatic style, Mr. Atray encouraged students as well as parents to make the best of the immensely promising opportunity being provided to them.
The initiative was praised extensively by Mrs. Komal Singh, Principal of Learning Paths School, who said "Back when we were students, we couldn't event imagine that education would become so advanced and interesting in the future. The students are indeed lucky that they are being provided with a state of the art Robotics Academy that will help them become more efficient while having fun at the same time."  Mr. Akshay Ahuja was not far behind in highlighting the importance of the new Academy, saying "We hope that the parents and students realize how important today's launch is. It is not only the initiation of a new Robotics Academy; it is the door for students to enter a whole new world of interactive education."
Ms. Sheena Sharma, Co – Founder at RoboChamps India was beaming with pride and said "RoboChamps India has been working over the past few years with the singular vision of transforming the Indian Education landscape. Today's launch and its support by renowned dignitaries like Mr. Atray only reaffirms our faith in our vision."
Mr. Vivek Atray, Honorable Chief Guest for the evening had the following to say "I am immensely pleased to see that the city's schools and organizations are working toward bringing technological advancement to the education  system. With the launch of the Academy today, the region has taken a huge step in improving the way students learn."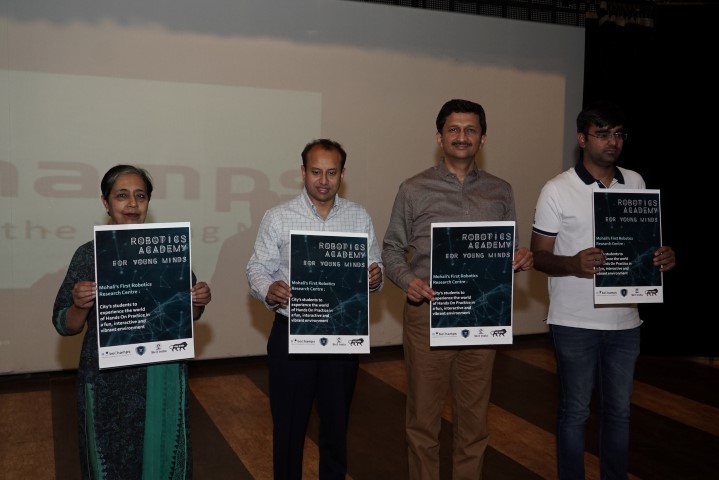 The launch was also praised by Mr. Robin Aggarwal, Member of the Executive Committee at Learning Paths School "The fact that Learning Paths School is among the first in the region to come up with such a sophisticated Academy is a matter of personal pride for me. I am certain that not only will this be beneficial for students from our school, but will have a positive impact on students from all across the region."