Let the Celebrations Begin!
The Sargi Aur Diya exhibition will celebrate the resplendence of diversity in our country and prove to be the one-stop destination for all your Karwachauth & Diwali needs alike
After the massive success of 'Veer Di Veera' exhibition, Mitali Munjal is back to ace her expertise with a three-day Karwachauth & Diwali special exhibition which will take place from 7-9 September at Himachal Bhawan, Sector-28, Chandigarh. The theme of the exhibition traces its roots from 'Sargi' which is symbolic of Karwa Chauth and 'Diya' which delineates the festival of lights, Diwali.
"Sargi Aur Diya exhibition will prove to be a one-stop destination for all the Karwachauth and Diwali needs for everyone alike. From home décor, accessories, clothing, footwear, to gift items for your special ones, this exhibition has it all," informed Mitali, Organizer at Suhanee Events Horizon.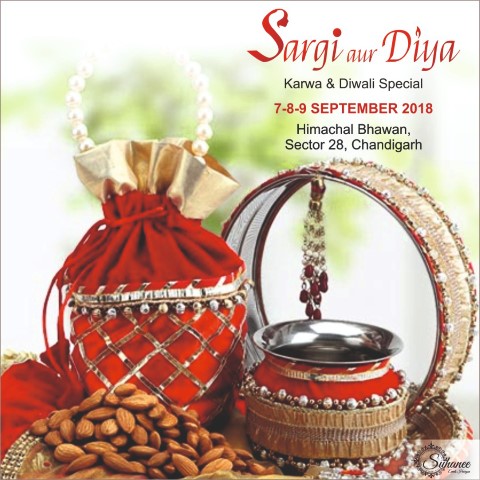 This opulent three-day exhibition attracts exhibitors from across the country, which will provide the visitors with a delightful shopping experience. So, mark your calendar and let the festivity begin!