NewZNew (Chandigarh) : New Zealand immigration officials will be in India this week to raise awarenessof licensed immigration advisers in India, and to help ensure Indian residents looking to migrate to New Zealand know what they need to do when seeking immigration advice.
Registrar of New Zealand Immigration Advisers Catherine Albiston and Immigration New Zealand (INZ) Assistant General Manager Geoff Scott will be travelling to Mumbai, Delhi, Amritsar and Jalandhar as part of a campaign to raise awareness that anyone providing New Zealand immigration advice, except advice on student visasonly, must be licensed.
"If you or your family needs advice on coming to New Zealand to work, or help with a work, visitor or residence visa, it's important to use a licensed immigration adviser," Catherine Albiston says.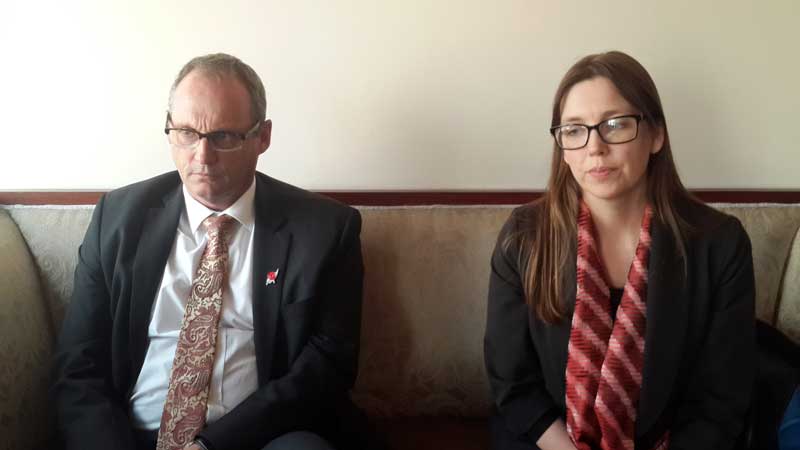 New Zealand immigration advisers, who are licensed by the Immigration Advisers Authority (IAA), have met competency standards, and follow a professional code of conduct.
Geoff Scott says, "Unfortunately, there are people who operate unlawfully as unlicensed advisers.  These people may not be honest with those seeking advice, or with INZ. Using an unlicensed immigration adviser may result in a visa application being returned by INZ and worse still, it may be declined -something that can have huge repercussions."
Immigration advice includes advising a person on what visa they qualify for, what pathway they could take to work or residence in New Zealand, how best to answer a question in an application form, or using knowledge of or personal experience in immigration matters to advise, assist, direct or represent a person in any other way.
"As well as issuing licences to immigration advisers, the IAA also provides a free, online register of licensed advisers, so those seeking immigration advice can know that they will get the best advice possible," says Ms Albiston.
The IAA can also help those who have concerns about immigration advice they have received, or about anyone giving immigration advice without a licence.
"If you have any concerns, you should contact us at the IAA as soon as possible," Ms Albiston says.
"The IAA and INZ operate separately, so your immigration status will not be affected by contacting the IAA," Ms Albiston says.