Launches its 9th property in Punjab and Pathankot gets its biggest multiplex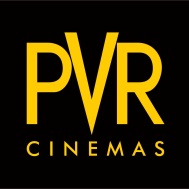 NewZNew (Pathankot) : Enduring a successful journey of 20 years, PVR reaches a mark of 500 screens with the launch of its first multiplex in Pathankot at Novelty Mall. The city's long wait has finally come to an end with the launch of four-screen multiplex. With this launch, PVR strengthens its presence in Punjab and reaches a screen count of 51 screens at 9 properties in Punjab across Ludhiana, Jalandhar, Mohali, Chandigarh (Union territory) and now Pathankot. Currently PVR operates as the largest multiplex with 501 screens at 111 properties in 45 cities pan India.
Speaking on the occasion, Gautam Dutta, PVR Ltd. said, "It has been an overwhelming journey in reaching over 500 screens. We are delighted that we have reached this milestone with the launch of our first property in Pathankot. Punjab has always been an important market for us. PVR sees a huge appetite amongst the customers for a quality cinema watching experience. We hope to accomplish our commitment towards the state while soon adding another multiplex here."
On this occasion, Amitesh Singh Sachdev, Director, Novelty Mall, further added, "Remaining true to our focus, we are extremely happy to extend the reach of Novelty Mall's most vibrant brand, PVR Cinemas to the residents of Pathankot. We are delighted with the launch of PVR Cinema at Novelty Mall and are sure that First PVR multiplex in Pathankot would delight the citizens of city and towns around. With this launch people of the city will get complete world class entertainment right at their doorstep and we can truly stand by our motto – Novelty Mall-The Pride of Pathankot".       
Situated in the picturesque foothills of Kangra & Dalhousie, Pathankot is an economically prosperous city and the meeting point of the three northern states of Punjab, Himachal Pradesh and Jammu & Kashmir. With the best in sound and projection technology, the cinema is equipped with 2K digital projection, 7.1 Dolby surround sound, 3D screens and comfortable seating along with a wide range of gourmet food, thus giving the customers an enthralling movie watching experience.
At the launch, Mr Sanjeev Bijli, Joint Managing Director, PVR Limited said, "We are very excited to achieve the historic milestone of 501 screens. This milestone is much more than just a figure for us – it is the start of our journey towards our aspiration of providing a world-class cinematic experience to all moviegoers in all cities in India. This is indeed a big achievement for us. With a robust expansion, PVR has not only planned to expand its horizon into metros but has made an equal commitment towards tier II and tier III cities. PVR sees a huge scope in serving Tier II and Tier II cities as these pockets are witnessing rapid urbanization and greater economic growth. It's a win- win situation for both the patrons as well as the exhibitors.
I also thank NDK Hotels & Resorts Ltd., our mall developers to have provided us with such prime location in the city."