Limca enters Sports Hydration category with new variant; unveils #RukMat campaign with Neeraj Chopra: Coca-Cola India has announced the first-ever brand extension for its homegrown brand Limca into the hydrating sports drinks category with 'Limca Sportz'. The brand stands at #4 within Coca-Cola India's sparkling portfolio.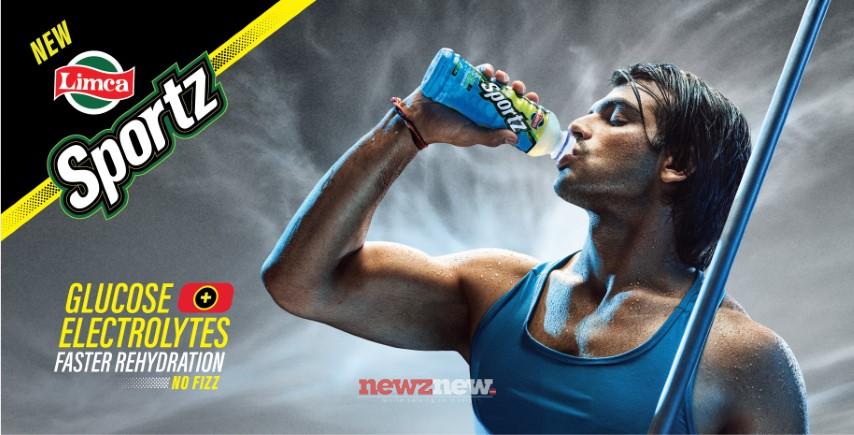 The brand's new offering 'Limca Sportz' is a Glucose + Electrolyte-based beverage containing essential minerals for rapid fluid intake. The beverage is a NO FIZZ; water-based drink that helps in FASTER REHYDRATION in individuals involved in physical activity in the form of sports, exercise, and high intense chores. It has refreshing real lemon juice to add to the taste and palatability.
With Limca's entrance into hydration-based sports beverages, the brand is bringing alive the #RukMat campaign via an advert featuring reigning Olympic javelin champion Neeraj Chopra. The campaign will revolve around a motivational theme, to encourage the audience to push their boundaries and 'never say die' attitude.
Announcing the launch of Limca Sportz, Karthik Subramanian, Director, Marketing, Hydration, Coffee and Tea Category, Coca-Cola India and Southwest Asia said, "Building on Limca's ability to provide full-body rejuvenation so that consumers can be their most energetic, best selves in every situation, we are thrilled to announce our entrance into the sports hydration category with the launch of Limca Sportz. The beverage has been formulated through in-house innovation and extensive market testing."
Neeraj Chopra, Indian athlete, reigning Olympic champion, and world championship silver medalist in javelin throw said, "As an athlete, I understand the vital significance of optimum intake of carbohydrates and electrolytes. Limca Sportz enables faster rehydration to the drinker and helps balance higher endurance during exercise performance – making it the go-to beverage for people who believe in putting in the hard work to achieve their goals.
 I am exhilarated to be the face of the new Limca Sportz campaign. The film perfectly represents my ideals of never giving up and continuously pushing boundaries to get closer to my goals."
The new variant will be available on shelves across Delhi NCR, Bangalore, Chennai, Bengal, Mumbai, Pune, and cities of Andhra Pradesh/Telangana starting the month of September, and will be available in packs of 250 ml and 500 ml.
Watch Neeraj Chopra in action here: