List of health insurance claim settlement ratio for different insurance companies: A good health insurance package is an absolute necessity in times of a medical emergency. It comes with an assurance of plan benefit, where it funds all the medical expenses of the insured.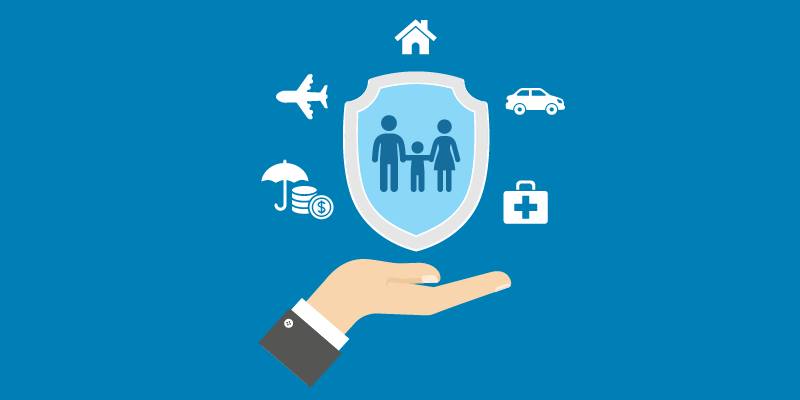 The facilities can be covered in two ways, either by reimbursement of the payments or by the process of cashless treatment. Practically all these aspects come into effect through a claim settlement method. There are a plethora of health insurance companies prevailing in India, and among these, the companies that provide a large number of claim settlement feasibly are deemed to be the preferable one.
Below we will be providing a list of claim settlement ratio of health insurance companies.
Bajaj General Insurance Company Limited
The insurance company has its own in-house department for claim settlement, with round the clock call assistance facility. In the financial year 2017-18, it has outstripped over 2.9 lakh claims. The company has a commitment to claim settlement, and this can be easily judged by the fact as it has the highest Claim Settlement Ratio of 93.95% and Incurred Claim Ratio (ICR) of 77.61%.
IFFCO Tokyo General Insurance Company Limited
This company has the fair potential to repay the clients, which can be assessed by its Incurred Claim Ratio of 90.69%. It has an array of the health insurance scheme, and the packaged is specially designed with unique medical and health packages. The organization has tie-ups with more than 4000 hospitals across the country. It is renowned for its cashless health settlement claims.
Religare Health Insurance Company Limited
The health insurance company has various progressive health insurance scheme and is actively backed by the Fortis group of hospitals. It has an effective claim settlement process and has 5420+ network of hospitals. The claim settlement ratio stands around 89.59%.
Max Bupa Health Insurance Company Limited
Max Bupa Health Insurance is a joint project between India based Max and UK based Bupa which has a cashless claim pre-authorisation within 30 minutes. This organization has been tagged as a Superbrand for two consecutive years for its leading Claim settlement Ratio 88.06% and Incurred Claim Ratio 50.19%.
Apollo Munich Health Insurance Company Limited
This famous insurance company is a collaboration between Asia's Apollo Group of Hospitals and German healthcare organization, the Munich Health. It has a wide range of health insurance products that are customized according to the needs of senior citizens, families, corporate, etc. It is known to attract policyholders through its Incurred Claim Ratio of 62.47%.
HDFC Ergo Health Insurance Company Limited
The organization offers a variety of health insurance plans which incorporates both fixed-benefit and indemnity plans. It has achieved an easy cashless claim settlement with a pre-authorization of approximately 22 minutes. It also has unique health insurance products related to travel, motor, marine, personal accidents, to name a few.
Star Health Insurance Company Limited
Star Health has an efficient claim settlement process that removes barriers in dealing with third parties rendering the process swift. It has one of the highest networks of hospitals tie-ups with 9100+ hospitals assisting in cashless claim settlements.
National Insurance Company Limited
It is the pioneer in the health insurance sector has the highest Incurred Claim Ratio of 115.55% in the public sector domain of the country. This veteran health insurance provider has over 2097 branches all over the country that are managed by 14,000 insurance professionals. This seedy claim settlement process makes it a reliable option among its clients.
Bharti AXA General Insurance Company Limited
The partnership venture between India based Bharati group and European based Axa group provides dedicated support with a leading number in Incurred Claim Ratio of 98.50%. The health insurance package offers a distinctive plan which provides coverage up to INR 1 crore. With a 24×7 helpline assistance, the claim settlements are made rapidly.
Reliance General Insurance Company Limited
This private player has a market occupancy of around 8% in healthcare and boosts about its Incurred Claim Ratio of 106.54%, that are known to attract and retain policyholders. This organization has an association with 4000+ hospitals and encourages the swift settlement of claims.
List of Health Insurance Company with the Claim Settlement Ratio (2017-2018):
| | | |
| --- | --- | --- |
| Health Insurance Company | Claim Settlement Ratio (CSR) | Incurred Claim Ratio (ISR) |
| Bajaj Alliance | 77.61% | 93.95% |
| IFFCO Tokyo |    90.69% | 92.88 % |
| Religare | 51.97% | 89.59% |
| Max Bupa | 50.19% | 88.06% |
| Apollo Munich | 62.47% | 84.08% |
| HDFC ERGO | 52.58% | 82.99% |
| Star Health | 61.76% | 79.34% |
| National Insurance | 115.55% | 78.52% |
| Bharati AXA | 98.50% | 77.78% |
| Reliance | 106.54% | 75.76% |
These are some of the preferable claim settlement ratio of health insurance companies. Depending upon the requirements, you can pick any one of this company that offers faster and simpler settlement process in terms of health insurance. It is important to keep in mind that the insurer's claim settlement process can be benchmarked by having a glance on numerous factors like the number of customers, the company's background and goodwill and claim ratios collectively.