What if Sports Betting Was Legal in India?: India is hot on the heels of China with its rapidly expanding economy. The middle class is burgeoning by the day, and the total population has ascended past the billion mark.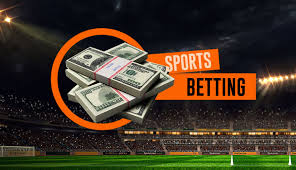 What if gaming was free for all in India? Analysts postulate that the country could have a $10 billion new revenue stream. Currently, China seems to be topping Asia as the best-preferred destination for international sports operators.
Gambling laws in India
In India, Games of chance are illegal under the Public Gambling Act, 1867. Many states in India have enforced the anti-gambling laws, forcing betting and gambling operators to work underground. Goa and Sikkim are the only states that have so far repealed the old gambling rules.
Surprisingly, India enforces rules established by colonialists, which have long changed in Britain.
Games of Skill
Under India's gambling regulations, games of skill are acceptable. Games of skill such as Rummy, a three-card game don't attract penal consequences for those found engaging in them.
Lotteries are similarly legal in India, based on the Central Lotteries Act of 1998 that empowered states to hold lotteries with a restriction of one draw per week. However, everything else from brick and mortar to online gaming is banned.
Indians love to gamble, and they do, but illegally
The $ 10 billion potential of the Indian gambling market disappears in illegal gambling channels. Money leaves India through the many gambling sites that Indians use. Even though betting is unlawful on an Indian site, you won't be arrested for gambling on a website operated from another country, provided the foreign country has legalized gambling, and the operator is fully licensed.
Even though international websites offer a way to circumvent the country's betting laws, other obstacles remain for the avid gamer in India. Depositing into foreign bookmaker accounts is difficult.
It's not possible to use bank transfers, Visa, and MasterCard. Players often have to deposit and withdraw through e-wallets to bet on Cricket (and others) on betting sites in India.
India is leaving 'untold sums on the table'
In 2018, the country's GDP was $2.72 trillion, a range almost equal to that of France and the UK and higher than Australia's, Russia's, and many others. Given that the country's middle class is way over 267 million, India has incredible prospects for gaming revenue. Trusted data shows that consumer spending on recreation in India is set for exponential growth in the run-up to 2025.
Legalizing gaming can keep billions of dollars in India. Sports betting sites and casinos can create jobs, and hotels could augment their revenue sources and steer away from bankruptcy. The current Indian gambling market is staked at $60 billion.
Online gaming and Rummy make up a significant fraction of this yearly amount. The illegal monies (a big fraction of the revenue) go into funding the very criminal activities that authorities say would be spurred by legal gaming.
Currently, Goa, a tourist destination, has only 15 casinos with few live table games. Locals are no longer permitted to play in these casinos. Sikkim has a couple more casinos, but it's far off in the Himalayas. The gaming experience in these legalized gaming states is mostly underwhelming.
Gambling away India's potential
Despite the stifling laws in India, the online gambling community in the country thrives. Indian online gamblers are introduced to various websites through their friends and family. The gaming trend, as observed by KPMG, is not just for financial gain, but for stress relief and social interaction as well.
As you would expect, any country where gambling is illegal, disreputable operators thrive. It's hard for players to know whether they are getting quality and fairness like other international players. Some get ripped off and lied to through unethical marketing tactics.
There is great potential for operators that live up to the expectations of Indians, offering a world-class betting experience. For the country, the economic potential is limitless. In the West, where online gambling is largely embraced, the taxman has significantly benefited from it.
In a nutshell, the social dangers of gambling are overestimated in India, while the social benefits of gaming are underestimated. Amid that, significant revenue amounts that could fall into the Indian basket vanishes in thin air.