NewZNew (S A S Nagar) : Ajay Sohi is the only Artist-Cum-Art Instructor in the tricity; who has developed an expertise in making Paintings keeping 'Vaastu' in focus. Apart from making a niche for himself in the 'Vaastu Art' space of tricity, Ajay Sohi has also devised & perfected the art of painting with bristles of a traditional household 'Broom'. Armed with these unique techniques in his 'Art instruction arsenal', Ajay Sohi, who is already running an Academy in Panchkula; has unveiled a State-of-the-Art Academy –Shiv Ansh Art Academy in Mohali's Phase 3 A Market. The media was given a preview of Ajay's 'Vaastu' work as well as a demo of the unusual broom technique at the formal unveiling of Shiv Ansh Academy.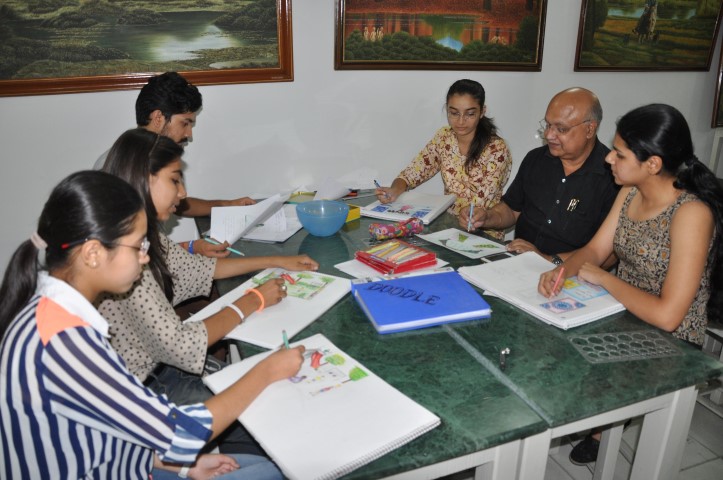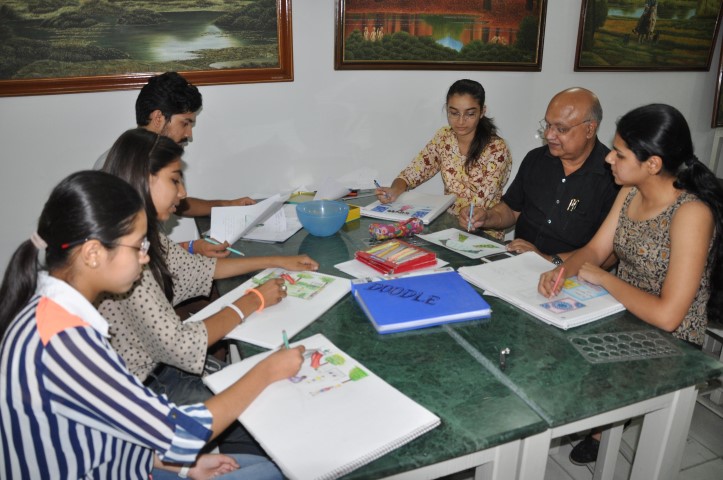 A proud Art Instructor Ajay Sohi said, "The results in 2016 have been really encouraging. Chandigarh College of Architecture offered 20 seats in B Architecture & 20 of my students qualified here while 17 took admission. It's heartening that 3 out of these 20 have taken admission in the prestigious School of Planning & Architecture (SPA). In the National Institute of Design(NID)  seven students were selected, in National Institute of Fashion Technology(NIFT) 35 students were selected in various colleges, in Northern India Institute of Fashion Technology– Mohali & Ludhiana, 15 students were selected out of 15 which is a 100% result & in Government College of Arts, Chandigarh, 5 Students were selected out of six."
Tricity now boasts of Art Training Centres in Panchkula & the just unveiled Shiv Ansh Academy in Mohali, that train students not just in Art but teach them how to use art as a scientific instrument for entry into more technical fields like general designing, fashion designing & architecture. Ajay Sohi's training has also helped youngsters in cracking National Aptitude Test in Architecture (NATA) examinations.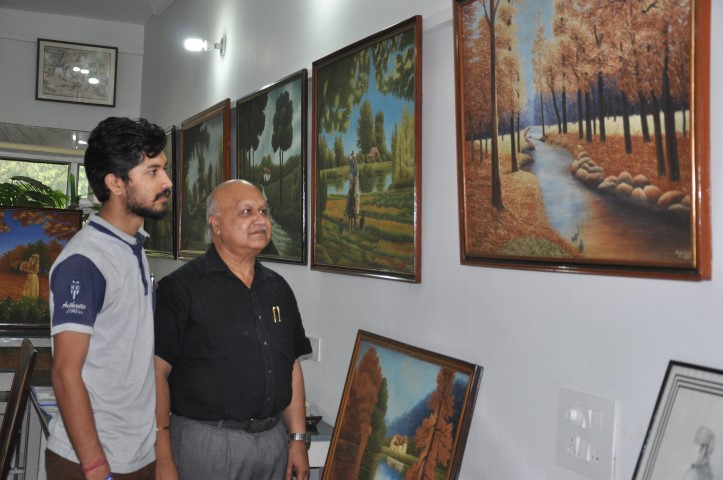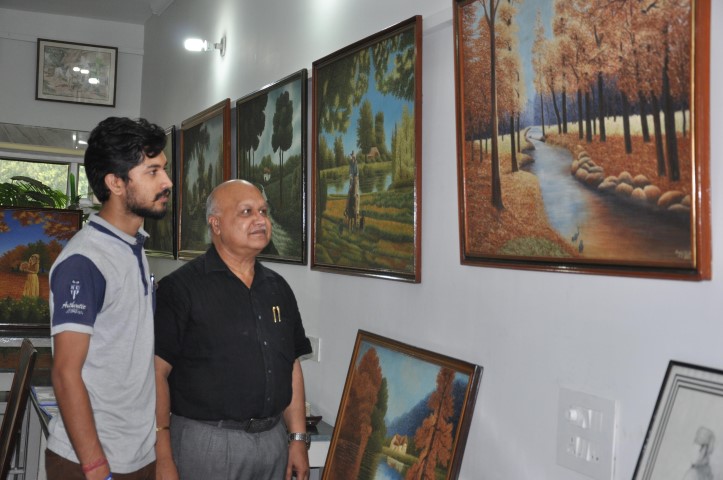 At the press meet it was explained that in 'Vaastu' art, a horse in motion, running water etc are quite popular among artists. 'Vaastu' friendly paintings can also include a bright sun as part of its depictions. "What's not to be portrayed in paintings that are 'Vaastu' compliant are aspects like a naked lady, a crying child, a cut tree, standing water etc." cautions Ajay. On the Broom technique it was made clear that a painting made by using the system, takes 4-6 months & the pieces of art give 3 D effects. A number of colours can be used at one spot in this technique. Oil paints are used to make these paintings.
The USP of Ajay Sohi's Art training is the practical way in which he addresses it. He keeps writing books for making the subjects easy to grasp. Some of the books he has compiled are 'Different Views', 'Process', 'Window Display', 'Different Scenes', 'Metamorphosis' among others. These were also shown to the gathered media.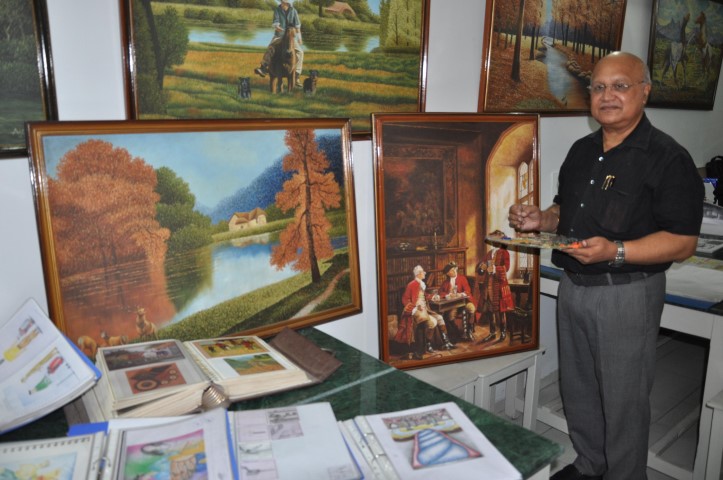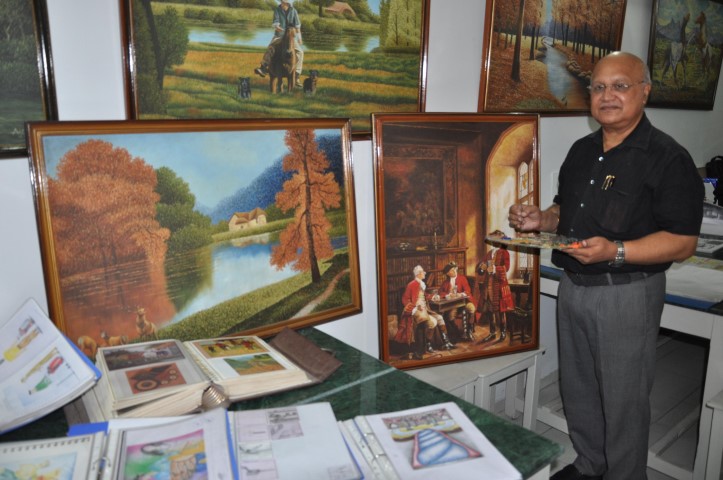 "The credit of my achievements goes to my family. My father late Brij Lal Sohi, my wife Sudha Sohi who also is an accomplished artist & my three children Neha, Shilpa and Shivansh who also have art flowing in their blood." Sums up Ajay Sohi.