NewZNew (Chandigarh) : Country's rapidly emerging automobile player Lohia Auto Industries has launched a new series of battery run E-Rickshaw by the name of Narain. The Narain E-Rickshaw is improved and customized vehicles designed for Indian roads and commuting habits. To begin with 2 models of e-Riksha Narain and Narain LC ie passenger and cargo have launched. In later part of the year, there will be more products to be launched under Narain series.
Commenting on the launch of Narain Series Ayush Lohia, CEO, Lohia Auto Industries said, "Narain is a unique product designed by Indians for India with many additional features to offer a great product. We are already having 2 models of e-rikshaw by the name of Humrahi and with the addition of Narain in our portfolio, now we have a wide range of electric vehicle to offer"
Disclosing the key features of Narain, Mr Lohia said, "An E-Rickshaw is a specialized vehicle not an ordinary cycle-Rikshaw the way people thinks.  Hence, while we designed Narain, we have kept in mind every aspect ie Indian Road conditions, climate, riding style and commuting habits etc"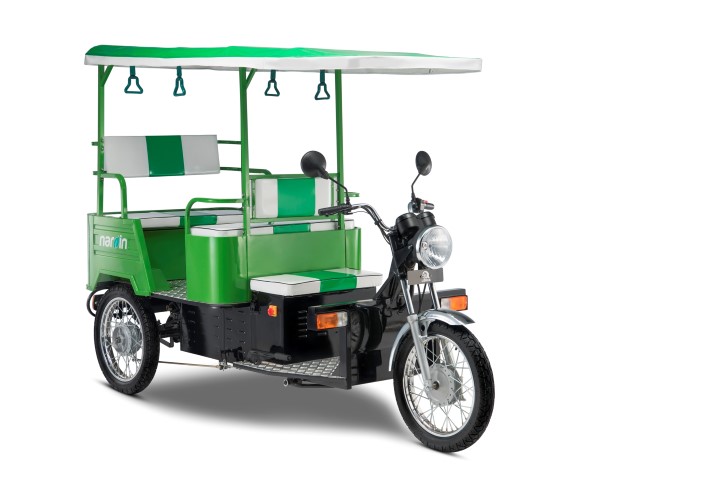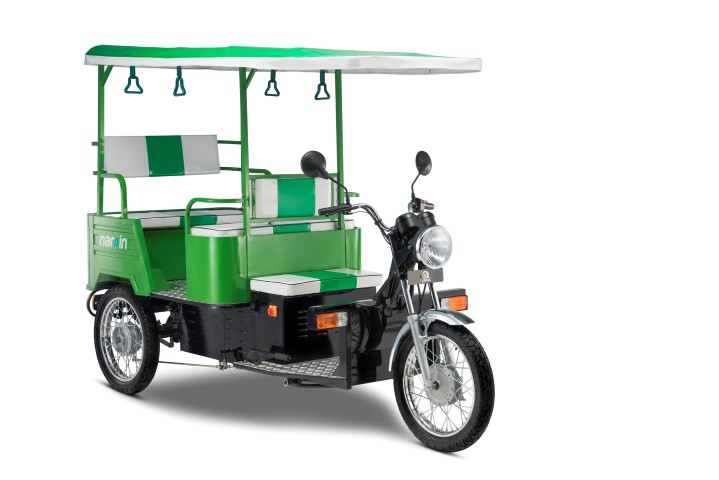 Powered by 1,950 watt motor and equipped with higher battery capacity, "Narain" & "Narain Lc" are Eco-Friendly Electric Rickshaws (e-rickshaws) for both passengers and cargo respectively. Bigger wheel base of 3X17 with spokes provides highest ground clearance. The hydraulic suspension ensures the passengers have smooth and silent riding in all rural, urban, kaccha or pakka roads and streets. The another usp is, this e-Rikshaw works on  "Motor with chain drive Mechanism" a technology which used in motorcycles, to ensure durability, long battery and motor life. In addition to the good looks, attractive interiors, custom fittings and exceptional finish, Narain can accommodate four passengers at a time and are completely built in India. These rickshaws are low-maintenance, easy to operate and cost much less than the traditional auto-rickshaws and battery-pulled three-wheelers.
"With Narain e-Rikshaw, our mission is to bring electric vehicle revolution to every nook and corner of the country. Hence we are also working on to increase our dealer network. Narain is coming with 2 year warranty to ensure a secure ownership and livehood. Lohia Auto has also become the only company to offer 2 years warranty on electric  rickshaws. Added Lohia
Lohia said, the cheap imported and spurious products are available at the every nook and corner, but in long run they are proved to be honey trap. They might come cheap but the higher running cost, non availability of spare parts and reliable service centres make these product 3 times more expensive than a certified trusted Indian E-Rickshaw like Lohia Narain
Part of 630 crore Lohia Global, Lohia Auto is shaping up as the fastest growing automobile player in India. The company has recently ventured out in commercial vehicle segment with the launch of diesel run 3 wheelers both passenger and cargo models.