The students of Sri Aurobindo School were taken in by air of festivity during Lohri celebration. The Principal initiated the celebration bylighting the traditional bonfire and shared with the children the significance of the mostawaited festival Lohri, which apart from being the harvest festival also ushers in the cheerful spring season bidding adieu to the dull winter.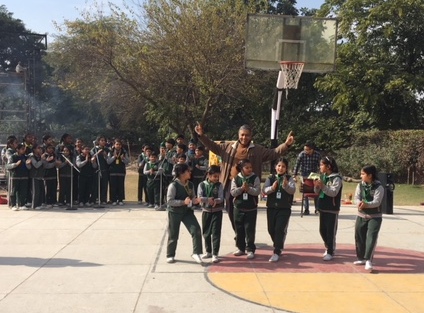 The childrenand teachers had a gala time as they danced around the holy bonfire and offered their prayers for the prosperity of all. The children presented songs, poems, dances and Punjabi 'Boliyaan.To add to the fun, the children narrated the story of 'Dhulla BhattiWala'and sang the Lohri song 'Sunder Munderiye'.
All the students and teachers took part in the celebration enthusiastically and enjoyed the crispy Lohri delicacies.The Principal, Mrs. Anjali Sharmagreeted the students and wished them success, good health and prosperous future.