Look for the trends to follow for all digital advertising companies in 2020: The advertising sphere keeps developing. More methods and tools for promotion appear every year. For any marketer, it is important to be aware of the latest trends in advertising.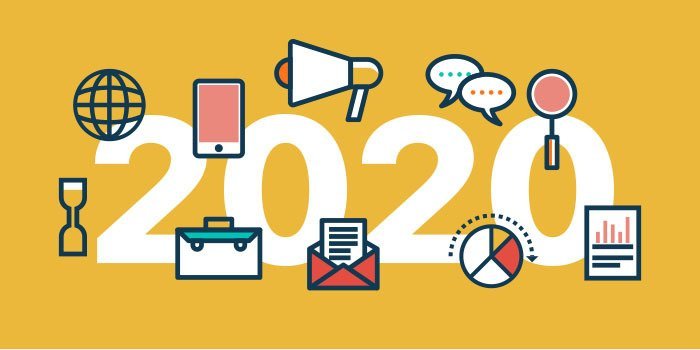 On the basis of them, they can create a more effective strategy and achieve their goals much faster. In the article, we are going to observe the trends, which are more likely to be on top in 2020.
Advertising forecasts for 2020
To understand, which formats, techniques, marketing directions, media channels, and technologies will be popular in the approaching year of 2020, it is required to analyze the trends, which were on top in 2018-2019. On the basis of such data, we offer you a list, which will be your advertising ace in the hole:
Chatbots. The application of a special technology allows providing instant messaging in real time. It is a wonderful way of communication with clients or website visitors. Chat is available 24 hours a day. The popularity of chatbots is connected with the fast response, money savings, and clients' love towards them. The forecasts tell that their number will keep increasing. Besides, chatbots provide automation of certain options (such as customer support, weather forecasts, etc.).
Video marketing. The video keeps retaining its leading position in advertising. Such a format provides high conversion rates, an increase in sales, traffic attraction, and other benefits. Live video is one of the favorite types of content. It is a good idea to make broadcasts on FB, Instagram or LinkedIn. 
Influencer marketing. Taking the advantages of the industry influencers' help is still effective. People trust their opinion and are ready to do everything they say. There are certain changes though. The trend of local influencer marketing is developing. It is better to build long-term cooperation to reach the best effect. 
Artificial intelligence. Such technology will be useful for any marketer helping analyze customer behavior and search patterns. Thus, you can understand how they find your products or services. Chatbots mentioned above are an example of the artificial intelligence application as well. With AI, it is possible to define and find the customers to target.
Personalization. Marketing is predicted to become more personalized. It concerns emails, content, goods, etc. Customers are more positive about personalized things compared to general ads. Even companies are more likely to start a business with partners with a personalized experience. The same concerns email marketing. If you send an email with the review/description/video on the product viewed by the customer, it will be much more effective than generic emails.
Voice search & smart speaker. Such a trend is connected with the popularity of voice search. Verbal speech is a preferable way of interaction, after all. Thus, it is better to optimize your website for voice search. To do this, consider what your clients are interested in.
Social media application. Social networks are still very popular and will likely to keep their position. Today people like dealing with stories on FB, Snapchat, Instagram, and even YouTube. Take advantage of FOMO.
Content marketing. Keep updating your content in order to attract customers and not let them lose their interest in your product.
Augmented Reality. It is even better than virtual reality due to the immersive technologies application. The experience of the customers will become better leading to an increase in sales.
PWAs. This trend refers to the websites, which function like mobile applications. They offer fast loading, push notifications, offline work, utilizing device hardware, etc. 
Programmatic advertising. The development of artificial intelligence opens more opportunities for automation. The programmatic approach is likely to stay on top in 2020. It mostly concerns the application of RTB and digital advertising networks.
The content generated by users. People will always like to be a part of something. The application of the users' content gives a feeling that they participate in the process of product creation and promotion. Besides, other customers will trust you much more. About 90% of buyers claim that the user-generated content helped them make a decision about purchase. The content might be different. For instance, blog comments/posts, videos, photos, testimonials, etc.
 Use the described techniques to successfully promote your business in 2020 and try other interesting ways of advertising.