Lourd Vijay, professional dancer and Guinness World Record holder, reached Chandigarh at Rotary House here today, on his 9400 km adventure tour for a cause. He is on a nation-wide mission to raise awareness on kidney awareness and importance of organ donation travelling across the country.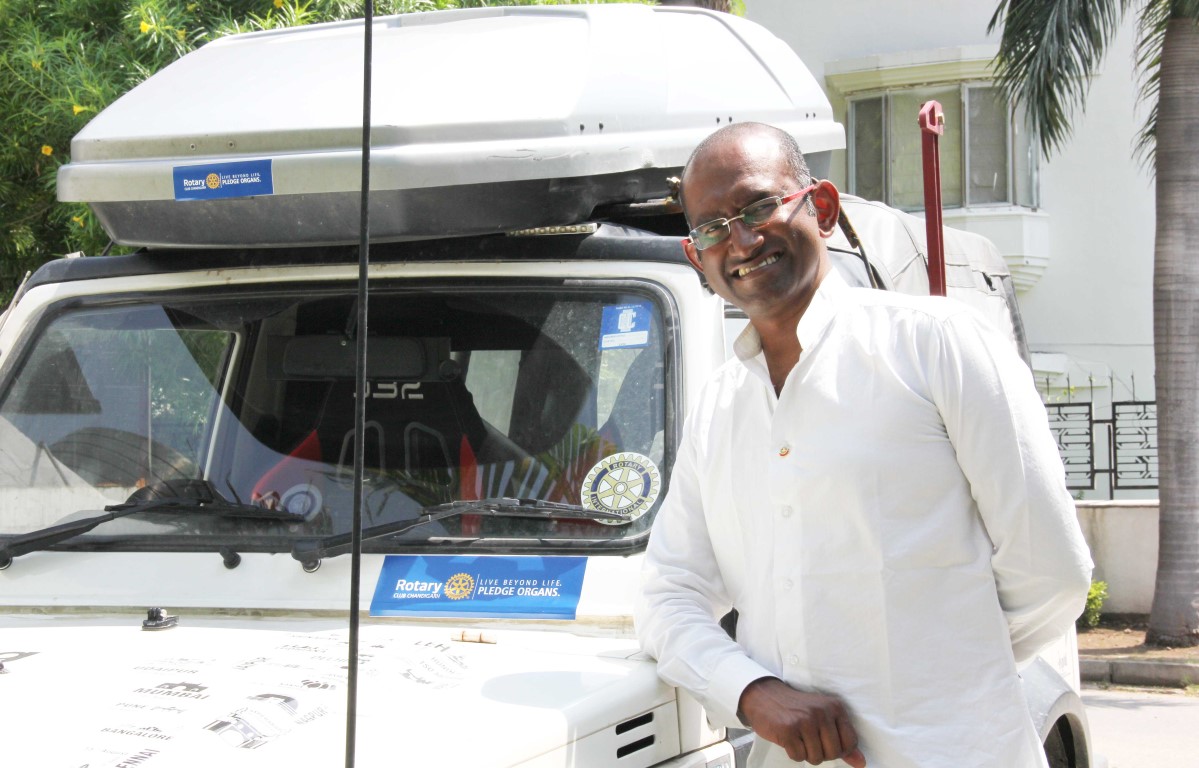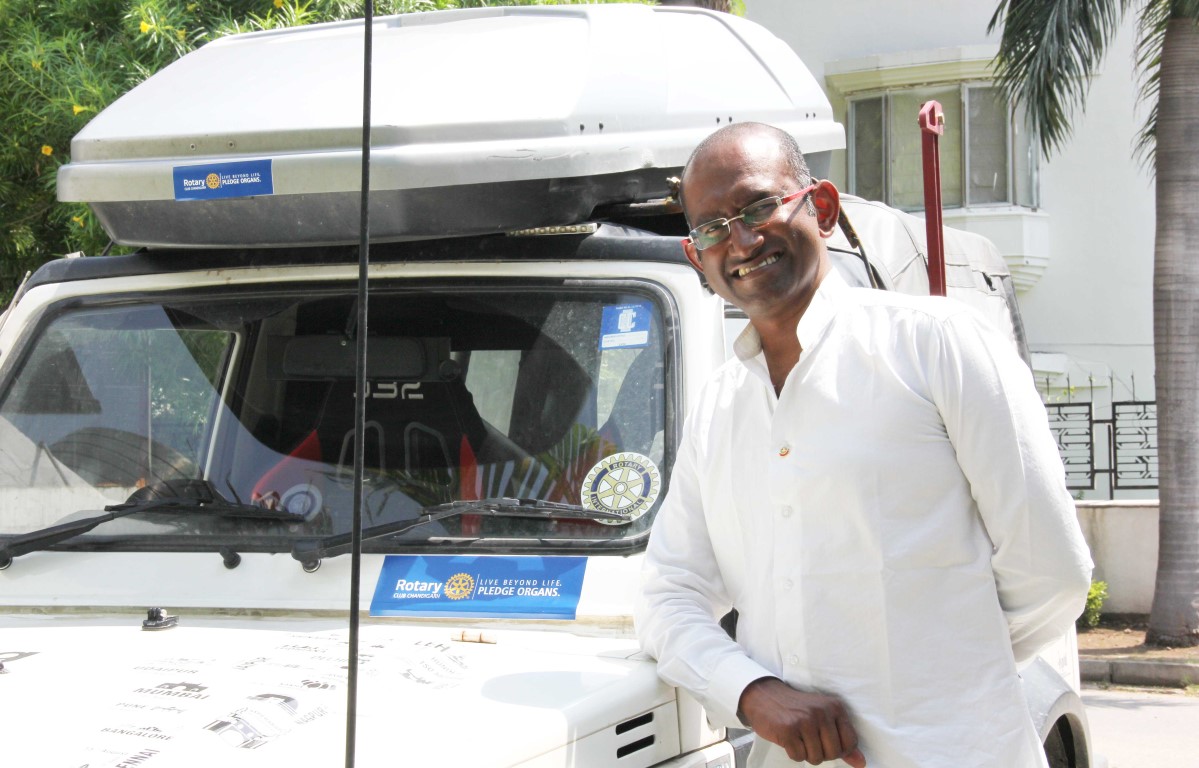 The motorcade was received by Rotarians, Rotaractors and the members of Mohan Foundation at the Rotary House in the morning today.
Lourd Vijay got got diagnosed with Chronic Kidney Disease in 2013 and underwent a transplant in 2016. Through his not-for-profit foundation, 'Spreading Hope:, he started his adventure tour from Chennai to Ladakh and back to inspire ten million people to pledge their organs and save lives.
On this occasion, Rotary Club of Chandigarh, has initiated the organ donation awareness campaign in association with the Mohan Foundation, which has been on the forefront of organ donation movement in the country, informed President P.S. Matharoo.
We shall be spreading the message across the tricity and have the people to sign the pledge to donate their organs.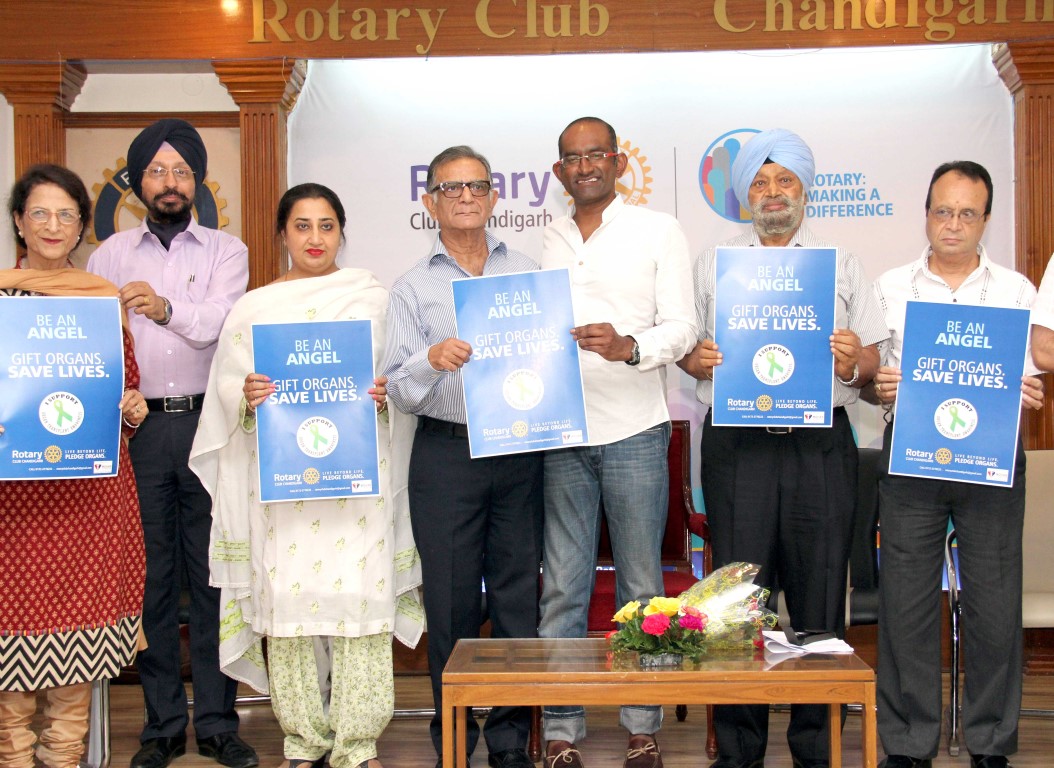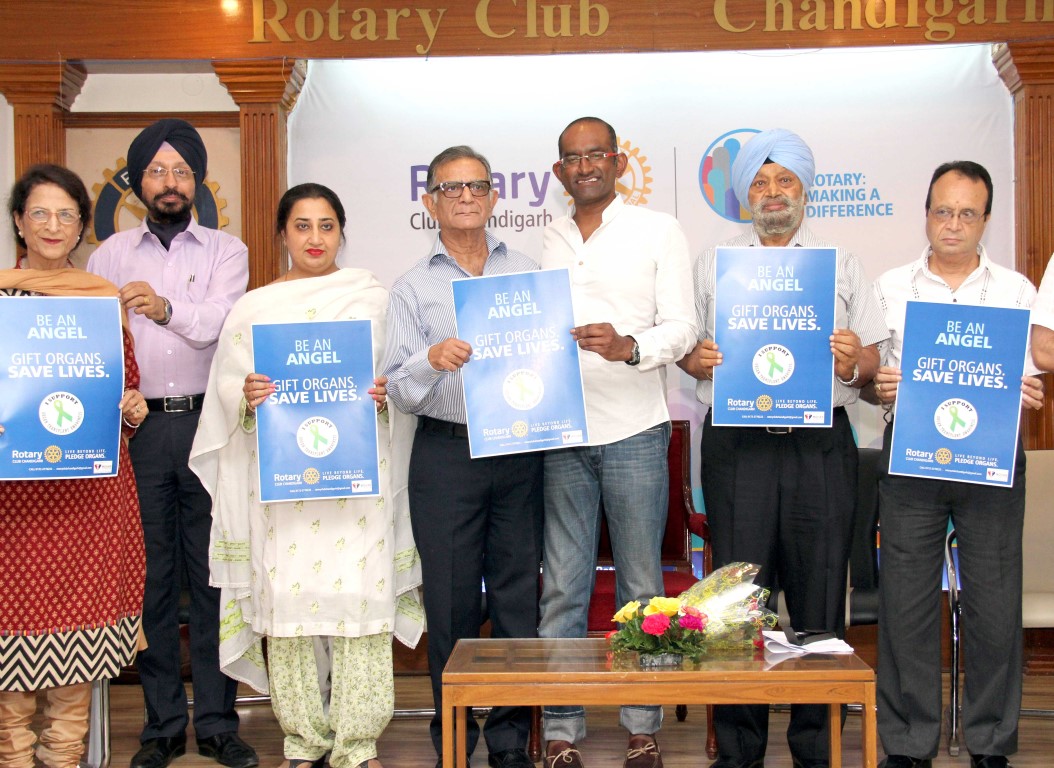 Lourd Vijay, founder of Spreading Hope, said, "Battling the illness for more than three years and going through an organ transplant was a traumatic experience for me both personally and professionally. This Chronic Kidney Disease has changed the way I look at life. It has given me a new purpose and that's how I started the mission 'Spreading Hope'. This mission is a mammoth task of raising awareness on kidney disease and organ donation. The first activity of this mission is to drive from Chennai to Ladakh, spreading the cause. Awareness of kidney disease risks in India is very low and people are very resistant to the concept of organ donation. My mission is to help interested people convince their families and willingly register as donors".