25-year-old Rajesh Kumar from Sherpur Ludhiana is a magician by profession and he seems to have created magic with his company as well. His company Airsoft Guns India has been awarded the Service Excellence award by the World Brand Review Corporation, which is a Dubai based research company.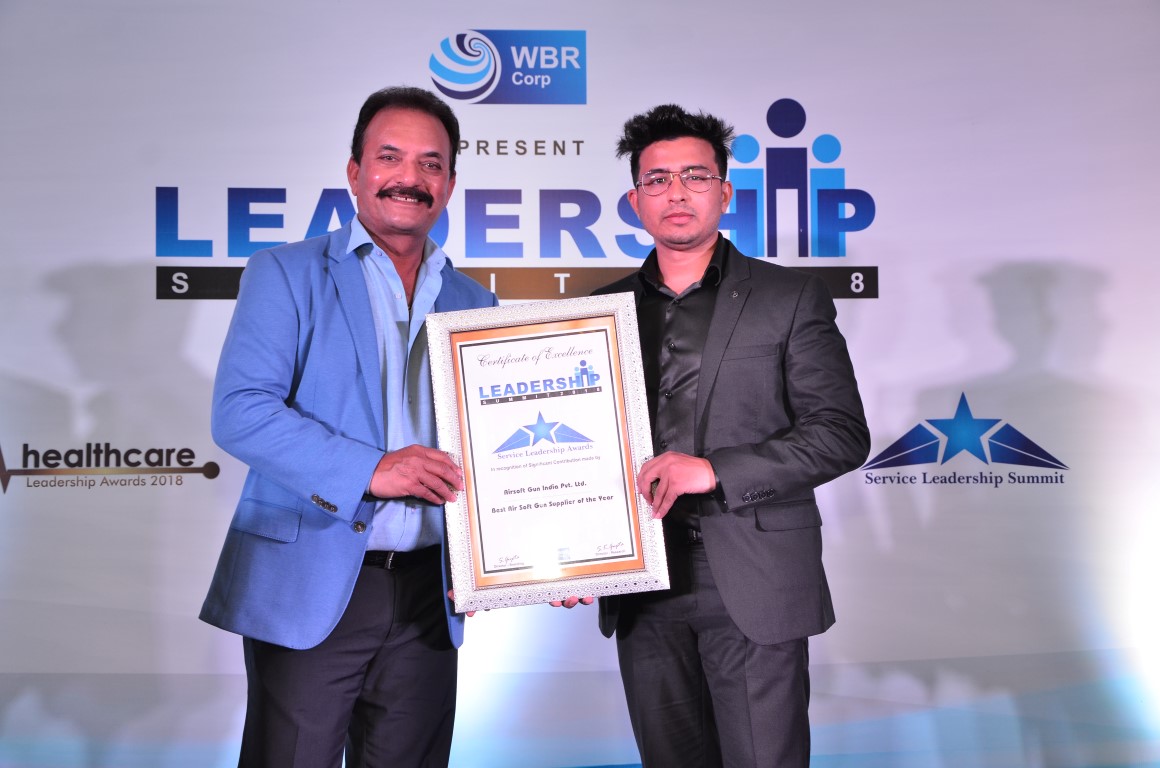 Rajesh's online e-commerce company sells airguns and soft guns in India. One may wonder why someone would promote guns in a place like India, but Kumar clarifies, "It is much better to have someone buy a soft gun or a blank gun than to have someone buy a real gun."
Rajesh started his company in Ludhiana in 2013 and then moved to Mumbai in 2015 where he saw that his company had better prospects. To him, the maximum city offered enormous potential. "Moreover, it was a really difficult thing to explain these guns to the customs in Ludhiana because they were not familiar with this product," he said.
This magician was always fascinated by guns and even as a child liked to play with toy guns. But as he grew older, he outgrew his love for the toys and longed for the real thing. Even as a child, Rajesh wasn't interested in yoga and volleyball and he asked his PT teacher whether he could opt for shooting as a sport. However, the reply that he got from his teacher made him think long and hard about his passion for guns. " I was told point blank by my PT teacher that I could never afford to rent a gun, let alone trying to buy one," Kumar said.
Later on, Rajesh was pained by the reports of people who died from firing real guns at occasions like marriages. He further added, "There is some pride associated with firing guns. When people buy the guns, they are given licences, but not taught how to use the gun, or rather when to not use the weapon. I thought that what if people bought blank guns? The kinds that are used in movies. They look like the real deal, and also make the same sound, but do not harm anyone."
With this thought, Rajesh started his company which sold guns that looked real but were not a potential threat to the society. He realized that the benefits of these guns would be great. "Women could carry a blank gun and fire it in warning without hurting anyone. The sound of the gun would also allow her to alert people nearby that she needs help," said the young entrepreneur. "Similarly, a lot of jewellers buy these real looking guns from us because they look real and help in averting thefts and crimes," he added.
Unfortunately, Rajesh rued, that the government had passed a bill that said that blank guns could only be owned if the person had a licence for the same. "This is really strange since I feel that the government should not have done this," he said.
As he embarked on his entrepreneurial journey, young Rajesh's parents were worried about the future of their son.  They kept insisting that he drop the idea of doing magic and this business with guns and concentrate on his studies. However, his passions weighed more in his opinion, and he went after his dreams. Today he is glad that he has achieved what he has, though he says that there is nothing more important than a formal education.