Lux Golden Rose Awards 2018 is back again this year : Bollywood's one of a kind awards ceremony, Lux Golden Rose Awards is all set to celebrate the Bollywood divas for their beautiful and iconic performances in its third edition. This year, the event has extended its support to the UN's cause HeForShe and will see Bollywood's stalwarts lend their support for the initiative.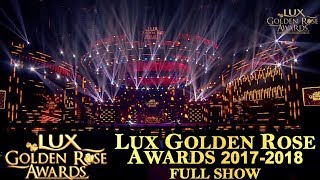 The third edition is geared up once again to felicitate bold and brave Bollywood beauties who take a stand, give magical performances that take risks onscreen and offscreen.
One such living legend is Madhuri Dixit- Nene who has vowed fans for decades with her captivating dance moves, mesmerizing performances and her magical comeback. This year's Lux Golden Rose Awards will see the magic of this diva come to life in a special act sizzling the stage at the Lux GoldenRose Awards on super hit tracks of divas like HemaMalini and Rekhawhile matching steps to iconic dance moves which have gone down cinematic history. The highlight of the performance is scheduled to be a heartfelt tribute to her Bollywood contemporary of the 80's, Sridevi.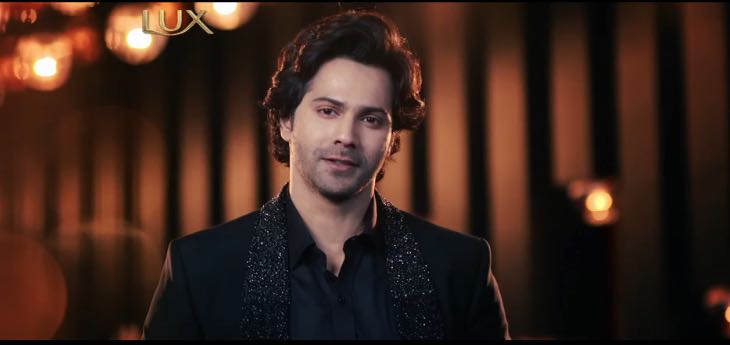 Actor Madhuri Dixit says, "When I was approached to do this performance, it left me both overwhelmed and excited. Given that Lux Awards is supporting the HeforShe movement, I thought it was also time for the women, especially in Bollywood to celebrate each other and express solidarity to each other. The Lux legends are truly iconic and inspirational, and my performance is purely to take fans down memory lane while reveling and celebrating their magic."
The organisers have signed up not one but three charmers, SRK – The King Of Romance, Akshay Kumar – The Khiladi of Bollywood and VarunDhawan, a charmer known to be the talk of the town for being a genuine ladies man. While Lux man SRK as a choice for hosting the night comes as no surprise, Varun is a pleasant and welcome surprise as a co-host.
lux golden rose awards 2018 full show download, lux golden rose awards 2018 date, lux golden rose awards 2018 winners, lux golden rose awards 2018 full show online, lux golden rose awards 2017 full show online, lux golden rose awards 2017 full show watch online, lux golden rose awards 2017 full show zee tv, lux golden rose awards 2017 full show download
VarunDhawancommented,"It is humbling and delightful to be chosen to host for the ladies. This year's theme HeForShe is something I want to take a stand for and I applaud Lux Golden Rose Awards for their support for the cause. SRK is the god of hosting and to get a chance to applaud the divas alongside him is a dream come true. I have coveted his title of the 'King of Romance' and 'Ladies Man' for a long time, and if I am able to live up even to half of his legacy, I will call myself fortunate"
Commenting on his hosting stint, Shah Rukh Khan said ""Over the last 15 years, sharing screen space in and out of the bathtub with these iconic divas and Lux has always been magical experience. I am delighted and looking forward to celebrate cinema's beautiful ladies for the third year in a row at the Lux Golden Rose Awards. Hosting for this very special audience has always thrilled me and continues to fill my heart with lots of love for these superwomen".
To make this evening more special, the highlight of this show would be 2018's lovely debutants JanhviKapoor and Ishaan making their debut together once again, this time on stage for a beautiful, ravishing 'Dhadak' inspired performance.
Commenting on her performance, JanhviKapoor said "LUX stage is special to me because my mother was a LUX superstar. I am glad to be performing for my first ever awards night with my favourite co-actor and friend Ishaan, since he has always supported me up to this stage in my career. Since this is my first performance, I am working extra hard on perfecting my moves and I hope the audiences will shower us with lots love again"
Speaking on debuting on the Lux stage, Ishaan said "Dance is my first love. It is an amazing feeling to be debuting on a beautiful stage meant to celebrate the beautiful women of Bollywood since I have been totally in admiration of the Lux divas since childhood. I am glad that I am going to be performing alongside another female superstar in the making – Janhvi, whose dedication and passion inspire me"
Lux Golden Rose Awards is supporting UN's HeForShe movement this year and will see male actors stand in solidarity with their female counterparts. Speaking on his stance on Lux Golden Rose's support for HeForShe, Ishaan said "It is welcome, needed and I am very much in support of it. Women, right from my mother to my nani and now my first co-actor Janhvi have been a huge influence and support in my life and as an actor of this industry I would like to see all women treated fair and respectfully in the fraternity"
Lux would like to urge the entire country to step forward, contribute to the movement and drive this change. Lux Golden Rose Awards 2018 will serve as a platform to showcase this celebration of women who have inspired men and pledge support for HeForShe. You can join the movement by clicking on the 'I COMMIT' option on https://www.heforshe.org.