Sadbhavna Sankalp Yatra to mark Indira Gandhi's birthday on 19th of November : On the occasion of the birth anniversary of former Prime Minister Smt. Indira Gandhi, Secretary of Punjab Youth Congress Vijay Agnihotri (Goldie) today announced Sadbhavna Sankalp Yatra on 19th November in Ludhiana district of Punjab.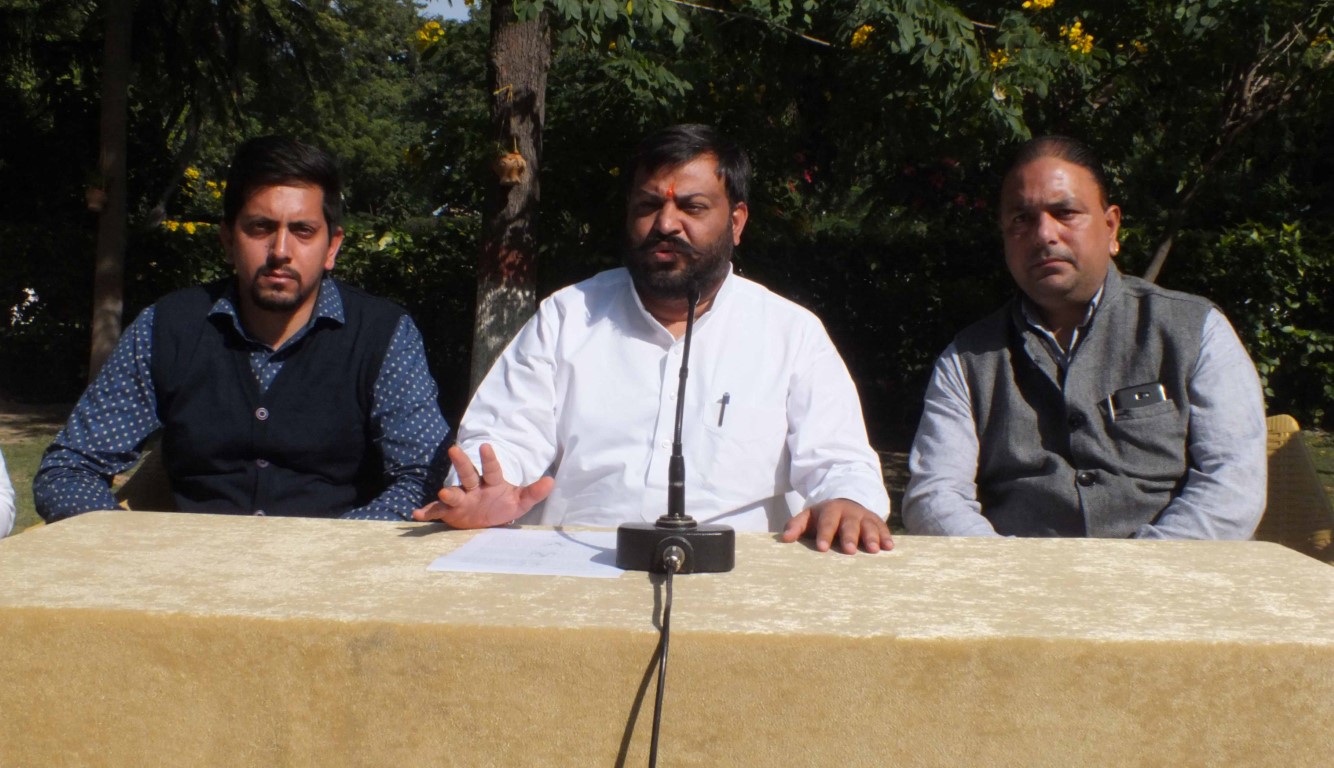 This information was given to Vijay Agnihotri (Goldie), Secretary of Punjab Youth Congress, during a press conference organized here. Meanwhile, District Congress Committee, Vice President of Amritsar and Hindu Chetna Manch, Punjab State President Ravi Prakash Ashu, National President of the Forum Ashok Dimpy, General Secretary Arjun Kumar, Secretary of Punjab Congress Akshay Bhanot, and activists Deepanu, Akshay Salwan, Karan Sood, and other activists were also present.
Addressing the press, Vijay Agnihotri (Goldie), Secretary of Punjab Youth Congress said that this rally will culminate at Congress House, after passing through the Circuit House of Ludhiana.
He said that during the visit, oath ceremony will also be organized by the activists, in which the Punjab Youth Congress will take a decision to end the Referendum 2020 and the Khalistan movement. He has appealed to the central government to ban the photograph of Jarnail Singh Bhindrawala, who sparked terrorism in Punjab.
He said that on one side the Army Chief of the country is giving the impression that the situation of terrorism is tense in Punjab and on the other hand, till we see the picture of Jarnail Singh Bhindrawala, who initiated terrorism in Punjab.
Agnihotri said that Congress is a secular party and former Prime Minister Indira Gandhi gave her life for the unity and integrity of the country. In her final speech, Indira Gandhi had said that if her life also goes for the country, then each drop of her blood will go a long way in development of the country.
He said that the aim of this journey on one hand is to pay tributes to Indra Gandhi, on the other hand it is also aimed at eliminating the saffron culture in the country which is going on because of BJP. He said need of the country today is the leader who binds together all the religions and castes, and contributes to the progress of the country.
Rahul Gandhi, the current national president of the Congress, who hails from the Gandhi family. Talking to the reporters, he demanded from the Central Government those killed in Punjab during terrorism, should be given compensation. He said that if the central government does not accept this demand, then they will take this demand of the Hindus of Punjab to the Supreme Court.