Punjabi Movie Titanic 2018, Full Star Cast & Crew, Wiki, Story, Release Date : Raj Singh Jhinjer, Kamal Khangura, Garv Moudgill : While Punjabi cinema is not new to showcasing the fun, flamboyant side of Punjabis on the silver screen yet the themes of the struggles that the educated youth of the State face when it comes to realizing their dreams, are seldom explored in our industry.

Bringing forth the dilemma and challenges that today's youth faces in Punjab when it comes to pursuing their passion, Harry Punj & Baljinder Singh (under their label – The Titanic Film Production) are presenting a film titled TITANIC which releases on 21st Of December.
Also Check Out : New Punjabi Movie LAATU Star Cast, Story, Trailer
Punjabi Movie Titanic 2018 Full HD Downloads

Featuring a great mix of veterans and newcomers, Titanic stars actors like Kamal Khangura, Gurpreet Kaur bhangu, Hobby Dhaliwal, Raj Singh Jhinger, Garv Moudgill , Malkit Rauni , Tarsem Paul, Sunny Gill, Balwinder bullet,  Satwinder Kaur, Satwant Kaur, Simran Sehajpal and Akash Gill etc.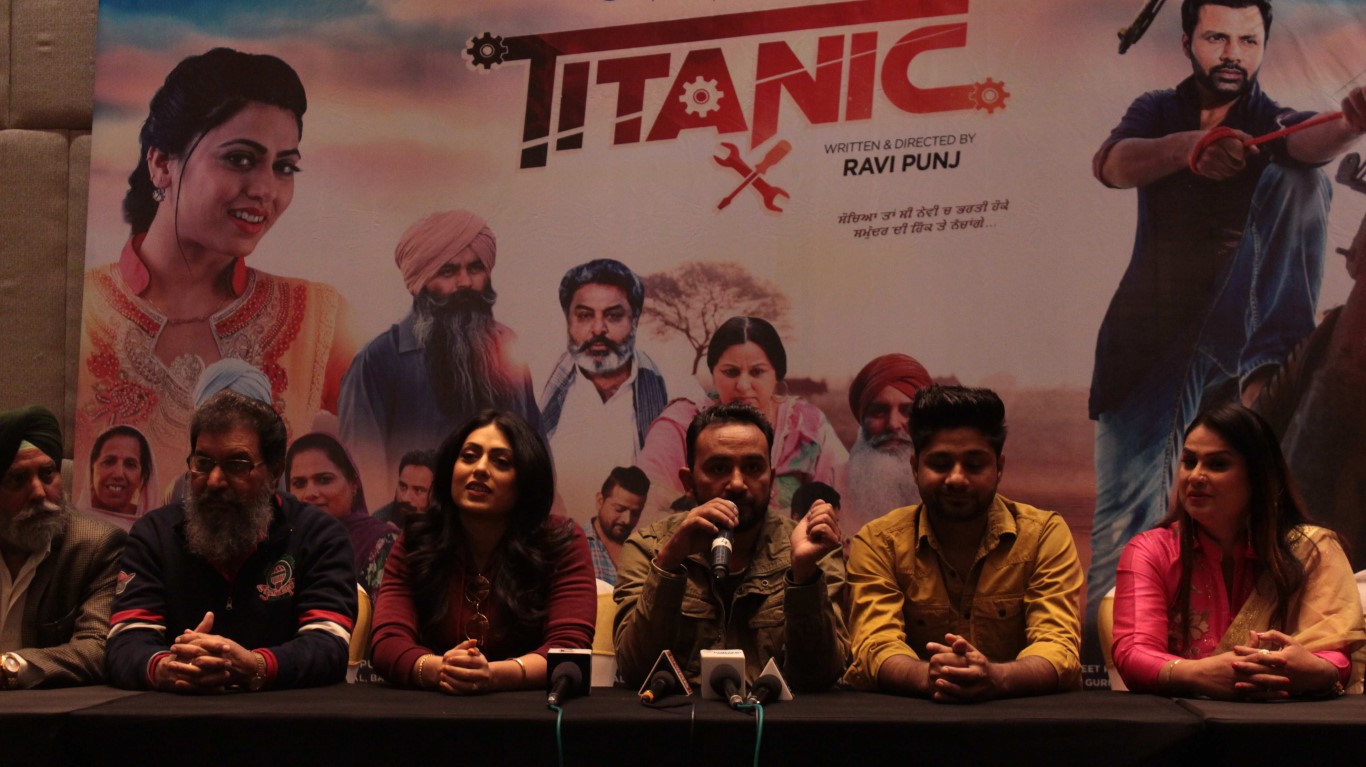 Directed by Ravi Punj, the Titanic has been shot in Chandigarh and different locations of Punjab. While talking to the press, the director said, "Titanic is a story of a young boy life who has a dream of joining the Indian Navy.
Also Check out : New Punjabi Movie Rang Panjab Full Star Cast, Story, Crew, Trailer, Release date
Unfortunately, his dreams get shattered due to weak economic condition of his family and the unsupportive system. However, to realize his dream, he puts in every possible effort – from riding Autorikshaws to doing many odd jobs. Whether he shall be able to fulfill his dream or not, that's what Titanic is all about."
Punjabi Movie Titanic 2018 Story
"Shooting for a film like Titanic raised many production challenges. But we left no stone unturned to fulfill the demand of the script and went that extra mile to bring the vision of the director into reality," the producers added.
Also Check Out : Latest Punjabi Movie Banjara Cast, Story, Trailer, Release Date
Punjabi Movie Titanic 2018 Full Star Cast

Titanic's music is given by DJ Narender. There are six songs in the film for which the lyrics have been penned down by Jung Sandhu, Tejinder Kishangarhia and Raman Sekhon. We will hear the soulful and melodious voices Gurnam Bhullar, Ninja, Feroz Khan, Ali Brothers, Deepak Dhillon and Arti Gill along with some breathtaking cinematography by K. Sunil, the film is all set to leave a mark in Punjabi cinema.