New Punjabi Movie Rang Panjab Cast, Story, Trailer, Release date : Punjab has witnessed ups and downs throughout its history. From a glorious past filled with rich cultural heritage to a present mired with drugs and youth going astray, Punjab and its people have seen it all.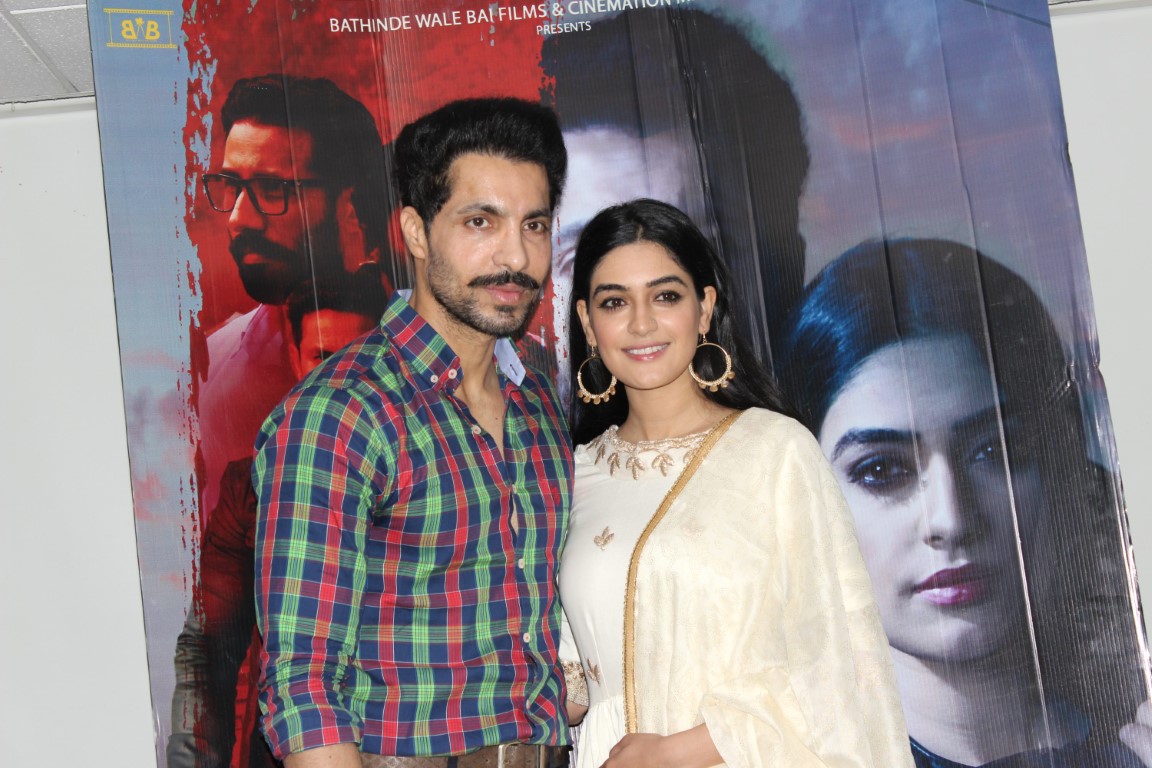 But just like the history of every nation and place, this one is waiting for its awakening too. And this responsibility is effectively taken up by the cinema of the region. One film that is ready to wage this war of change is the upcoming movie, Rang Panjab.
The film stars Deep Sidhu and Reena Rai in the leading roles. It also stars Kartar Cheema, Ashish Duggal, Hobby Dhaliwal, Mahavir Bhullar, Jagjeet Sandhu, Dheeraj Kumar, Baninderjit Bunny, Gurjeet Singh, Jagjeet Singh Bajwa, Kamal Virk, Karan Battan, etc. The dialogues of Rang Panjab are written by Amardeep Singh Gill and music is given by Gurmeet Singh, Gurmoh and Music Empire. It is directed by Rakesh Mehta and produced by Mandeep Singh Sidhu and Raj Kundra. This film is a presentation of Bathinde Wali Bai Films.
New Punjabi Movie Rang Panjab Story
Deep Sidhu, playing the lead role of a cop, said, "I represent the good in a war of good and evil in Rang Panjab. The story traces my character's journey who is trying to stand against the bad things he is seeing happening around him: the politics, administration problems, drugs, crime etc. This film has been a cathartic experience because we all talk about these things, read them in headlines. This is my little way to create awareness about them. I have undergone quite a physical transformation too. I hope people will connect to the emotions of this soldier on a war to bring a change and protect his motherland."
Reena Rai, the leading lady, said, "Rang Panjab is the perfect debut film I could have asked for. I had always wanted to begin my journey from some meaningful film. Being the part of this project has been learning and an eye-opening experience. Deep Sidhu is a very talented actor and I have learnt a lot from him too. This film has all the things a viewer can ask for. I really hope this film gets its due love because we have made an honest effort."
New Punjabi Movie Rang Panjab Full Star Cast

Starring: Deep Sidhu, Reena Rai, Gurjit Singh, Kartar Cheema, Asish Duggal, Hobby Dhaliwal, Kamal Virk, Karan Battan, Mahavir Bhullar.
New Punjabi Movie Rang Panjab Crew

Produced by:- Mandeep Singh and Raj Kundra
Associate  Producer:- Jerry Brar
Directed By:- Rakesh Mehta
Written By:- Gurpreet Bhullar
DOP:- Stephan Bookas
Music:- Gurmeet Singh, Gurmoh, Music Empire
Action:- Tinu Verma
Editor:- Hardil Singh
Director of Rang Panjab, Rakesh Mehta told, "This film is our way of sharing our responsibility towards Punjab. We are storytellers and if we can use our medium as a platform to make people aware and bring a change, it's like we have made the best use of all the resources we have got. This film is a complete package: action, drama, romance with a strong and relevant message. We really hope that we are able to convey that the youth is actually waging a war against all the evils that are eating the glory of our Punjab like termites. My team is really looking forward to see the kind of response our film will receive."
New Punjabi Movie Rang Panjab Poster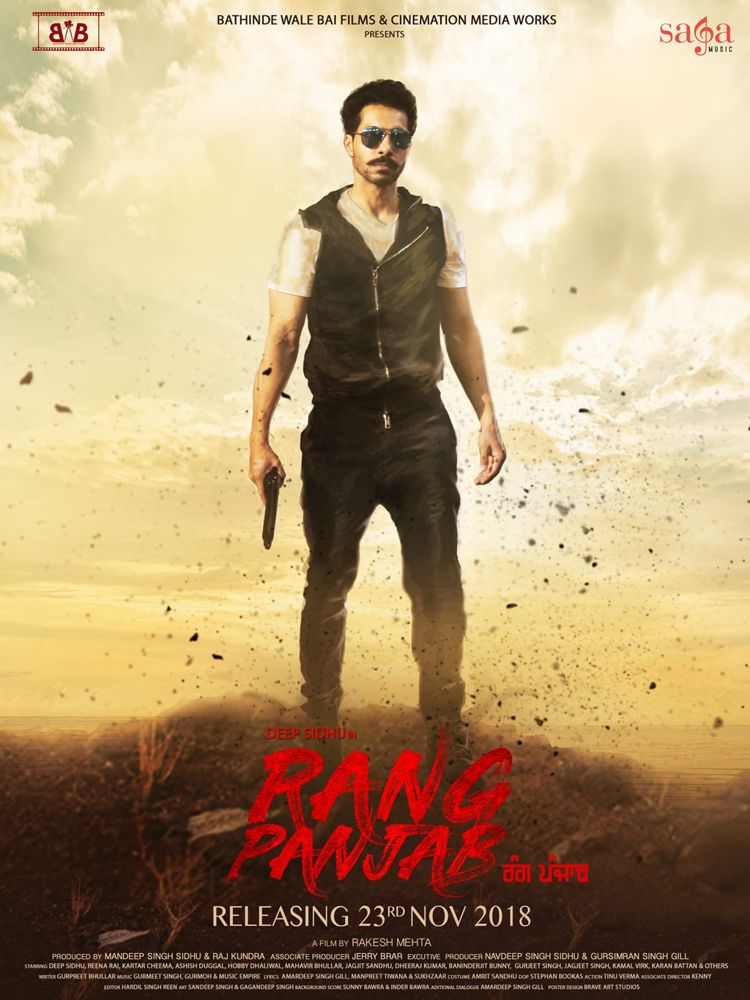 "We have touted this film as the "Battle of a Soldier". We always want to make films that have some social message because we want people to take back something to think about after watching it. Rang Panjab has a very positive message with all the masala our viewers love to watch. We promise to keep investing on such stories that will make a difference in the lives of people who will watch them", said Mandeep Singh Sidhu, the producer of Rang Panjab.
New Punjabi Movie Rang Panjab Trailer
New Punjabi Movie Rang Panjab Release Date

New Punjabi Movie Rang Panjab is set to release on 23rd November 2018. It is distributed worldwide by Saga Music.