Shemrock School distributed necessary things to needy Children : Shemrock School Sector -69  distributed books ,stationary , woolens and blankets to needy  students. At the moment Chairperson Parveen Bajwa was present there. Goods were distributed at Balmik Colony Phase -6 Mohali.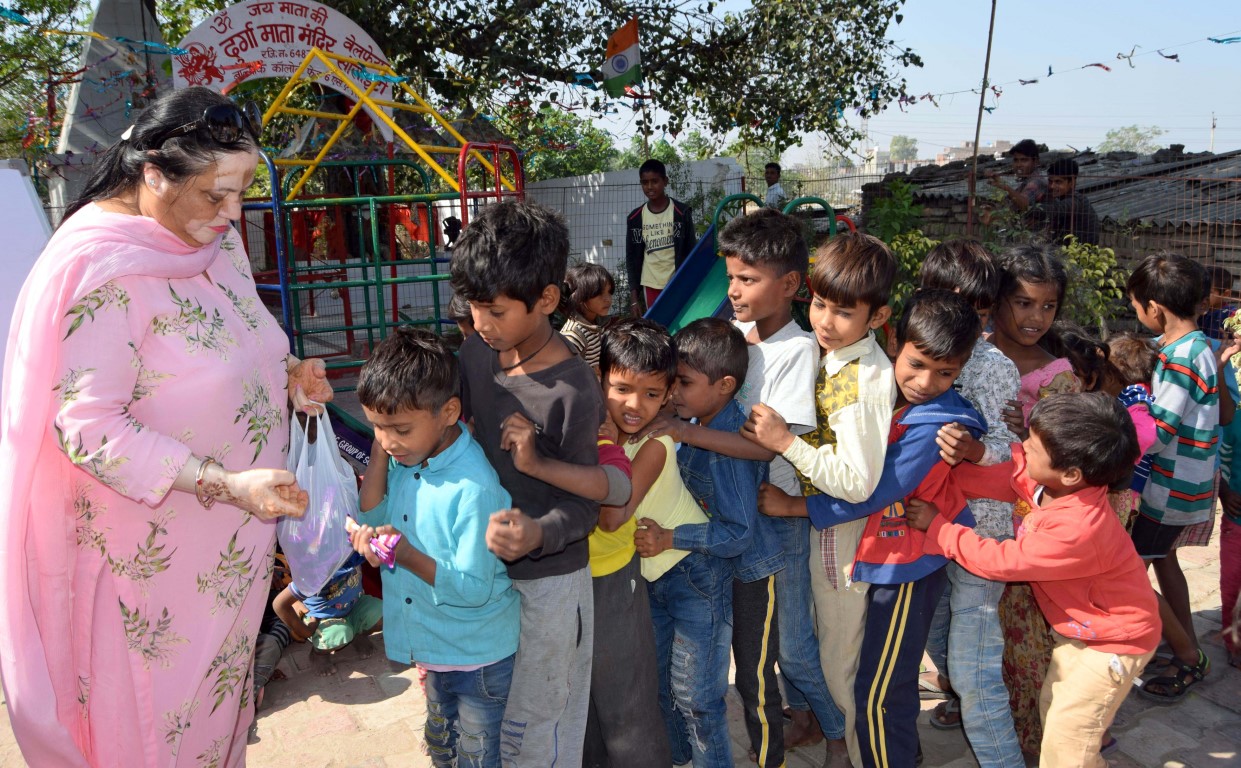 Later, children were also given classes free of cost. They were taught basic things and how to write their names. They were also encouraged to study so that they can do better in their life instead of wasting their time and energy.
While encouraging the students Chairperson Parveen Bajwa   said that as the weather has turned unbearable, thousands of homeless have huddle around tiny bonfires to stave off the cold. At the moment it becomes our moral responsibility to distribute blankets, woolens and food to the destitute.
According to her serving humanity is equal to serving God. She further encouraged students to help the needy to learn and write. According to her such tiny steps can works wonder in everybody's life.