NewZNew (Chandigarh) : Punjab's ground water woes could come to an end. Thanks to the indigenous development of what is Asia's 'deepest' drilling Reverse Rotary Drilling Rig, by Engineers of Gurnam Singh & Company, now bores as deep as a kilometer can be drilled to reach water in deep virgin earth. The technology was showcased today in the presence of N K Sharma, MLA & Chief Parliamentary Secretary, Punjab. Engineers who were at the helm of designing the machine in house were Hardeep Singh, MD, Gurnam Singh & Co, Amandeep Singh & Harkamaldeep Singh.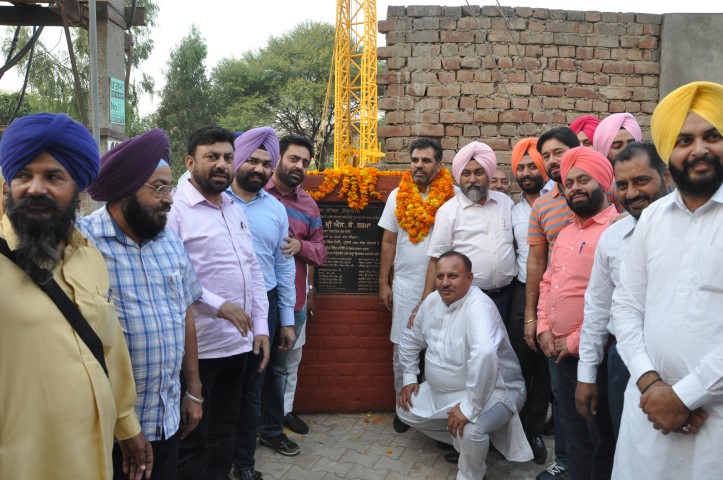 "While with earlier technology one could drill just 200 to 300 metres, with this machine, we can go as deep as 700 metres to a Kilometre. There are twin advantages that will accrue. As now the over exploited upper layers of ground water will not be touched, the recharging at this level will become possible. What's more, as water harnessing will be done at much deeper levels, the problem of ground water contamination will also become a thing of the past." Said Hardeep Singh, MD, Gurnam Singh & Co.
The machine is capable of drilling straight wells of 30 inches bore-hole diameters. The bore-well development is done with high discharge compressor of 1400 CFM(Cubic feet per minute or 350 PSI(Pressure per square inch) with this high pressure the water gets cleaned with greater efficiency & tube-well life is increased considerably from the earlier 3-5 years to 15-20 years. The achievement assumes significance as the machine has been built domestically right from the drawing board till the final stage. "Not just India there is No such machine anywhere in whole of Asia. It is a matter of pride for us that the first bore with the use of this machine has been done."  Said Gurdarshan Singh, Chairman, Gurnam Singh & Co.
The machine which costed Rs 2.5 crores to build & took 8 months to complete is totally automated. Equipped with two engines — the first of 300 Horse Power throws air while the second one of 175 horse power creates vacuum. The machine is fitted with a holistic hydraulic system. The machine is capable of drilling into stony and even earth surfaces & that too as deep as 2500 feet.
It is noteworthy that Gurnam Singh & Co has been a pioneer in introducing drilling technology for stony earth surfaces. It has brought two machines- Dual Rotary Rigs DR 24 HD40 for deep boring on such surfaces from Canada.  These are capable of taking out water from as deep as 2500 feet. This machine saves time as work which took months is completed in just 15 days. What's more, these can create a bore of 2 feet width & are equipped with latest technology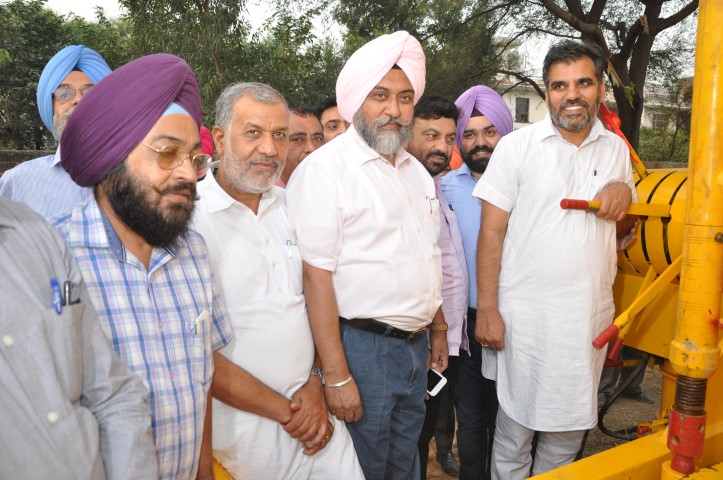 It is pertinent to mention that National Ground water Association America & Asian Development Bank have also honoured Gurnam Singh & Co for their path breaking work in deep bore drilling technology.