newznew (Chandigarh) : The first look & theatrical trailer of the much awaited Punjabi movie presented by Mahesh Bhatt – 'Dushman' was launched in the presence of the entire star cast today. The lead roles are essayed by Jashan Singh, Kartar Cheema and Sakshi Gulati. The movie is written and directed by Shagufta Rafique and produced by Vinay Bhardwaj under the banner Yellowstone Production Pvt. Ltd in association with PVR pictures.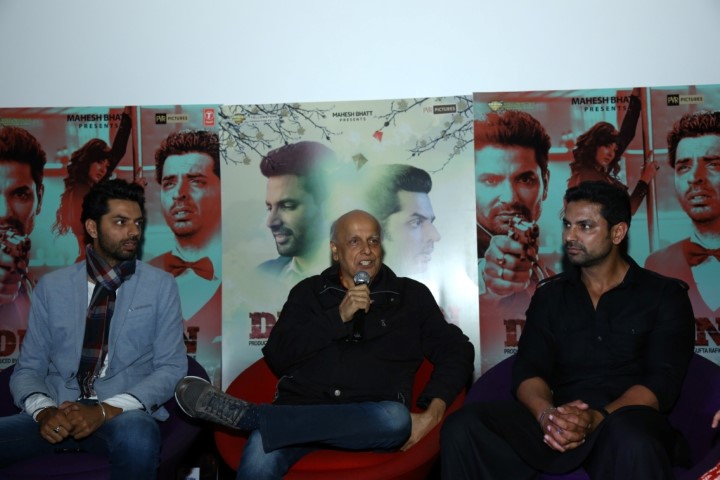 The story is based on Indo-Pak relationship that guarantees to captivate the audience with its scintillating emotions, action & power packed performances. Speaking about the movie renowned movie maker and a stalwart in bollywood Mr. Mahesh Bhatt said, "Indo-Pak relationship is a topic which ignites pain in the hearts of people for both the countries. Everyone wishes to see India-Pakistan as a friendly neighbour but a deep wound is still fresh which is bleeding till date and we haven't been able to soothe it. This movie is our attempt to improve sentiments between the two countries.
'It was an amazing experience to shoot the film & work with such amazing talent. The film will take the audience through a variety of emotions and a high voltage action. added Mr. Bhatt.
Dushman exemplifies the evolution of Punjabi Cinema which is experimenting with different genres. Mr. Vinay Bhardwaj, the producer of the film said, " This movie is very special as it is a sincere effort to bridge the gaps between India and Pakistan. It is a first time audience will see a two hero movie each representing the two countries. It is a mixture of drama, thrill, romance and roller coaster ride of various emotions packed with a social message. We've made a conscious effort to give the audience a film that is a wholesome entertainer but also something creatively different."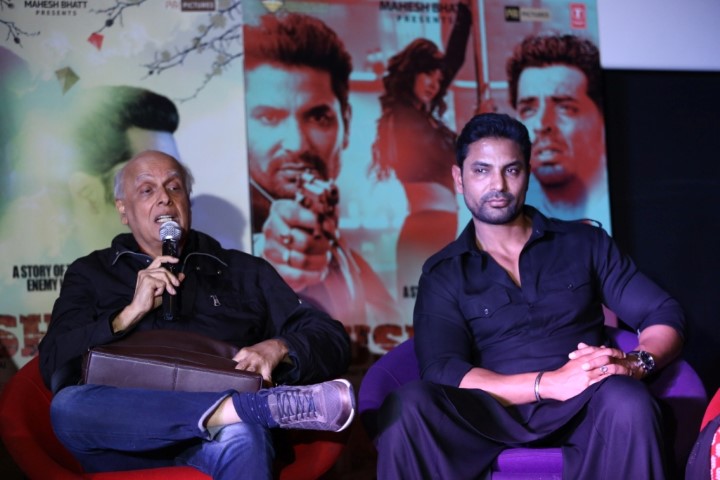 The soulful music of the film is composed by Jaidev Kumar and the album is an assorted collection of 4 songs with music maestros of both India and Pakistan on T-Series. Enthralled with the first look of her debut movie as a director, Shagufta Rafique said, " I am very excited for Dushman, after 11 years as a screenwriter with Vishesh films; this is my first film as a director. The movie is about love, hate and brotherhood. This subject was close to my heart and i have written it with all my heart to evoke a sense of belonging for both the countries which divides it by only a man made border."