After remaining coma for 3-month followed by series of major surgeries, Ishivebeer Singh (25) returned to his normal life thanks to his never-give-up attitude and relentless efforts of Alchemist Hospital doctors after sustaining fatal head injuries in an accident four-year back.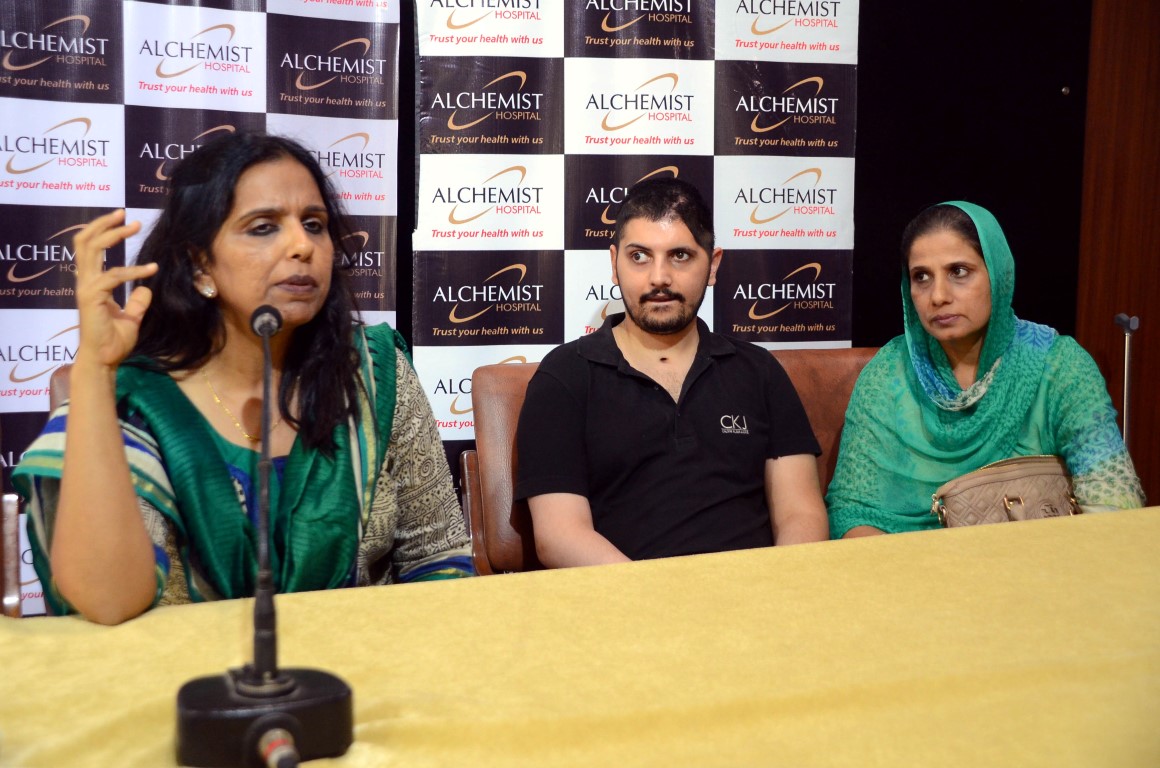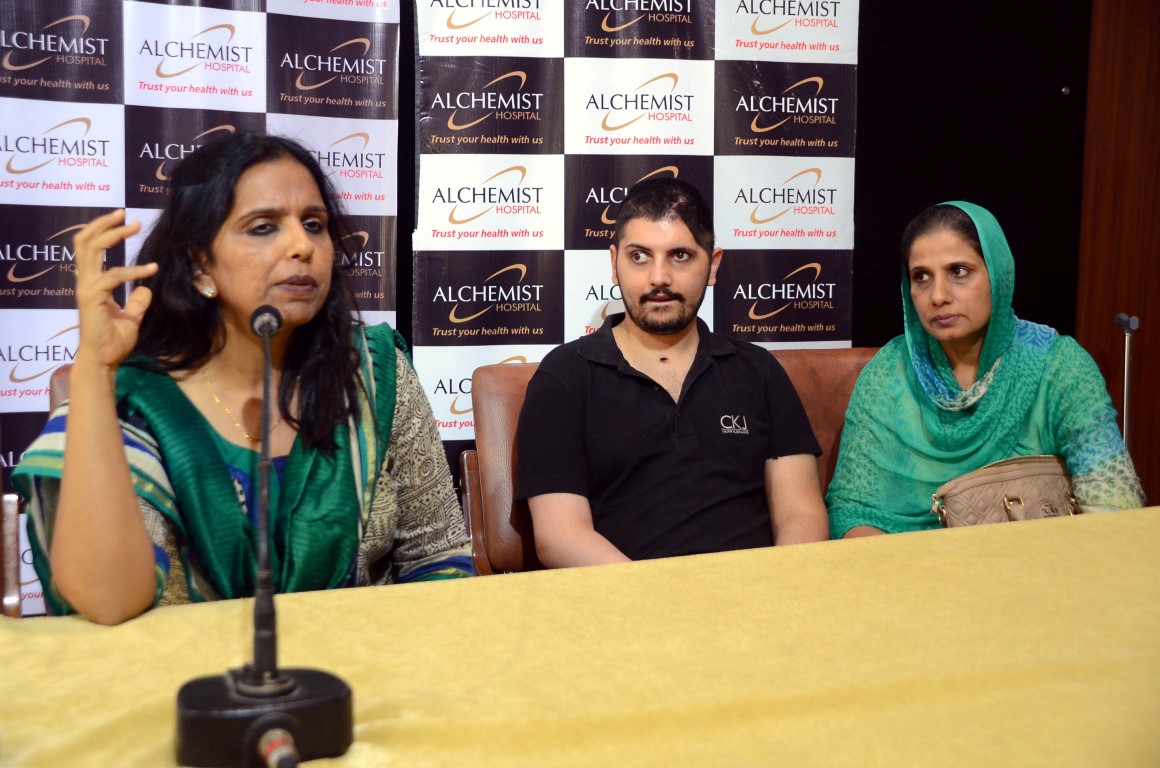 Ishivebeer then 21 was brought to Alchemist in a very critical and hopeless condition after he met with an accident at around 1 am on the night of October 27, 2013.
His brain CT scan showed large collection of subdural hematoma for which he was immediately operated. He had a massive brain bulge and there was difficulty covering it by the scalp. The skull bone was removed to facilitate brain bulge to the outside. He remained unconscious in the ICU on ventilator for about three months.
With the great efforts put up by and the entire team, a patient with grievous head injury who remained in coma for three months and underwent series of surgeries has now returned to normal life after four years.
Dr. Gauri Joshi & Dr. Harsimrat Sodhi both Consultant Neurosurgeons who put up great efforts in bringing Ishivebeer back to normal life in 4-yr long treatment process said that due to the dynamic changes in the post traumatic period, he developed various complications like subdural collections on opposite side, hydrocephalus, and infections. Totally he was operated for about ten times during his initial stay in the hospital.
"The reasons for such series of complications in Ishivebeer were several. After motor accident, there was extremely high intracranial pressure. The brain was severely injured. The brain bulge was very difficult to contain and needed flap surgeries to cover it."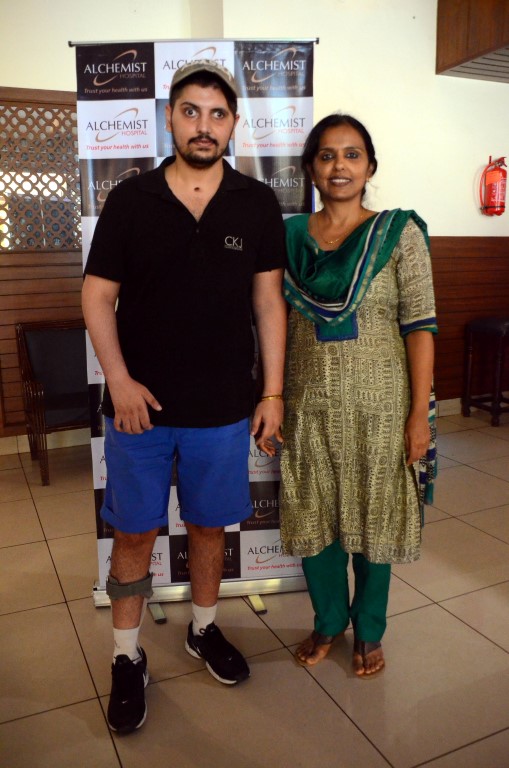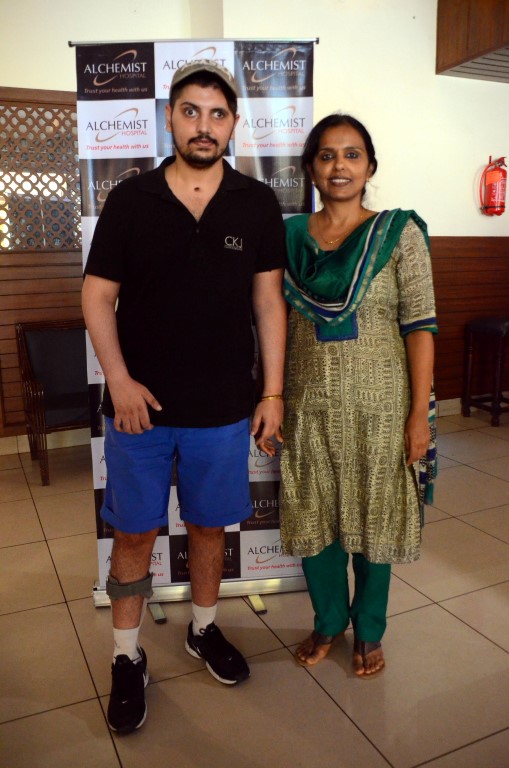 Much to the relief of everyone, he gradually improved and was discharged after 4-month in the hospital. He then had to undergo series of rehabilitation methods at home. He had right sided weakness and could not speak. His whole body was shaking. He had to be fed with a tube. With great efforts from his parents and under supervision from diligent Alchemist team, he regained consciousness. He started eating and communicating with gestures. It took almost a year for all this.
But his ordeal was far from over. Due to the brain infections, he again had to undergo series of surgeries to remove it, followed by high doses of antibiotics. By this time, he had a severe depression at his operated site due to brain loss following infection, said Dr Joshi.
Bone needs to be replaced to protect the brain as well as for cosmetic reasons. But the original bone had become infected. The dilemma existed about non availability of such a large bone. He was finally operated in May 2017. Titanium mesh (Metal Plate) was put and a good coverage was given. He underwent the procedure well, informed Dr Sodhi.
Presently, Ishivebeer is doing wlel while trying to get into a normal routine. He is being ably supported by his parents and sister.