Max Fashion celebrated the advent of Diwali by launching their festive collection along with the superstar of Punjabi industry singer-actor Ammy Virk and Sonam Bajwa, at their store in, Elante Mall today.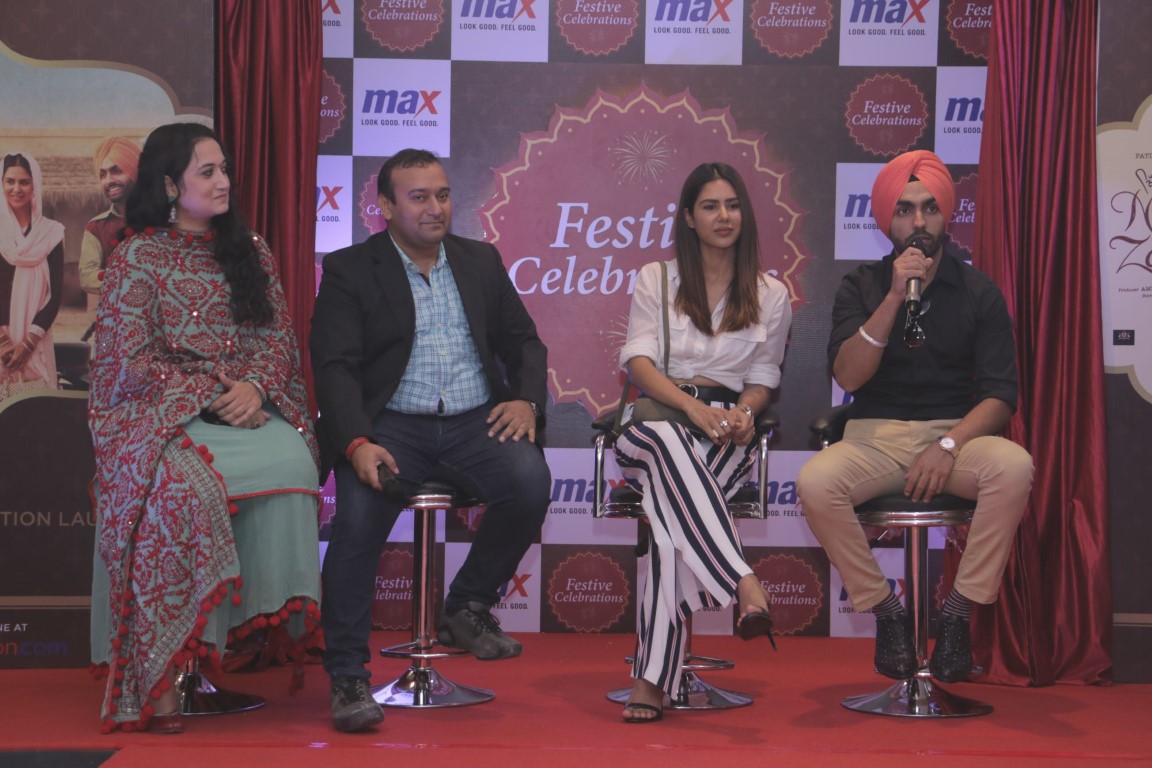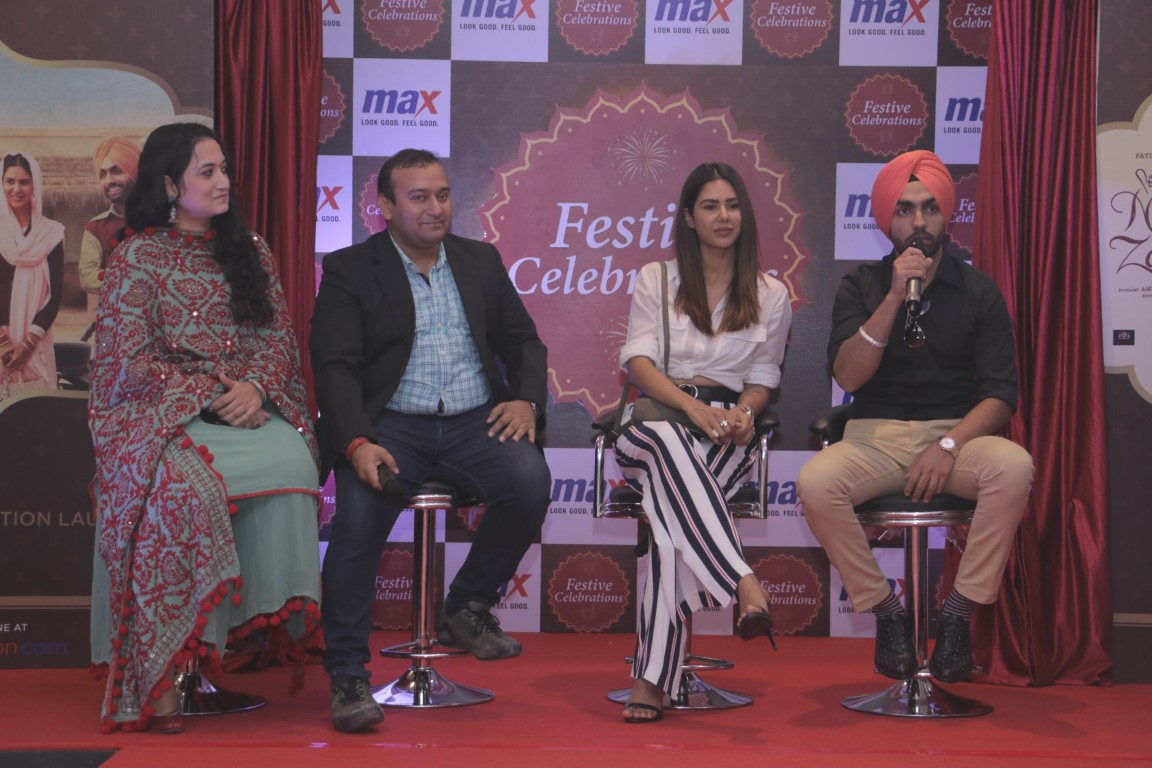 The collection is about bringing back the rich grandeur of Indian tradition yet giving it a modern touch. Max through its 'Tavisha' range offers a range of stylized garments comprising classic combinations of voluminous, vibrant and layered skirts with trendy cholis or crop tops, to complete the grand look of the festive season.
Speaking on the occasion, Saurabh Garg, Business Head, North Max Fashion, said, "This is the time when the entire family comes together and celebrates the enduring spirit of the festive season. Max understands the value of quality time with your family and friends during festive season. Therefore, we are proud to announce the exclusive festive collection across India. It is a fusion of tradition and latest trends on the block and you can buy it from your nearest Max stores."
"Festive season is such an exciting time in India as all kind of amazing things happening all at once. My movie "Nikka Zaildar 2" is out today in this festival time and I'm really excited about it. This film is world widely distributed by Omjee Group owned by Munish Sahni. Max has always been one of the top notch brand from the year they came to existence in India, It has been a pleasure to associate with Max and it's been an honour to launch their exclusive festive collection",mentioned Ammy Virk.
Highlights from the Festive Collection:
Tavisha Occasion Wear – This collection is all about ethereal timeless textures and classic beauty. Inspired from paithani prints and mayor bagh, it offers a range of stylized garments with voluminous skirts, stylized choli and layered skirts. Dipped in vibrant colours of festive golds, fuchsia and deep greens, this collection adds the grandeur to your wardrobe
Festive Kurtas – Named 'Poetry of Gold', this collection talks about bringing back the festive hues of bright pink, turquoise, orange with beautiful gold sprinkled throughout the collection. It adds a welcome change to your traditional Indian wear with layered kurtas, kalidaar palazzos in rich chanderi fabric
Festive Fusion Wear – With a more upbeat, fun and young mood attached to it, this collection brings you modern prints in tiered, gathered and pleated dresses. For the more experimental you, this collection will give a desi twist to your festive wardrobe
Festive Skirts – Stylized skirts with fashion crop tops and choli, this collection brings back the grand and regal look in vibrant hues, gold prints and intricately detailed borders
Festive Maxi Dresses – Available in rich jewel tones with ornate embroideries in antique gold, this collection is the perfect evening wear for you this season
About Max Fashion:
Max is a leading fashion brand, now available online at MaxFashion.com and on Android & iPhone apps offering customers a one stop shop for clothing, accessories and footwear needs for the entire family. Max, a fashion brand of Landmark Group has pioneered the concept of 'Latest fashion at great prices' in the country, thereby offering the discerning shopper a vast choice with international fashion & quality. It offers apparel, footwear & accessories that are of the latest fashion trends. The store ambience offers an international shopping experience making shopping for the entire family an absolute delight. Globally Max has over 350 stores across 16 countries and in India, Max has more than 180 stores across 70 cities. The brand plans to have 200 stores in India by the end of 2017.
For further enquiries, please contact: Prinday 9914441888