NewZNew (Patiala) : As many as 167 staff and employees of Tax Bar Association of Patiala attended a Max Super Specialty Hospital, Mohali free multispecialty health camp at Leela Bhavan, Income Tax Department, Patiala today.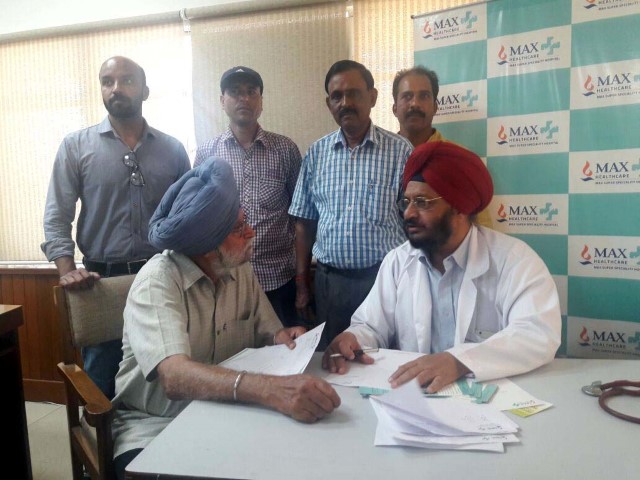 A team of doctors comprising Dr. Vinod Sachdeva from Internal Medicine, Dr Pushkin Sharma from Orthopedics  and Dr Puneet Kaur , Dietetician provided free consultations and addressed the healthcare needs of people in camp. The free tests of bp, blood sugar, bone mass densitometry, and ECG were also offered during camp.
Dr. Jagtar Singh, Principal Commissioner, Income Tax was chief guest during occasion.
Speaking on the occasion, Sandeep Dogra, sr. vp & zonal head, Max Hospitals Punjab said that making specialized healthcare services accessible to all sections of society is our goal. Under this process we have arranged this camp to address the health concerns of the employees of Tax Bar Association, Patiala who are often neglected due to busy schedules and distance from a good healthcare facility.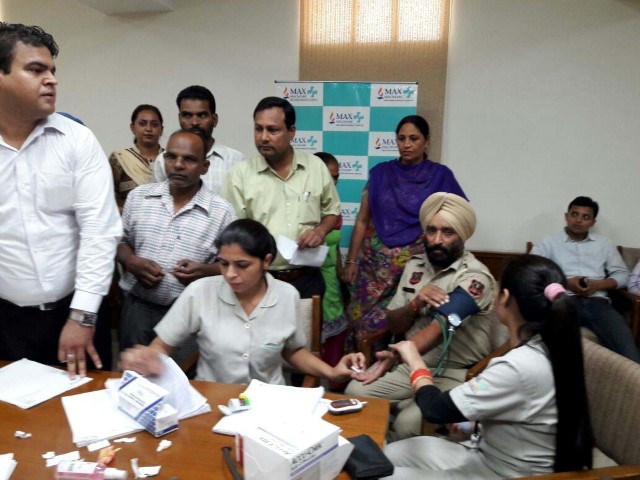 Dr. G P Malik, Medical Advisor and Director, Internal Medicine at Max Hospital, Mohali said that we have worked towards delivering unwavering patient care. We feel that it is important for people to commit themselves to a healthier future comprising of a comprehensive health check-up on a regular basis. With this objective, our team of expert doctors has come together to counsel people for their gynaecological, Orthopaedic and bone related problems."