NewZNew (Chandigarh) : India's largest ceramics company, Somany Ceramics Ltd, further strengthened its network presence by inaugurating Somany Grande showroom for premier tiles, sanitary ware and bath fittings in Panchkula today.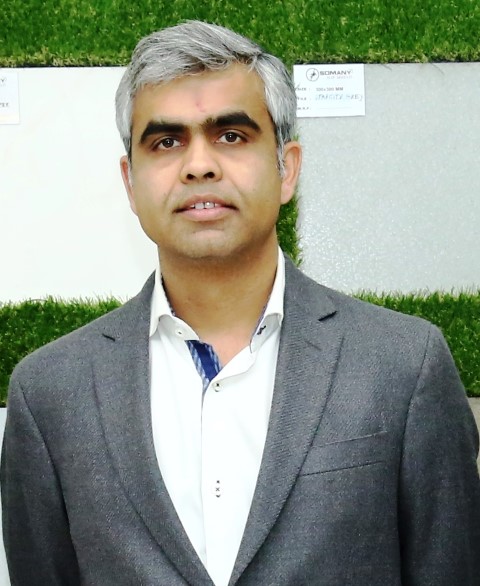 The new showroom, which is spread over 3000 sq. ft., is located in Industrial Area-II, near Sector-15 and will cater to the needs of household, commercial as well as professional consumers of Panchkula. The centre was inaugurated by Abhishek Somany, MD, Somany Ceramics Ltd. and Mr. Sanjay Kalra, President – Sales & Marketing, Somany Ceramics Ltd.
Speaking on the occasion, Abhishek Somany, MD, Somany Ceramics Ltd. said, "Panchkula is an important market for us as we have witnessed substantial demand coming from this region. With the inauguration of this Somany Grande, we will be able to further strengthen our foothold in Haryana and capitalize on the growing demand for ceramics, sanitary ware & bath fittings. This launch reiterates the market's significance for Somany Ceramics and underlines our aim of providing the best quality products to our end consumers."
He further added, "With a top-class infrastructure in place, we are confident that Grandè Showroom will tap the potential of this emerging market and establish itself as the ultimate interior decor destination in the entire region. The showroom will enable customers to have access to high-end, international quality tiles, sanitary ware & bath fittings and will cater to their extensive needs.  We have further consolidated our deep network reach in the country including in key cities like Delhi, Jaipur, Mumbai, Chennai, Bangalore & Kolkata."
In 2016, so far Somany Ceramics have launched many new products like Duraslim 8 400×800 MM (Premium Range of Glazed Vitrified Tiles), Maxim 1.0 (1000×1000 MM Large format Glazed Vitrified Tiles) & 400×800 MM Ceramic Tiles with a focus on new markets.