Mayor creates awareness about swachhata at ward No.3: Sh. Ravi Kant Sharma, Mayor, Chandigarh today flagged off a special sanitation under Swachh Bharat Mission at ward No.3, Chandigarh.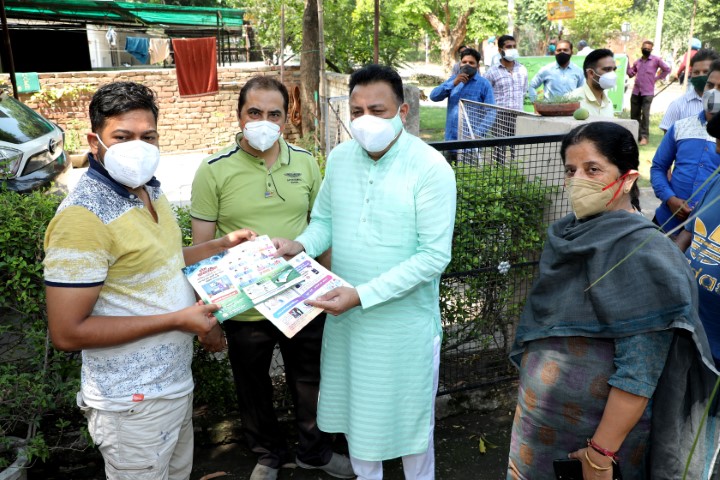 Smt. Sunita Dhawan, area councilor and all concerned staff of Engineering wing, Sanitation wing and manpower took part in this drive.
During the drive special emphasis has been given to clean road berms, specially the horticulture waste lying after the recent storm. The Mayor instructed the concerned officers of Horticulture and sanitation wings to clean the road berms and other open areas.
The Mayor also instructed the public health officials to clean road gullies properly to avoid any kind of water logging in the area near Bal Bhawan, sector 23. The Mayor instructed the B&R officials to remove the malba from the road berms and asked them to challan the violators, who dumped malba infront of house No. 1293, Sector 23 after its renovation.
The Mayor also distributed pamphlets to the residents of area creating awareness about precautions about COVID-19 and upkeep of sanitation in their houses/surroundings besides making compost from their kitchen waste to use for gardening.