Lion Services Chandigarh, today celebrated Menstrual Hygiene Day in Sec-39 Community Centre in the presence of area councilor, Gurbax Rawat. The event comprised of an awareness session on menstrual hygiene for the female cleaning crew and distribution of free sanitary napkins for them by the company.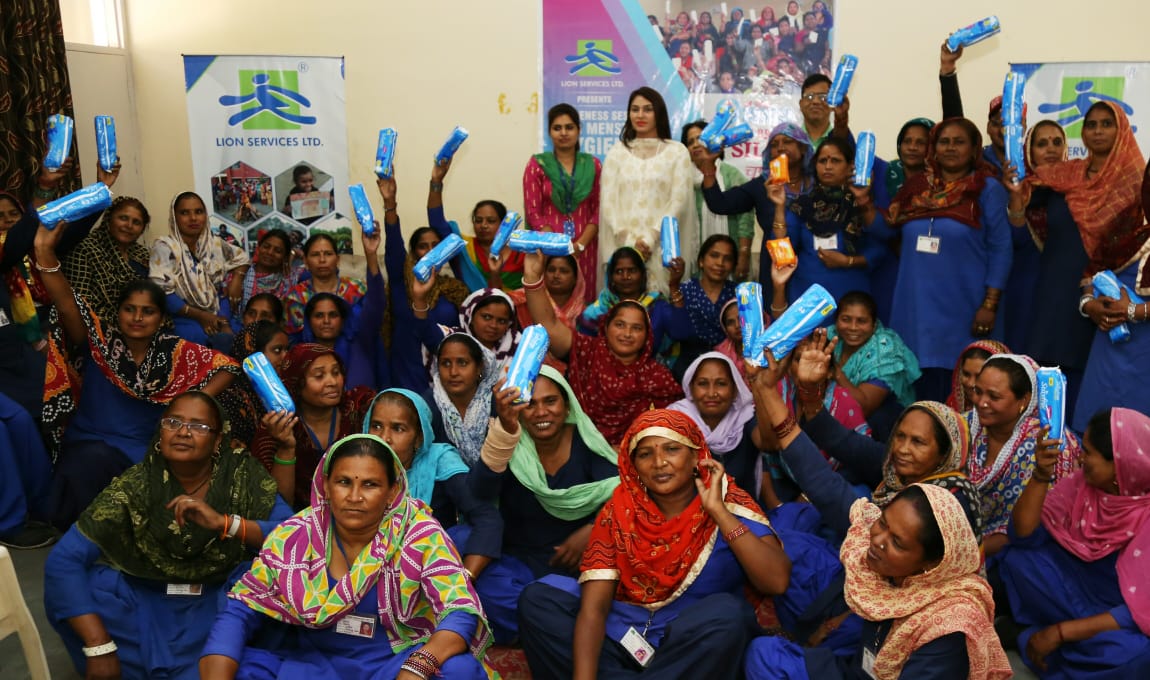 Menstrual Hygiene Day is observed worldwide on May 28 every year and this event was a CSR initiative planned by the organization to mark the same. The awareness talk was given by Dr Sunita Kaushal a gynaecologist who also answered the queries of sanitation staff on the issue.
Applauding the initiative taken for the female sanitation staff, Gurbax Rawat said, "Days like these (Menstrual Hygiene Day) bring attention to the topics that generally remain ignored among masses, impacting the female health all over the country. Discussing such issues in an open forum and distributing sanitary napkins to the cleaning crew is definitely a positive move and a great initiative by Lion Services Ltd. I greatly appreciate the thought behind this step and efforts taken by the company in this direction.
Jaininder, Senior Manager, CSR, Lion Services Ltd. said, "We are trying to align our CSR plans with such initiatives being taken on a global level. Being a part of sanitation sector, we can't overlook a subject, as strong and important as menstrual hygiene for women. The research shows that in India, only 12% of women use sanitary napkins whereas 88% do not use them either due to lack of awareness or affordability. Therefore, this initiative is very close to our heart and we hope to generate a larger impact on society through this."