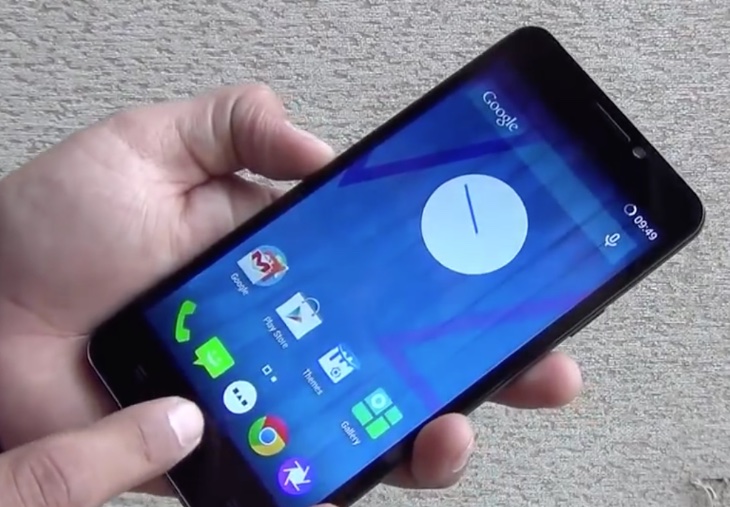 NewZNew (Tech.) : Micromax is India's top domestic smartphone vendor and has plenty of popular products on offer. Even so, it has a bit of a reputation for selling low-quality products and it knows that there are people who would simply never consider a Micromax phone over, say, a Samsung or a Sony. There are also dozens of other companies with very similar products, and any of them could easily become as successful.
The company now wants products that will stand out and have strong individual identities – and that means making some bold moves. The result is Yu Televentures, an all-new subsidiary company which will develop and sell smartphones aimed at the youth market. Yu will target tech-savvy but budget-conscious buyers, and is banking on catchy names and slogans with "attitude". Interestingly, these phones will only be available online. The company also talks up an "ecosystem of connected devices" and a "differentiated user experience".
Yu's primary means of achieving this is an exclusive tieup with Cyanogen Inc. to preload Cyanogen 11, a popular Android fork, onto its devices. Few Indian companies have bothered really tweaking the software experience on the phones they sell (Xolo being a notable exception with its Hive UI) and Micromax itself has been known to load devices with useless bloat. Cyanogen is polished and powerful, and will help these devices stand out.
Yu's first product, the Yureka, is a pretty important phone. Cheesy name aside, Yu seems to be gunning for the slot formerly occupied by the 3G Xiaomi Redmi Note (Review | Photos). The Yureka's size, appearance and specifications are pretty evenly matched with those of Xiaomi's big-screen offering, which means they're impressive considering both devices' low price tags.
Look and feel
There's no sign of Micromax anywhere on the product or its packaging despite that brand's popularity, which means Yu really doesn't want to be associated with its parent company. The box is very plain; just brown cardboard with Yu and Cyanogen logos printed on all sides. It's almost as minimalist as Xiaomi's boxes, but nowhere near as slick.
The Yu Yureka itself is not especially slim or light but it does appear better constructed than most Micromax phones we've seen before. The front is smooth and free of markings other than an outline of the Home button printed beneath the screen. The Back and Menu buttons don't have printed icons but all three light up when the screen is active. There isn't much room around the screen, and the edges are slightly raised to help prevent scratching.
The "moonstone grey" rear has an interesting texture – at first glance, it looks exactly like the rough sandpapery finish of the OnePlus One's rear, though in this case it's smooth and pleasant to hold. For some reason, Yu decided to go with a light blue printed logo which looks very odd and cheapens the entire device. The camera and flash are tucked away in one corner and the only other thing to be seen is a small speaker grille running across the bottom.
The power and volume buttons are easily reachable on the sides, and the Micro-USB and headset sockets are on the bottom and top respectively. Beneath the rear shell you'll find the removable battery, two Micro-SIM card slots and a microSD slot. One of the SIMs is hot swappable, but the other two slots can only be used if you pop the battery out.
Specifications and software
There's a lot to like about the Yu Yureka. For starters, there's the brand new Qualcomm Snapdragon 615, an octa-core SoC with 64-bit support. Lower cost octa-core processors from MediaTek have been around for quite a while, but this is a first for Qualcomm. Cyanogen 11 just happens to be 64-bit capable, which makes that feature worthwhile too. There's 2GB of RAM, which is good for a phone in this price bracket. There's 16GB of internal storage space and up to 32GB can be added using a microSD card.
We're also happy with the screen's 720×1280-pixel resolution. At 5.5 inches, it's just a little grainy – but again we're reminded that we could be doing a lot worse when it comes to sub-Rs. 10,000 smartphones. The standard wireless protocols are covered: Bluetooth 4.0 and Wi-Fi b/g/n. LTE is supported on the 2300MHz TDD band currently used by Indian service providers as well as the less common 1800MHz FDD band.
The Yureka isn't the first device in India to come running Cyanogen OS – that distinction goes to the OnePlus One (Review | Photos). For now, it looks as though OnePlus won't be able to sell devices running Cyanogen anymore, thanks to a rather contentious  legal dispute between all three companies.
Cyanogen OS looks good, and one of its strengths is that you can customise many aspects of its appearance. We weren't too happy with Yu's rather vanilla lockscreen, but it can be disabled in the settings and the default lockscreen with shortcuts and widgets replaced it. There is a row of settings shortcuts in the notifications shade, but there's also a button that takes you to another panel with more shortcuts (including some duplicates).
There are loads of settings for lots of tiny little things, such as the appearance of the power level indicator in the status bar, how long the capacitive button backlight should stay on, and what each of the device's buttons should do. You can disable the capacitive buttons altogether and display soft buttons on screen, if you would like to for any reason. There are also lots of shortcuts, such as double-tapping the status bar to lock the phone, or sliding a finger along it to adjust brightness. One of our favourite features is sound profiles – just like on old Nokia phones, you can set profiles such as Home, Work, Night and Silent.
The look and feel of the UI is highly customisable. Just like we saw on the OnePlus One, you can mix and match elements from different themes. We eventually settled on a custom mix of elements from the Android Holo theme and Yu's own defaults. Creating a Cyanogen account gives you access to more downloadable themes – we could see only five in the app, but presumably there will be more in due course.
Yu has kept the bloatware to a minimum. In addition to all the common Google apps, there's a browser called Yuniverse (which is nothing more than Opera with a skin and custom icon), an audio equaliser and effects app called AudioFX, a souped-up calculator, and something called Baton that claims to "cloudify" any app of your choosing, which means they'll be able to sync content across devices even if they don't have that capability on their own. The Baton app didn't work at all for us – it forced us to download an update from the Play store, which threw up an error stating no such app exists.
Performance
We were eager to see how Qualcomm's new CPU performs, and the results were quite positive. The Yureka seems to be able to match the Xiaomi Redmi Note in most situations – 3DMark gave the Redmi Note a slight advantage in the 720p Ice Storm test, but the Yureka stole the lead in the high-resolution Ice Storm Extreme test. Quadrant favoured the Yureka, with a score of 17,586 overall compared to the Redmi Note's 16,083. The Yureka scored 31,014 in AnTuTu 5.5, while the Redmi Note scored 31,969 in AnTuTu 5.0. Keep in mind that these scores apply to the original 3G-only version of the Redmi Note, which uses an octa-core MediaTek MT6592 processor and is not available anymore.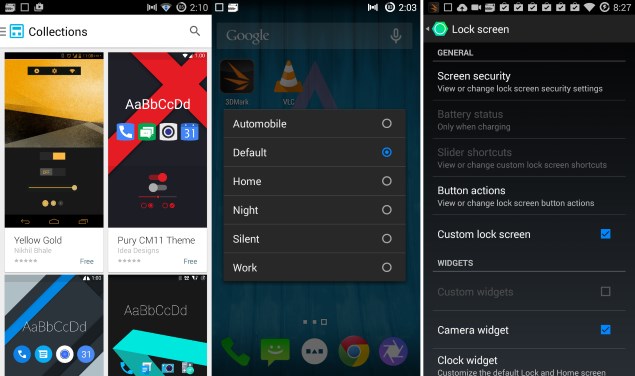 Day-to-day usage was perfectly fine. The Yureka is highly polished, and honestly, it felt a lot better to hold and use than most Micromax phones that have come our way in the past year or even more. The screen was fairly legible in sunlight and though it isn't perfectly crisp, it's one of the better ones we've seen on such a low-priced phone.
Our 1080p 40Mbps MKV sample clip just did not play, but other file formats seemed fine. The phone's built-in speaker was reasonably loud but we found it to be above par in terms of sound quality. On the other hand, the bundled headset isn't very comfortable and is no good for music though it should do for making and receiving calls.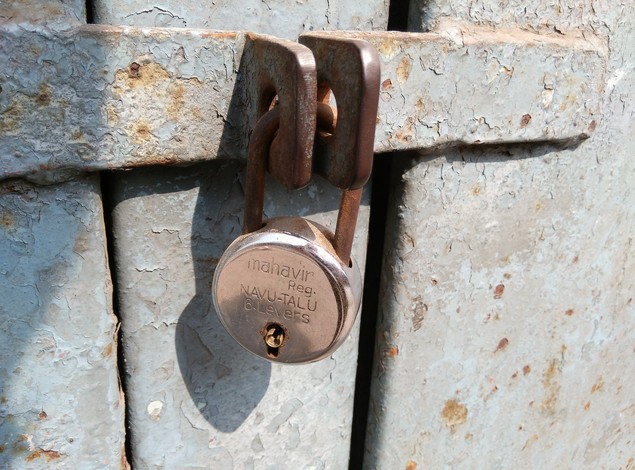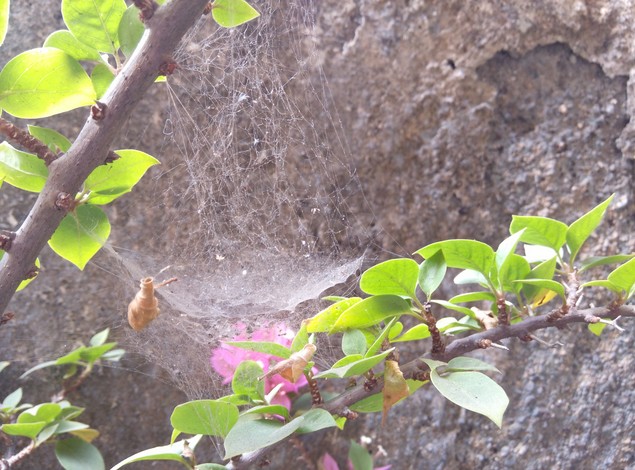 Call quality is decent, and we had no complaints. The battery lasted 7 hours, 26 minutes in our video loop test, which is a little underwhelming by today's standards.
What really stood out for us was the camera. We were really impressed with the quality of images taken by the Yureka. Close-ups were quite brilliant, and in daylight, images were perfectly sharp at the focus point even at 100 percent zoom on a desktop monitor. The phone did take an unusually long time to autofocus and it was often simpler to tap the screen and force it. This also meant that subjects in motion were challenging to capture. On the other hand, we were able to create some surprisingly good depth-of-field effects with zero effort.
Low-light situations definitely challenged the Yureka, and a lot depended on the amount of ambient light the sensor was able to pick up in each shot. For that reason, wider frames worked better than tight close-ups. The flash worked quite well too. Videos came out pretty shaky but otherwise just as good as photos.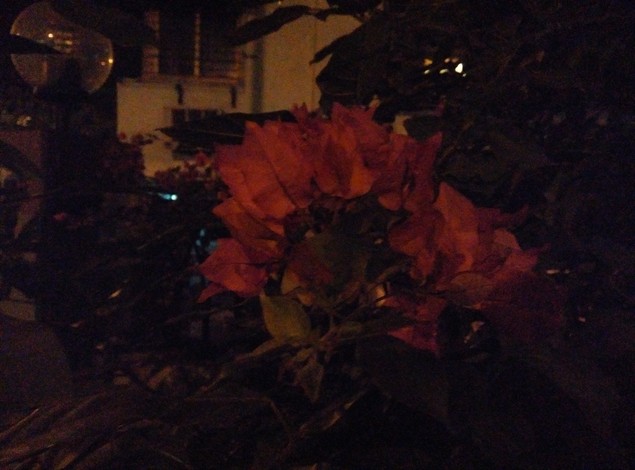 Verdict
Micromax appears to have made a smart move. Indian buyers seem to be comfortable enough with online-only sales now, and if this device is available in sufficient quantities without the rigmarole of weekly registrations and flash sales, it will be a very solid alternative to the Xiaomi Redmi Note. The fact that the 4G version of the Redmi Note costs Rs. 1,000 more than the Yureka will also help Micromax win points over its Chinese cousin.
The Yu Yureka has a lot going for it, and even its minor flaws can be overlooked considering the amazingly low price. Yu has identified its target audience well and has delivered a very, very attractive product.
Cyanogen OS is a huge plus – we're just a tiny bit miffed with Micromax for throwing a wrench into the OnePlus One launch, but if the Yureka is anything to go by, we can probably expect a range of Yu devices that live up to the same promise.
In 2014, we were repeatedly forced to recalibrate our expectations of phones in all price categories thanks to disruptive new launches nearly every month. Buyers will be most happy to know that there seems to be no sign of this trend slowing down – 2015 is off to a cracking start indeed.