Punjab CM Directs his Principal Secretary & PEDA to Explore Project Feasibility
Microsoft has evinced interest in providing solar powered portable cylinder-head-service gadgets that offer highly cost-effective light, mobile charging and internet connectivity, with special focus on use in remote areas of Punjab.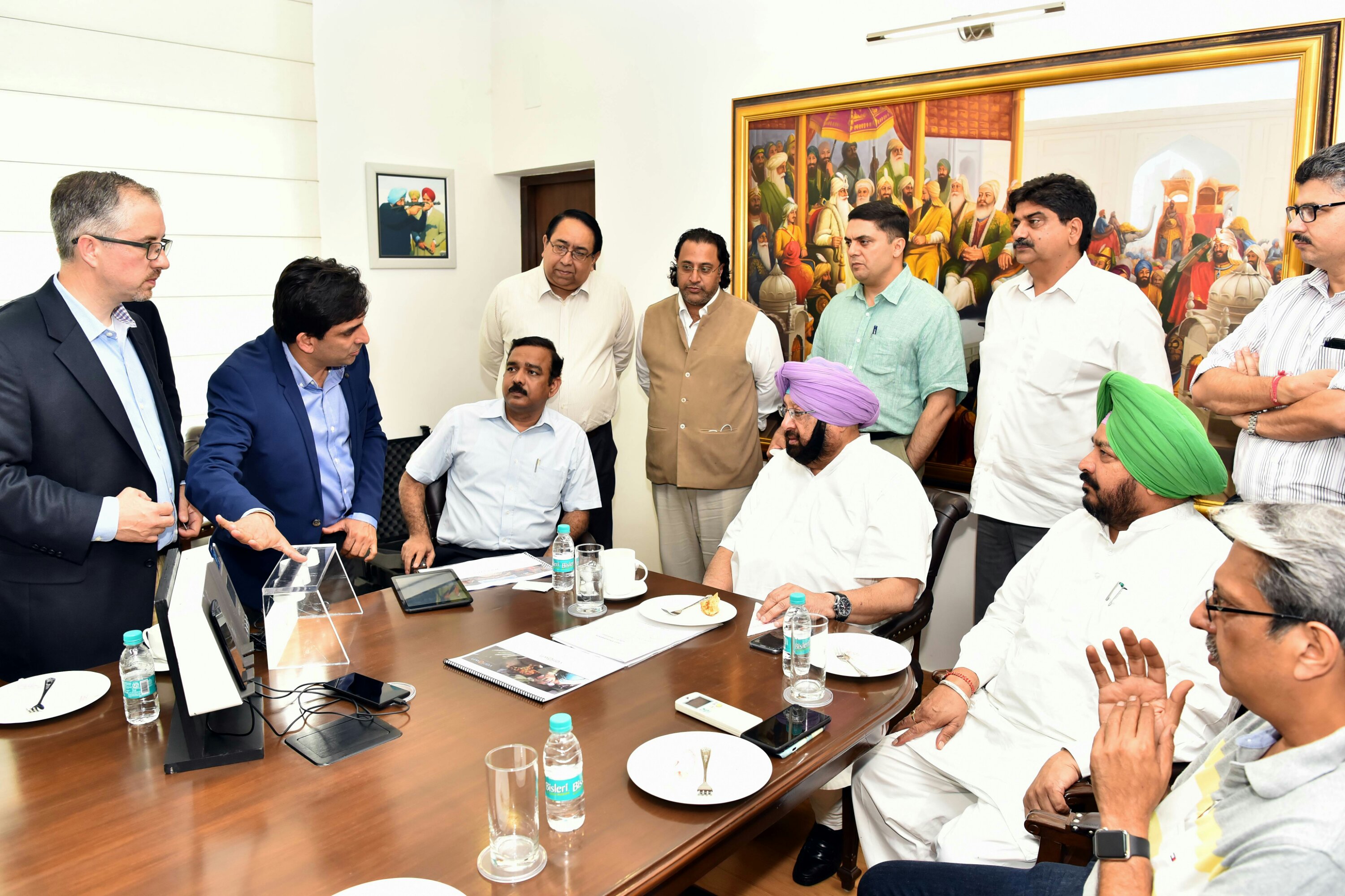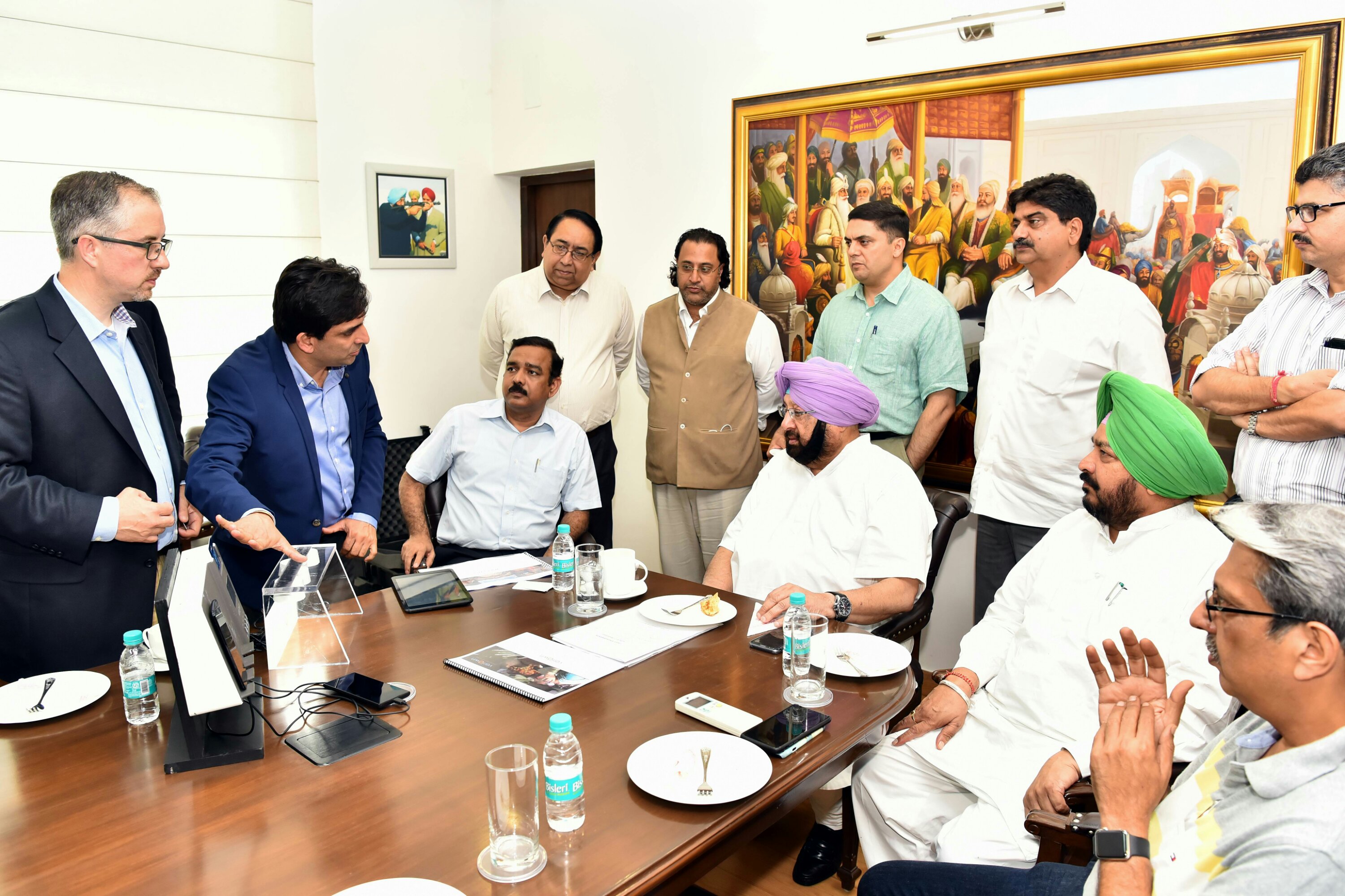 Delegation of Microsoft and Veriown Global Holdings met Punjab Chief Minister Captain Amarinder Singh to discuss a proposal to launch a pilot project in the state for the promotion of the gadget, to be linked through a tablet, to be provided by the companies for offering services across various sectors, including education and agriculture.
Chief Minister directed Punjab Energy Development Agency (PEDA) to constitute a group with the two companies to explore the feasibility and utility of such gadgets in the state.
During the meeting, Director Energy Access Initiative Microsoft, Kevin Connolly, shared his experiences for providing affordable internet connectivity. Veriown CEO Tim Condon, in a detailed presentation, demonstrated the Veriown Cylinder-Head-Sector (CHS) Service Offer for light and mobile phone charging, with NFC-enabled cards used to operate the CHS units. He told the meeting that his company had proven track record and know-how to provide internet services, besides installing rooftop solar panels on government buildings with system capacities ranging from 1KW to 100KW.
Condon said his company had achieved the enviable position of being No.1 installer of solar home systems, with over 1 lac such systems and 80,000 solar street lights already installed across India. The Group is poised to install over 20 lac solar home systems by the end of 2020, he added.
The company, said Condon, was actively engaged in catering to the needs of Off-Grid populations by supplying them solar power in 12 states of Assam, Bihar, Gujarat, Himachal Pradesh, Jammu & Kashmir, Madhya Pradesh, Meghalaya, Mizoram, Haryana, Tamil Nadu, Uttar Pradesh and Uttrakhand.
Captain Amarinder Singh asked the CEO, PEDA to coordinate with Veriown and Microsoft for launching a pilot project, especially in the poor habitations in which majority of households possess single bulb connection. The Chief Minister also asked his Principal Secretary to explore the possibility of taking Veriown's technical support and cooperation in further developing Punjab's core sectors of health, education and agriculture on scientific lines. It was also proposed in the meeting that Mandi Board could also purchase the solar lights for their vendors in Apni Mandis across the state.