Punjab Chief Minister Captain Amarinder Singh on Wednesday met Moga cricketer Harmanpreet Kaur to formally kickstart the process of her induction into the Punjab Police force as a DSP.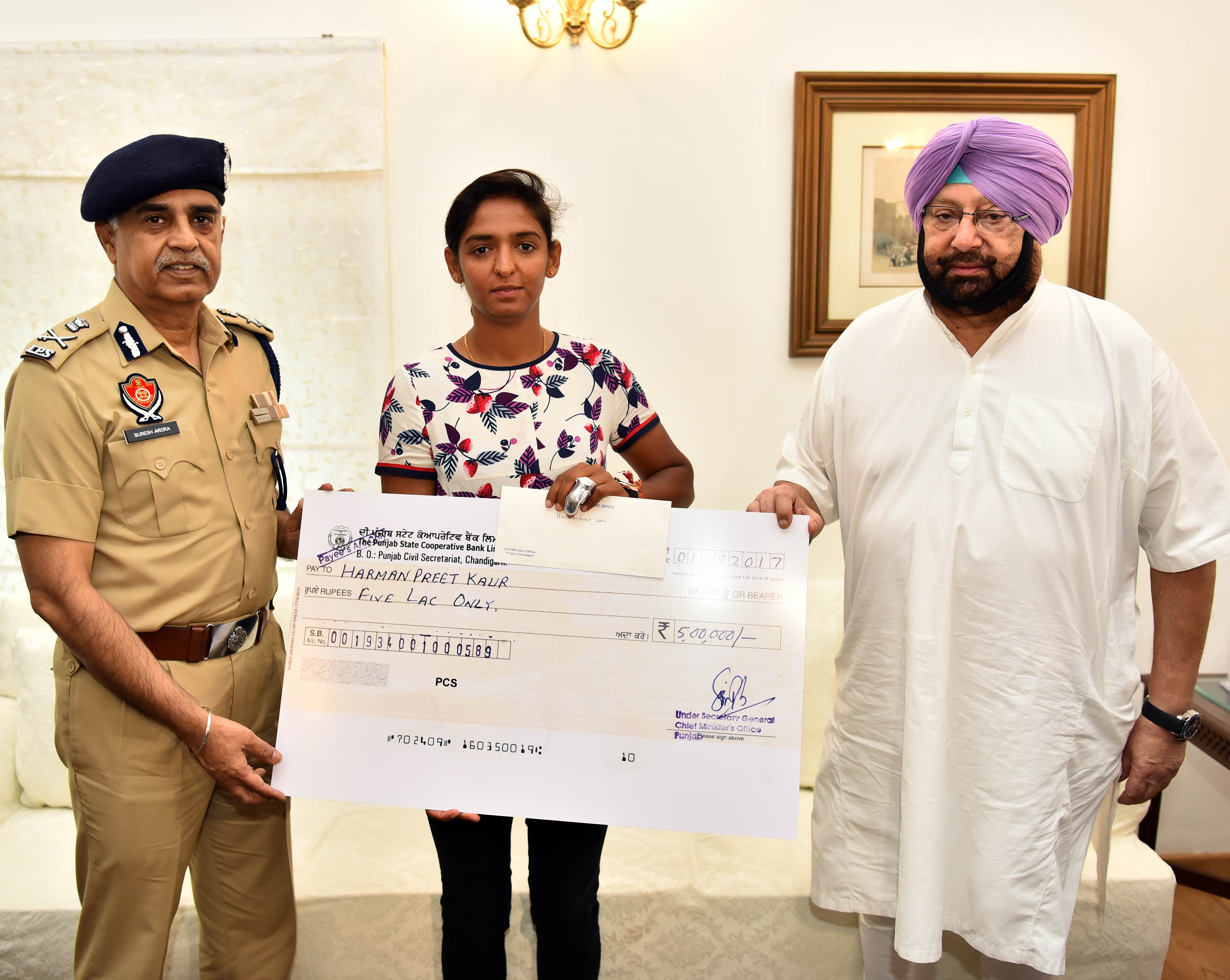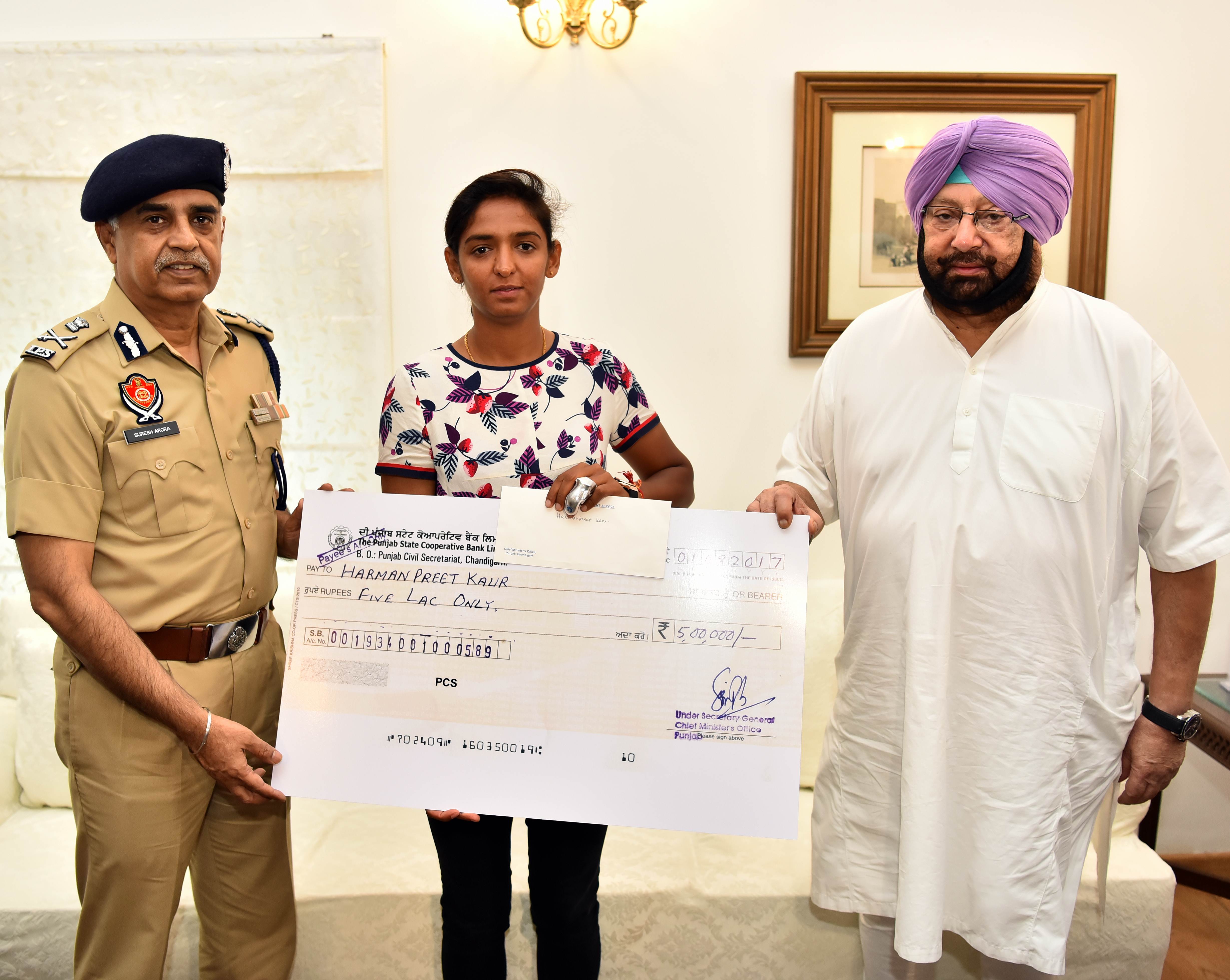 Punjab CM directed DGP Suresh Arora to complete the necessary formalities for Harmanpreet's appointment and said her training could be completed later. Captain Amarinder said he wanted to keep the talented young woman, currently working in the Union Railways Ministry, in Punjab. He assured Harmanpreet that he would take up the issue of waiver of her employment bond with the railways ministry so that she can join Punjab Police at the earliest, while continuing to pursue with her career as a cricketer.
Captain Amarinder handed over a cheque for Rs 5 lakh to Harmanpreet, who called on him here. He expressed the confidence that she would perform even better going forward.
She emerged on the national scene had made all of Punjab proud, he said, adding that he was confident she would keep the Punjab flag flying high. He said he was sure boys and girls of Punjab would be inspired by her to excel in sports, the promotion of which was a major priority for his government.
Captain Amarinder told Harmanpreet that she had done Punjab proud with her remarkable achievement, and that her superb accomplishment would go a long way in inspiring millions of her peers to strive hard for excelling in the arena of sports.
Captain Amarinder reiterated his government's commitment to promoting sports in the state. He said his government would support budding sportspersons to enable them to compete successfully in international events and bring more laurels to Punjab.
Harmanpreet, who steered India into the finals of Women Cricket World Cup last month by becoming the highest scorer in women cricket with 171 not out, off 115 balls, thanked the chief minister for helping her realize her dream to join the police force. She said though she had been playing for the last nine years this was the first time her expectations from the state government had been fulfilled.
Harmanpreet said she wanted more cricket academies to come up in Punjab, so that the problems she faced in her career are not faced by other budding players. The DGP said that with her induction into the force, they would set up a cricket team in the police department.