MILKFED today signed a Memorandum of Agreement with Hindustan Petroleum Corporation Limited (HPCL) to put up 'Verka' booths at the selected Retail Outlets of HPCL. Hindustan Petroleum Corporation Limited has retail outlets at various locations to market the petroleum products and to provide value added services to the customers. Now the customers can enjoy healthy and tasty products of Verka at these HPCL outlets while they avail the outlet's services.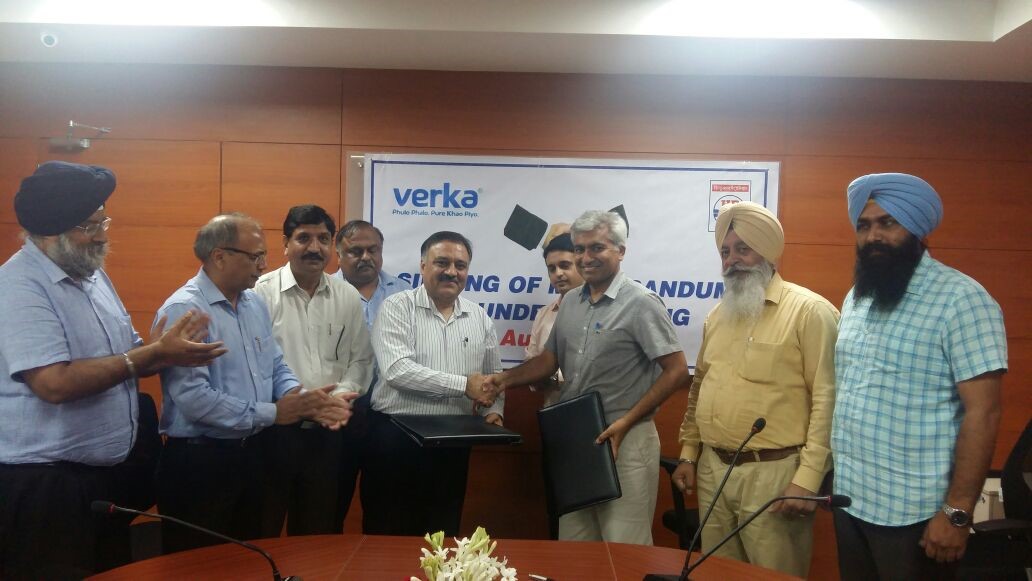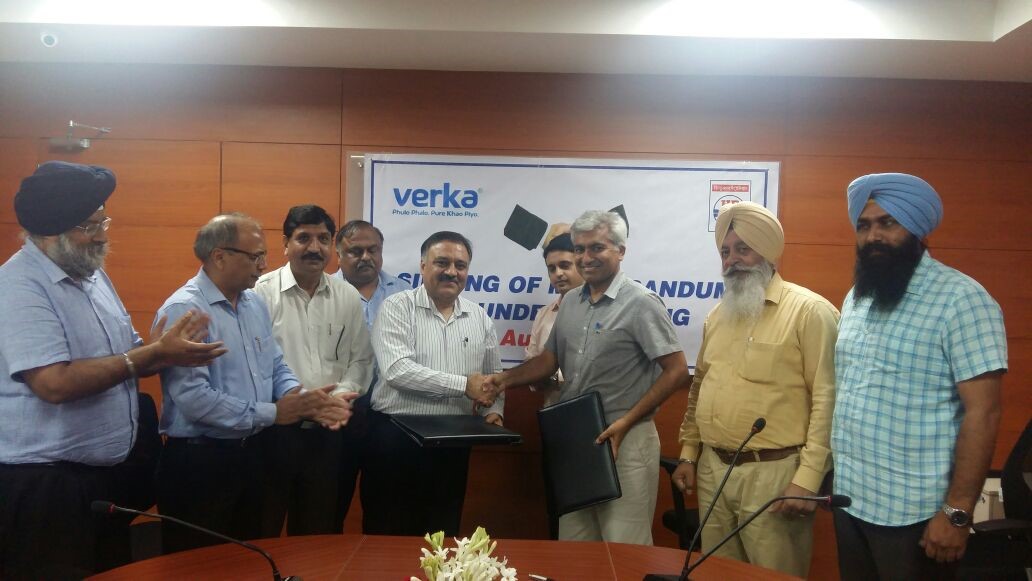 Milkfed is always at a look out for new avenues to reach the consumer. With this agreement the favorite Verka products will be readily available at the HPCL outlets making it easier for people to indulge into their favorite craving on the go.
Speaking on the occasion Mr. Manjit Brar, Managing Director MILKFED said, "Verka has been delighting the customers for so many years now. It is one of the most loved dairy brands of the region. The collaboration is a very good opportunity for us for increased customer engagement we will be able to deliver our products to the consumers more conveniently. This association will help us to expand our business in the region by tapping in the large customer base of HPCL. It will also generate employment opportunities to local youth."
"Verka is the leading dairy brand in the region. It is our pleasure to associate with Verka to provide our customers healthy, tasty and superior quality products at our outlets." said Mr. Subodh Batra, Chief General Manager, HPCL North Zone.
HPCL has about 1650 retail outlets in Delhi, Chandigarh, Punjab, Haryana, HP and J&K. Verka products will be available at selected outlets.