First time ever in tricity, Mirchi Neon Run was held in Chandigarh on the 20th March 2018.  A unique Sports event with 3000 plus participants, Mirchi Neon Run took Chandigarh by storm with its first edition held at Circus Ground, Sector 17. Large number of people, of all age groups were seen running on the 3 Km area reserved for the run. Mr Davesh Moudgil, Mayor of Chandigarh along with singer turned actor Ranjit Bawa, who would soon be seen in his upcoming Punjabi movie- Khido Khundi flagged off the event.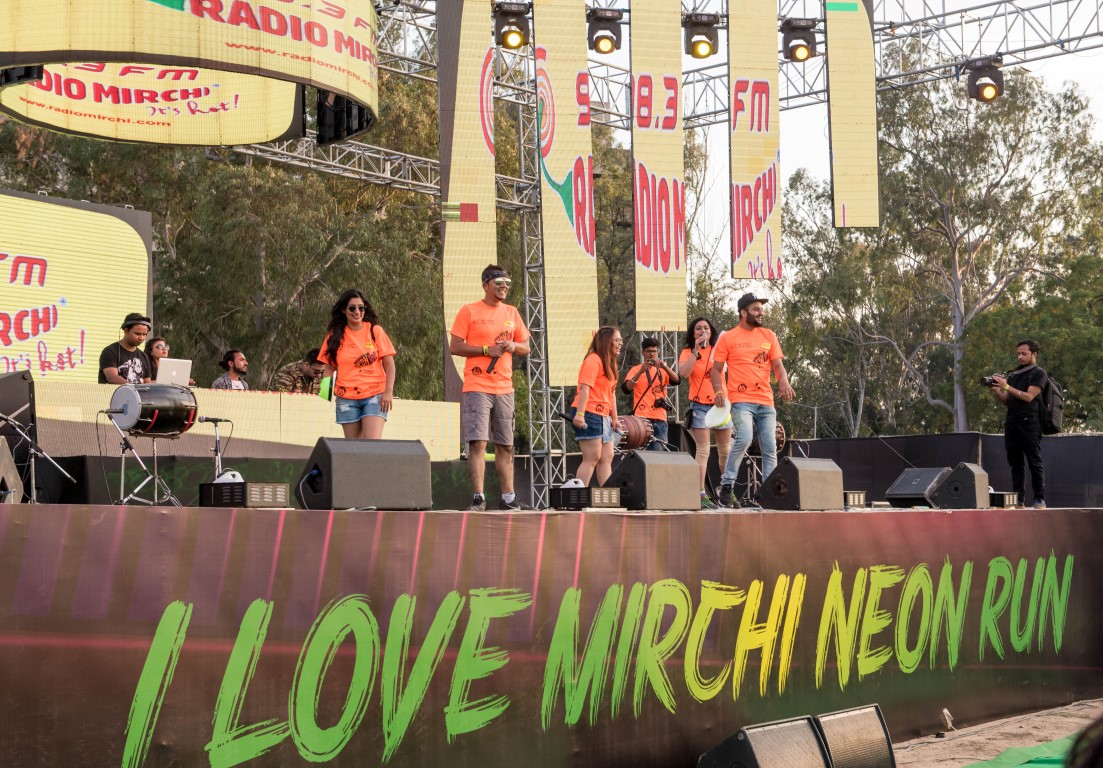 The run was tricity's first neon theme-based one. The event began with a Zumba warm-up session, followed by a run and then a final post-run EDM party curated by Sunburn.
"It is a matter of joy for me and my team to receive such an ardent response from the people of tricity. I feel our objective of fun with fitness for tricity residents was duly fulfilled. " Said, the Sr. VP and Cluster Head Punjab & HP, Bhanu Pratap Chauhan added.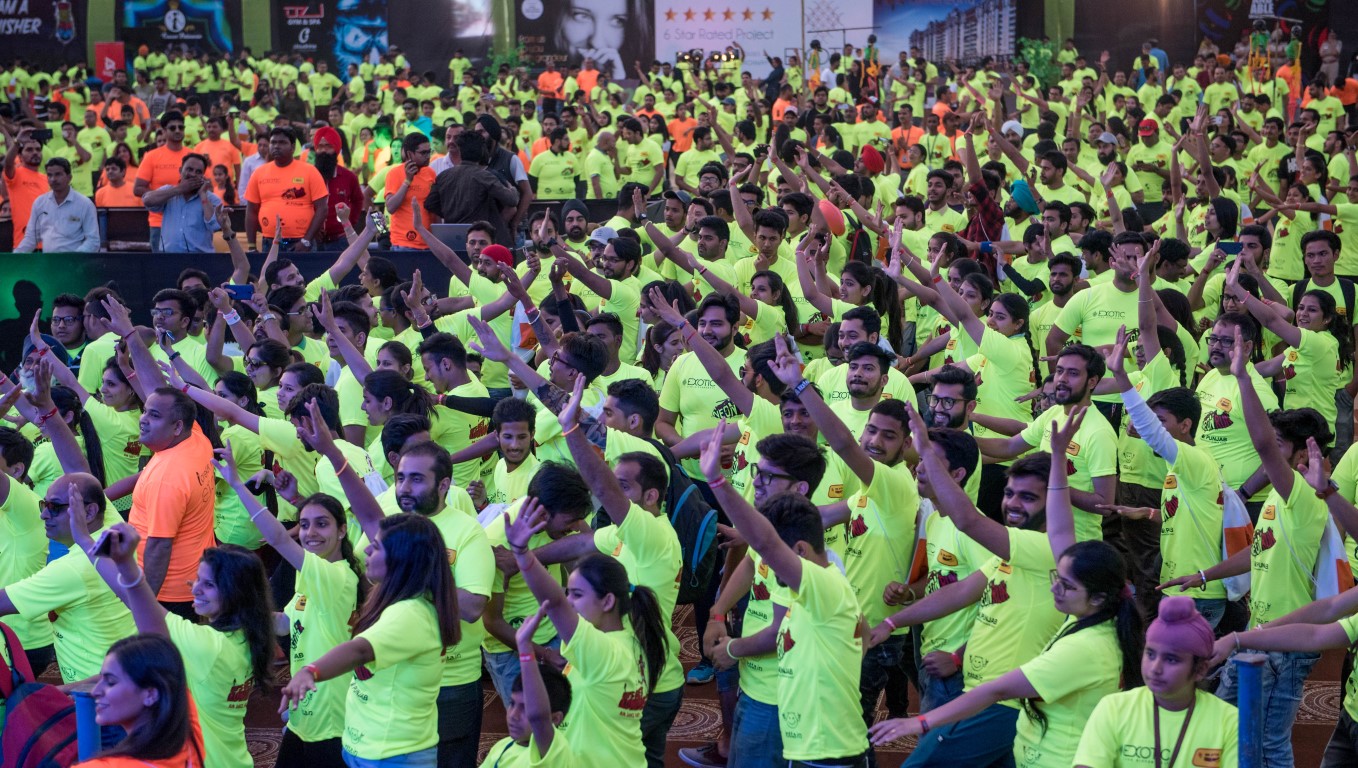 The neon coloured T-shirts made worn by the participants made the evening look all neon and fluorescent and the people appeared to be glowing with joy. Mirchi Jocks; Mirchi Charu, Mirchi Ashi, Mirchi Abhi, Mirchi Mehak, Mirchi Manisha, Mirchi Harsh and Mirchi Sunny entertained 3000 plus people with their mirchidar activities.