NewZNew (Ludhiana) : Started in 2003, CUCINE LUBE INDIA is a marketing joint venture between LUBE GRUPPO, Italy & PM CUCINE LUBE India. With over 10,000 consumer base and an  objective of providing end to end kitchen solutions for consumers  and an aggressive market plans to acquire leading position in India by 2018 by tapping into the 5000+ Cr organized modular kitchen market, Cucine Lube India is all set to launch Creo Kitchens in India.
Culinary art has evolved a lot today. It is a mere passé and focuses on how you do and where do you cook. Kitchen aesthetics is the term you can define the phenomenon as. Although not that popular in India, modular kitchens has hit the Indian market with the entry of foreign kitchen brands. Cucine Lube which is Italy's No.1 modular kitchen brand entered India with the aim to change the way cooking is done. India is witnessing a revolution in the modular kitchen space. The notion of modular kitchens being expensive has now been replaced as affordable luxury by introducing Creo Kitchens for every Indian household. The brand has come up with a campaign in which they are offering Kitchen set of Rs. 2,50,000/- in just Rs. 99,000/- which will include Complete Kitchen with Hobs, Chimney, Sink & Faucet and Countertop.The brand have its exclusive studios in Delhi, Bangalore, Hyderabad, Lucknow, Ludhiana, Coimbatore, Ahmedabad and Vishakhapatnam.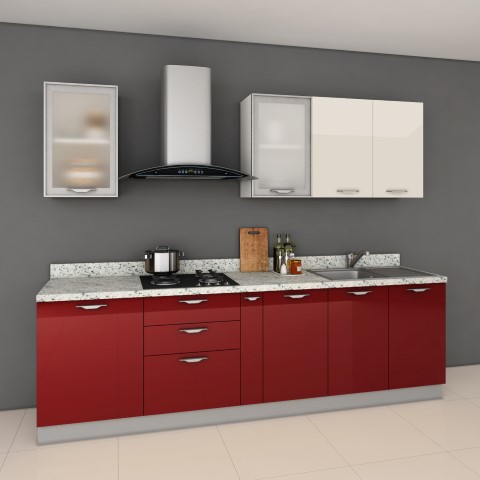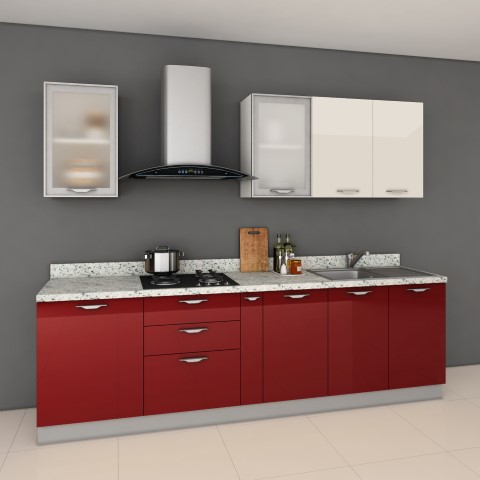 The brand is organising a Flash Sale of 100% Italian Modular Kitchen under the name of Creo kitchens from 2nd June to 9th June. Cucine Lube India will be doing a 360 degree ATL & BTL marketing campaign across 25 malls and 42 Big Bazaar across PAN India. Cucine Lube has created their own E-commerce website and tied up with Shopclues.com for the 7 Days Flash Sale for taking booking to maximize the customer connect and experience. Customer can book their kitchen in just Rs. 2931 and can take the delivery of kitchen in next 18 months' time as per their convenience.
Pawan Malhotra, MD, Cucine Lube India said, "Creo Kitchen offers a comprehensive choice of materials, styles, designs, accessories, and combinations, which helps in making every kitchen unique and one of its kind giving the consumer to customize its choice for kitchens. We are very positive with the Creo Kitchens, as this is for the masses and looking forward to touch Rs. 500 Cr Turnover from Creo Kitchens in Next 2 years" he adds.
Creo Kitchen – The new brand will be a container for emotions, a point of reference dedicated to a modern, demanding and open-minded public. CREO Kitchens creates infinite alchemies with you. Just like us you love originality, refinement, customisation and anti-conformism. You are youthful in age or in taste and you know how to choose products that meet your tastes.
CREO Kitchen provides concrete responses to worldwide calls for environmental sustainability. In order to make sure your love for your new CREO Kitchen lasts, their technicians have tested and carefully assessed every single structural detail to verify reliability, safety, ergonomics and long life. At CREO Kitchens they support the culture of making, placing our know-how at your disposition for developing personalised design solutions that interpret your spaces with flexibility and creativity for concrete and shared results.
Cucine Lube entered the Indian Market in 2003 and by in 2005 it had a 10000 sqft Studio. In 2013 it Opened Asia's Largest Studio with 30000 Sq Ft and by 2015 it expanded to 1,00,000 Sq Ft Studio in Delhi. In Italy Cucine Lube is number one in terms of Modular Kitchen, and holds a  market share of 7.5%, the growth rate was 15% in 2013-14 and 20% in 2014-15 after huge economic slowdown in Italy.
CREO Kitchens combines different codes together in a playful game of matches and opposites, contemporary and traditional, colourful and neutral, hot and cold, polished and matt, in order to create completely unique and customised looks.