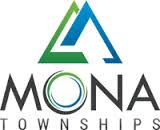 NewZNew (Chandigarh) : Mona Townships Private Limited (MTPL), a leading real estate developer of the northern region, organised a blood donation camp at PGI in Chandigarh today.
Mr Aakash Setia, Director, Mona Townships Pvt Ltd, inaugurated the event. A total of 257 units of blood was collected as employees of the company and PGI faculty donated blood in large numbers. Speaking about the initiative, Mr Setia said, "Mona Townships believes in 'thinking beyond' and this activity reaffirms our philosophy of thinking more than just running a business. This is a small gesture of contributing towards the society. I also believe that donating blood is a very noble act as it is an invaluable gift of life to the person receiving it. It is extremely heart-warming to see such a large turnout. I also express my gratitude to the PGI Blood Bank Department and the blood donors in making this camp a great success."
MTPL, with its 30 years of expertise, has become synonymous with customer satisfaction, transparency and global construction standards over the years in the construction business. The aim to organise this camp was to prove the same commitment that it has for its business to the society.
Mona Townships Pvt Ltd, known for its premium quality projects, has been at the forefront of several such corporate social responsibility initiatives in the recent past. The company has conducted activities like gift distribution to children of construction workers, blanket distribution to site labour, safety awareness campaigns on drug abuse, traffic rules, and respect for women. Moreover, the Company has contributed to various relief funds, some of recent contribution is for victims of earthquake in Nepal and with NGOs like Rotary who are constantly working in the field of disability, education and healthcare.