MoneyGram announces new marketing campaign for ICC Cricket World Cup 2019: MoneyGram a global provider of innovative money transfer services and a long-standing sponsor of the International Cricket Council (ICC), announced an innovative marketing campaign that will help Indians across the world get closer to the "Men in Blue" during the upcoming Cricket World Cup (CWC) 2019, using a special microsite that will help fans of the Indian cricket team 'bless' the team in preparation for cricket's biggest spectacle.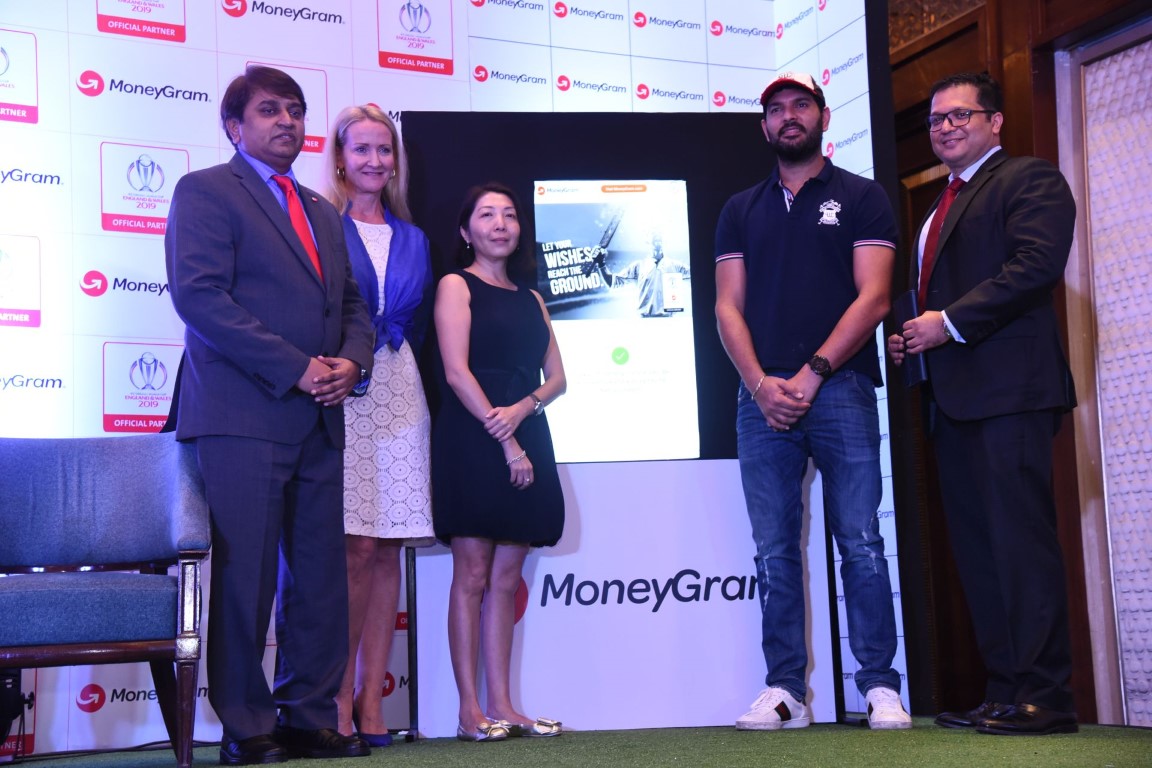 The campaign was launched today by Yuvraj Singh, one of India's most prolific all-rounders and the 2011 CWC Man-of-the-Series.
In keeping with the traditional Indian culture where you seek the blessings of your elders and wishes from your loved ones before an important milestone in your life, the marketing campaign aims to connect with Indian cricket fans across the globe with an engaging online and off-line activation, where they can 'bless' the Indian cricket team.
To promote this campaign across 6 states of UP, Bihar, Punjab, Kerala, Gujarat and Telangana, a team of promoters will be at MoneyGram agent locations, equipped with tablets to help reach cricket lovers in market squares to gather their wishes and blessings. The unique activation will also give select MoneyGram customers who receive money an opportunity to win double the amount they receive, up to a maximum US $500 equivalent, each week.
"Cricket touches many lives and it's truly exciting to be a part of this sport and witnessing its potential to inspire and transform lives firsthand," said Joann Chatfield, MoneyGram's Chief Marketing Officer. "We are delighted to be able to help bring millions across the world closer to their cricketing heroes. Our association with the ICC has helped establish MoneyGram as a preferred brand for South Asians around the world and with the Cricket World Cup just round the corner, we wanted to do our best to help Team India bring back the Cup!"
MoneyGram has been an active ICC sponsor, an association which saw them sponsor all tournaments sanctioned by cricket's governing body and other associated events. The association was renewed in 2016 with a commitment to continue until the end of 2023.
India, which has possibly the largest base of cricket fans in the world, is also the world's largest remittance receiving country with an inflow of $79 billion annually, according to the World Bank.
The "Wishing Campaign" is effective April 15 through July 15 and will be hosted at https://cricket.moneygram.com/blessings/.