Mrs. India Punjab 2019: Dr. Kamaljit Kaur Bagged Second Runner Up Title: Even for married women, competitions are now being organized at National and International level in the field of modeling to showcase their talent.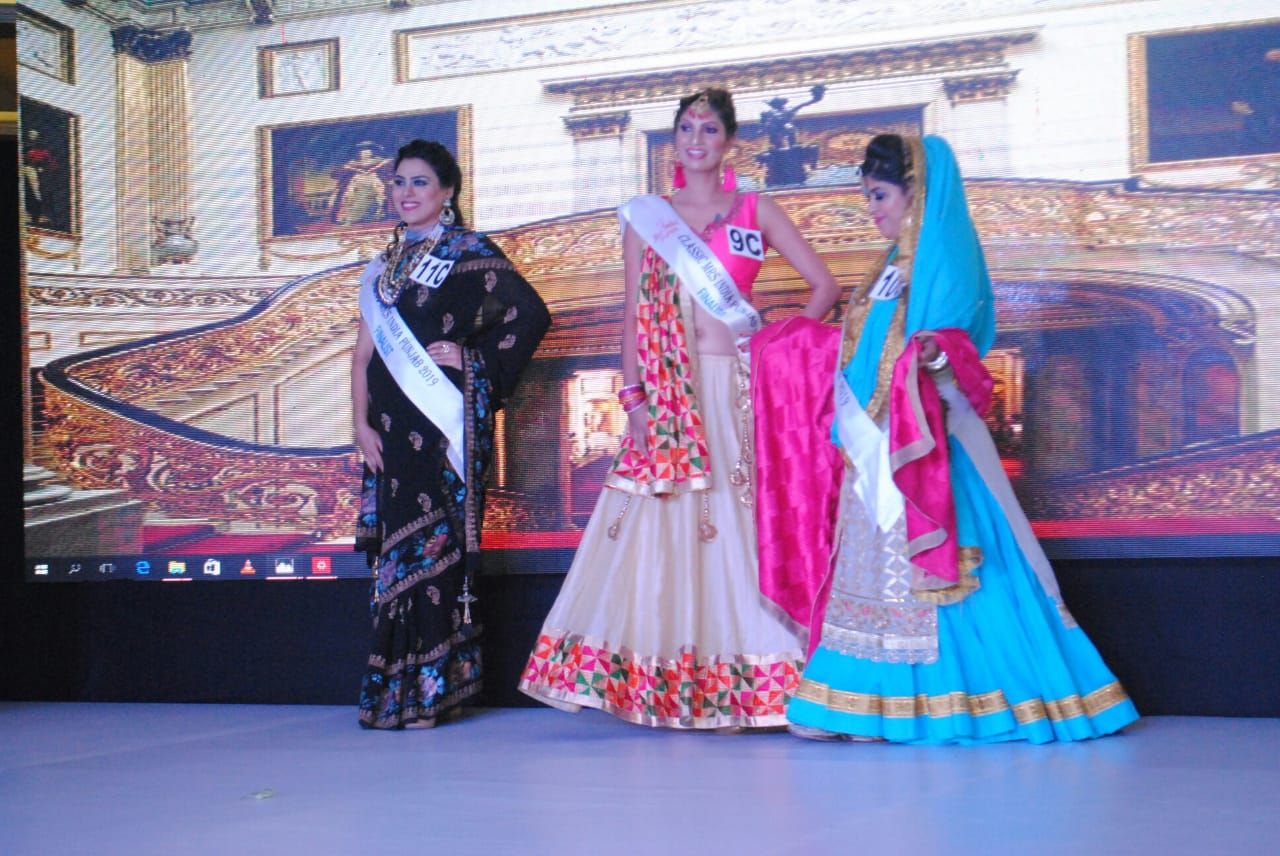 So that these women can also see their own beauty and their art talent in front of the world. In this direction, the Auditions for the second edition of "Mrs. India panjab-2019" under the banner of Mrs. India Pageants and Productions Pvt Ltd organised by Popular Queen Jyoti Roopal, Mrs. India Punjab.
Deepali Fadnis, National Head of Mrs. India Pagents and Productions Pvt Ltd was also present on this occasion.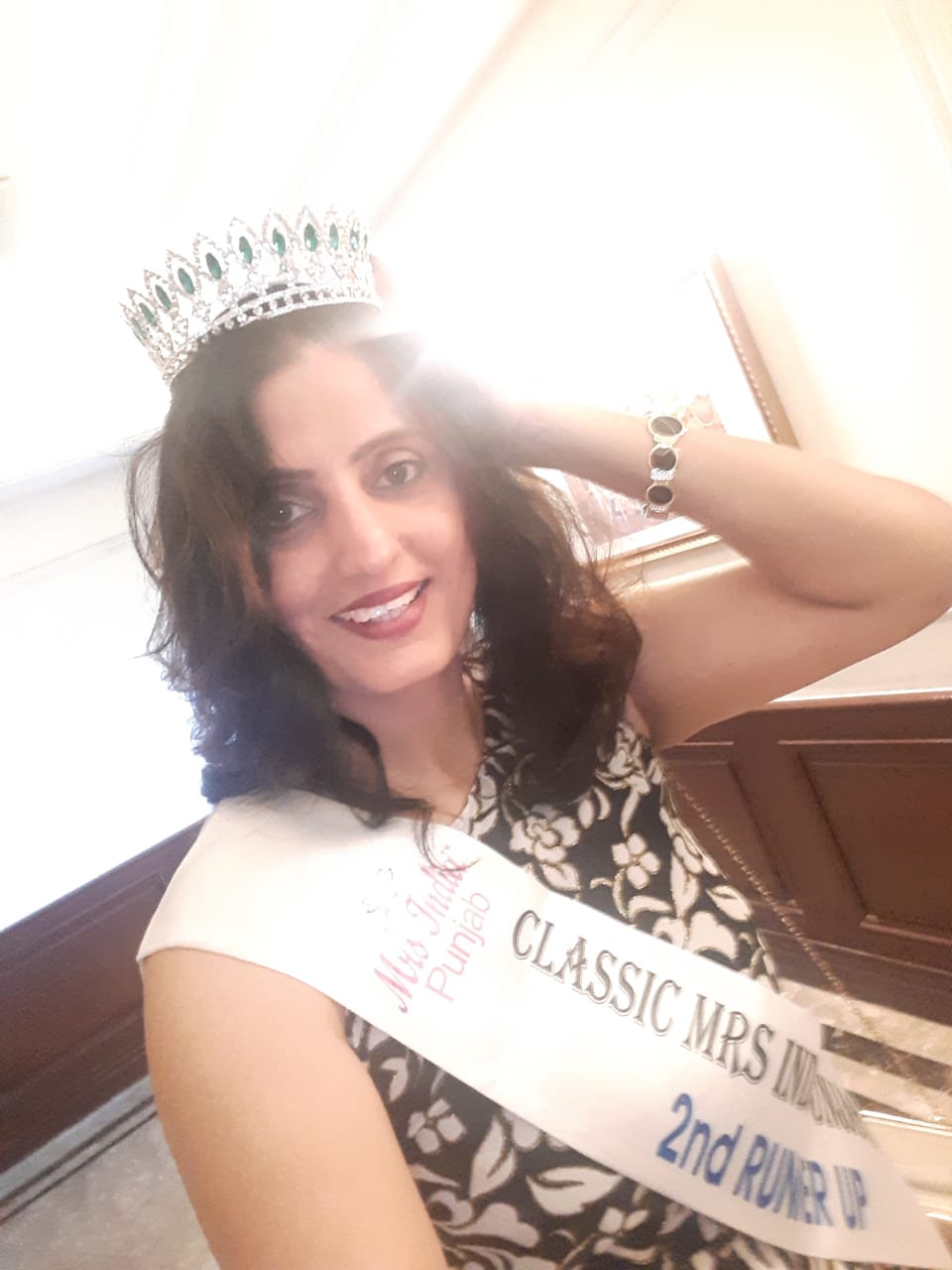 In the classic category, Aparna Kaur was declared the winner and Manjeet Madras First Runarup, Kamaljeet Kaur second runner-up and Tarvinder Kaur were third runner-up.
Kamaljit  Kaur  a BSc in Zoology,  Dr in Naturopathy and a Diet Consultant,  Kamaljit is an educationist for the last 22 years and has been practising Naturopathy for the last 3 years. She has won the award of being 2nd in Tricity in Naturopathy.  A fashion lover and an Athlete.
Mrs. India is a competition for married women of over 20s and over in Punjab.
Including widows and divorced women. Those who are willing to participate in the penitentiary, where there is no age limit and the competition is in the following categories: –
• Mrs. India Punjab 2019 – 20 to 40 years
• Classic Misses India Punjab 2019 – 40 to 60 years.
• Super Classic Misses India Punjab 2019 – Above 60 years.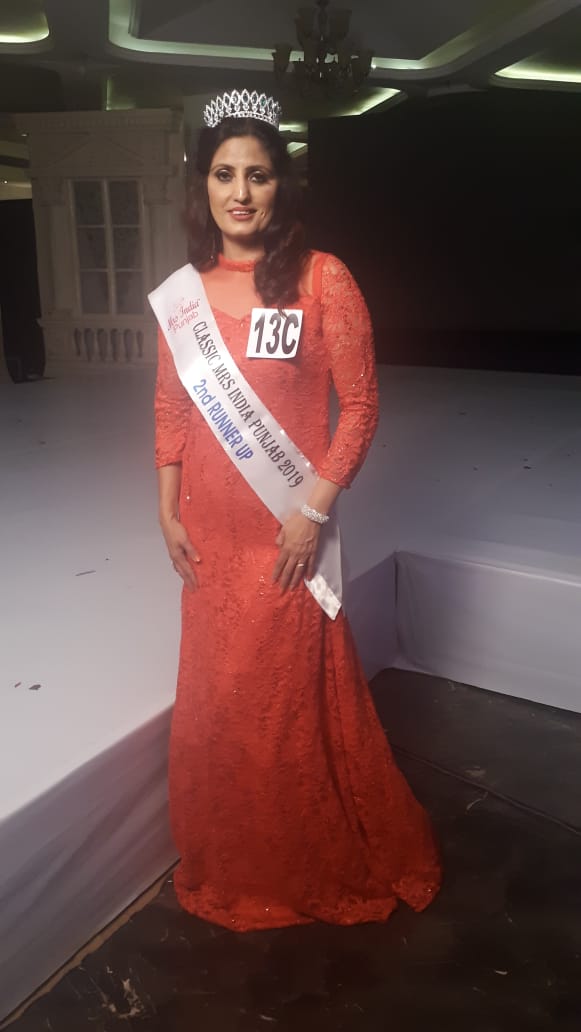 Dr. Kamaljeet Kaur participated in Mrs India Punjab 2019 which had 3 categories, one is from 20 to 40 the Mrs India Punjab category, 40 to 60 the Classic Mrs India Punjab category  and above 60 Super Classic Mrs India Punjab category.