Munmun Dutta Apologizes For Her Wording In Videos Check Viral Video Watch Online All Details: The fame of the famous Hindi sitcom "Taarak Mehta Ka Ooltah Chashmah" Munmun Dutta has apologized to all the people for using casteist words in her latest video that was uploaded on her official Instagram profile this Sunday.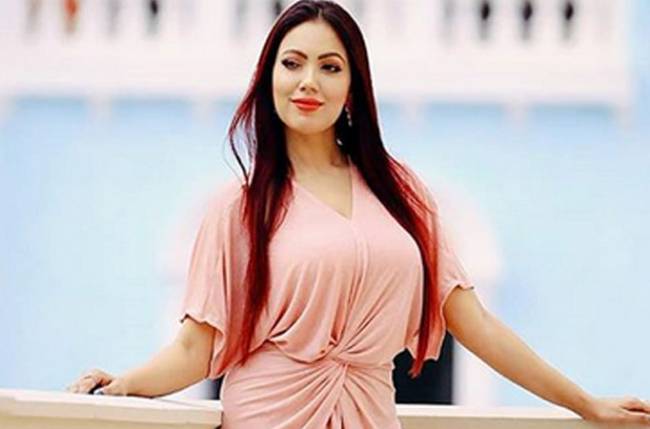 After getting viral all over the Internet, the actress apologized to everyone for hurting their sentiments and didn't intend to do this kind of thing. She called it accidentally and added that because of her linguistic barrier (The actress belongs to the Bengali community) and didn't know the meaning of the word.
Later, the actress posted a note in Hindi and English language and said that when she got the news about the mistake of her, she removed the video from her account. She also said that she has respect for all the community regarding their gender, creed, and caste as well.
Later, Munmun Dutta posted on her Twitter account and wrote," It was all about the video that was posted yesterday by me and in the video, I used a word that has been misconstrued. I never said that word for insulting someone, hurting sentiments, or their feelings. Just because of the language, I was totally unaware of the word meaning.
When I got aware of the word, I took an action and removed my video from my account. I have respect and feelings for every person from every caste, gender, and community and also, understand their contribution to our nation and society as well".
The actress of the show "Taarak Mehta Ka Ooltah Chashmah" who is also popular for her show's name Babita, Munmun Dutta said that she is feeling ashamed for using the word. She said," I really want to apologize to every person of the nation who has been hurt by my words, and seriously, I am feeling guilty for my mistake".
When the video went viral all over social media, it has become a topic for the day and fans are sharing this on social media. Yesterday, #arrestmunmumdutta was trending by netizens.
But, after uploading her apology videos, many popular faces and actors are following her. Many users are also supporting her and sharing the apology videos. One user wrote," There is any word in Bengali and the actress belongs to Bengali itself, she was unaware about the meaning of the word and even, I didn't know the exact meaning of the word". She is popular as Babita Ji in the sitcom "Taarak Mehta Ka Ooltah Chashma" and since the show started, she has been a part of this. The actress has come into the limelight many times because of her goodwill.