Shaffi Mather, Founder & CEO MUrgency & Sweta Mangal, Director, MUrgency today introduced to the press the new Medical Emergency mobile App App for Fast, Easy & Reliable Medical Emergency Help in Tricity . MUrgency is cloud platform and mobile app, now made available on iOS and Android phones. The smart and free app will connect people who need medical help with their trusted network, and with medically trained and credentialed responders like Doctors, Nurses, EMTs and Paramedics in their locality with just one tap on the mobile phone.
Chandigarh, 16th Feb 2016:  MUrgency Inc, based in San, Francisco, USA, today launched the MUrgency mobile app in the Tri-city and surrounding areas for Fast, Easy& Reliable Medical Emergency Help. The app is now available for download on both iOS (iPhone) and Android App stores. The app is free to download and reliable medical emergency help at your location will be provided at Rs. 350.00 per instance during the pilot phase.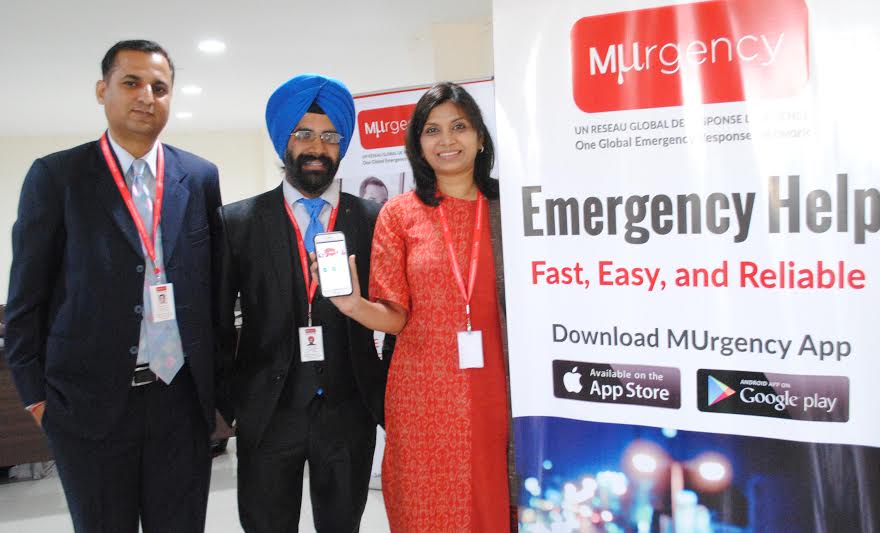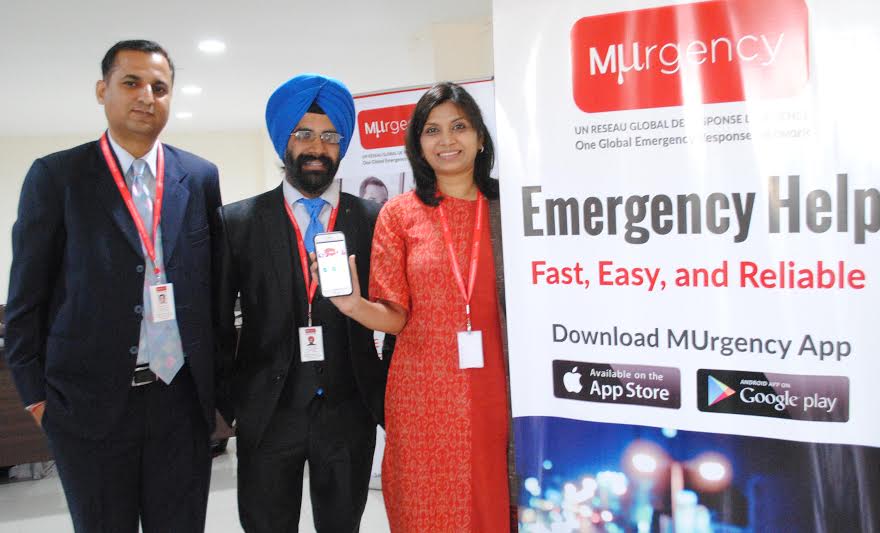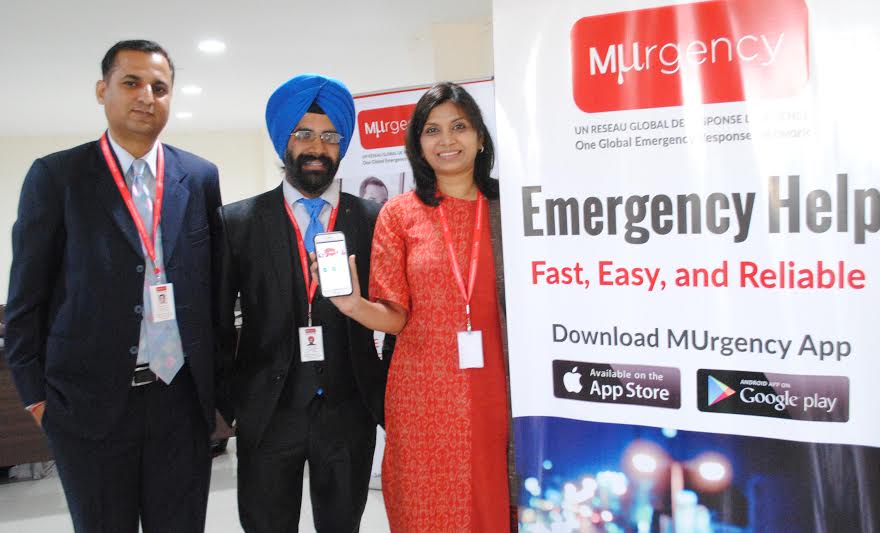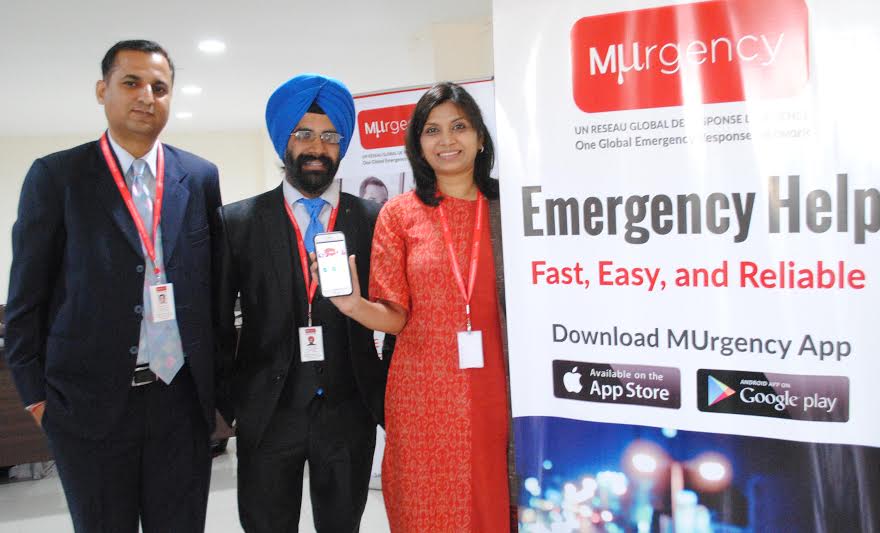 Fast, Easy, and Reliable Emergency Help is now available through the MUrgency Mobile App, in Chandigarh, Mohali, Panchkula, Zirakpur and Kharar. One tap on the MUrgency App will connect you to the nearest trained medical professional who will physically come to your location to provide you with emergency medical help.
36 Leading Hospitals across the tri-city area including Fortis Hospital, Max Hospital, Grecian Hospital, Mukat Hospital, Amar Hospital, Mayo Hospital, SGHS Hospital, Inscol Hospital and more are now part of the MUrgency Network. The Hospitals have enrolled their on duty medical staff on the MUrgency Network making their emergency room team available to help in medical emergencies near their location.
350+Medical Professionals(Doctors, Nurses, EMTs and Paramedics) are enrolled on the MUrgency Network. Over 1000+ medical professionals applied to be part of the platform of which 350 were selected through a rigorous testing, validation& interview process.
Each responder on the MUrgency Network has completed a certificate program in Basic Life Support & CPR, certified by Life Supporters Institute of Health Sciences, Mumbai, a premier Emergency Care training center accredited by NSDC, Government of India, American Heart Association, USA and International Trauma Life Support.
"We are very excited to be part of this network. Each one of us can now serve people near us and help save more lives in our state and contribute to making emergency response more reliable" – Ms Sabina Sehajpal, Nurse
Dr Anupam Jindal, M.B.B.S, Mch.(Neurosurgery) AIIMS, applauded the initiative and said,"MUrgency is playing a much needed role, and I am happy to partner with them in this fantastic initiative"
"Medically trained personnel will be ready to respond to nearest emergency patient or victim at one simple push of a button. This can transform how emergency response happens. MUrgency can help save millions of lives across the world.", says Shaffi Mather, CEO & Founder of MUrgency, and World Economic Forum's Young Global Leader.
Other features on the app include Ask a Doctor, Home Care, BodyGuard, ShoutOut, & Maps of Nearby Emergency Locations.