Indian National Theatre  in colloboration with Durga Dass Foundation organized a 'Varsha Ritu Sangeet Sandhya' a delightful evening of melodies based on Raagas pertaining to the rains at Strawberry Fields High School, Sector 26 today. The purpose of this festivity was to celebrate the arrival of the rains with joyous music. The artiste of the evening was Anjana Nath, a well known classical vocalist from Kolkata.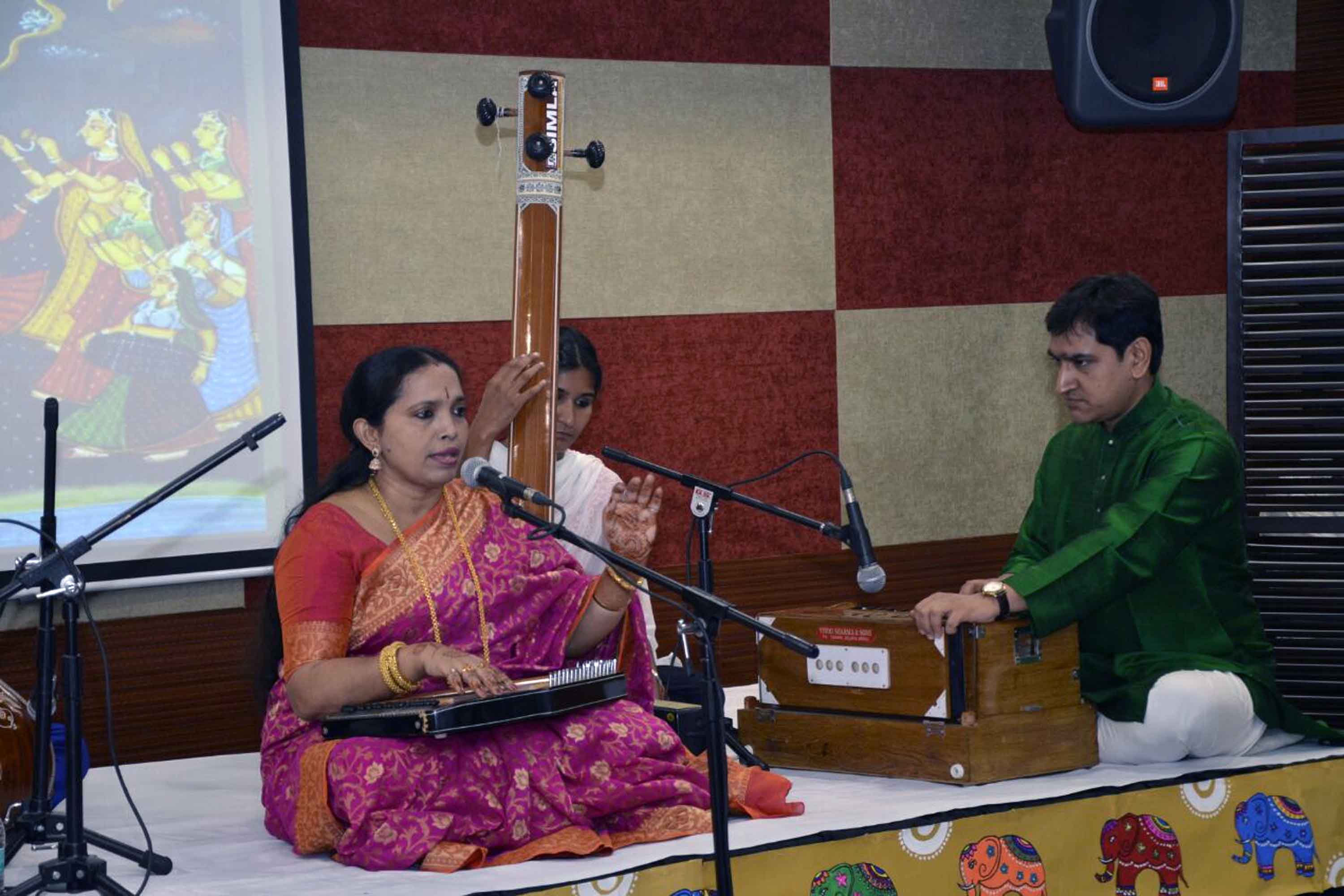 Anjana Nath started her musical journey from her early childhood and blossomed under the shade of her pious mother, Smt. Kusumita Nath and inspired by her father Shri Harilal Nath. In the year 1989, Anjana was selected as a scholar of 'Sangeet Research Academy', Kolkata. Guru Pandit Ajoy Chakraborty of patiala gharana took her under his wing for 10 years. Anjana is one of ICCR's listed artistes. She has also been honored with Smt. Girija Devi Award 2011 and Bharat Ratna Pandit Bhimsen Joshi National Award-2014,"
She started her recital with Raag Miyan Malhaar-Vilambit Khayal set to vilambit Ek taal-'Kariman naam tero' followed by a drut khayaal in Teen Taal-'Bijari Chamkay'. She continued with a composition in Raag Megh set to Jhap taal- 'Garaj ghata ghan', followed by a beautiful composition in Drut Ek taal-'Garjan kay badarwa'. After this, she went on to a rare raag-Meerabai ki Malhaar, in which she sang a fast moving composition set to drut Teen taal- Jhingurwa Jhingran laagay'. She concluded with a Kajri in Raag Maajh Khamaj.
She was accompanied by Shri Vinay Mishra on the Harmonium, Dr Paramjit Singh on the tabla and Gaurav and Khushpreet on the Tanpuras.