MY FM took its IPR property Paiso ka Ped – India's 1st Radio Reality Show to Nashik. The radio station installed a money tree in the middle of Venue City Center Mall and invited people to participate in a contest. The mall authorities were more than happy to offer space for the activity owing to the huge buzz it had generated in the city.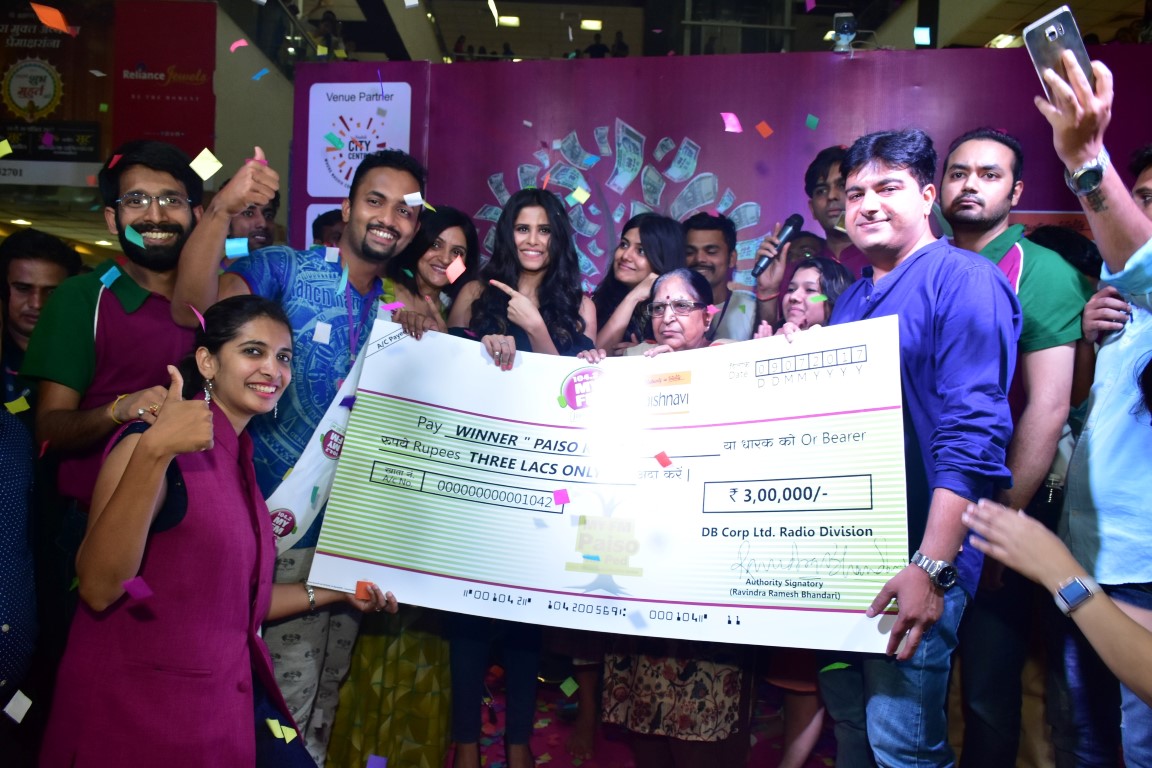 The reality show was a test of endurance where the participants had to hold the fabricated tree made of coins and currency "Paiso ka Ped". The month long activity saw more than 5000 registrations, followed by 2nd phase audition round where top 20 finalist were selected for the final test.
The contest went on for more than 73 hours where the top 20 finalist were given task to perform while holding the tree. The interesting games kept the audience engaged in the mall during the 3 days of the activity. Finally Abhishek Lahare, an engineering student won the title and took home Rs 3 Lakh. The testimony of success is the fact that the activity saw who's who of Nashik, Mr. Ravindra Singhal – commissioner of Police, Tanay Malhara – Dance+ show winner ,Sai Tamhankar – Marathi ace actress  came forward and witness the activity.
Speaking on the occasion Harrish Bhatia, CEO, MY FM, says, "Paison ka Ped has become an essential part of our strategy and no doubt it is one of the most unique initiatives that we have undertaken by bringing the concept of a reality show to radio. The idea has worked really well for us and has helped us improve our customer engagement. "
94.3 MY FM is the radio business of DB Corp launched in 2006. Its network is spread across 30 tier II & III cities, in seven states.