Nadir Godrej honored with Jeevan Gaurav Puraskar Award: Mr. Nadir Godrej, Chairman and Managing Director of Godrej Industries Ltd and Chairman, Godrej Agrovet Ltd was recently awarded the esteemed 'Jeevan Gaurav Puraskar' by the Maharashtra State Mango Growers Association.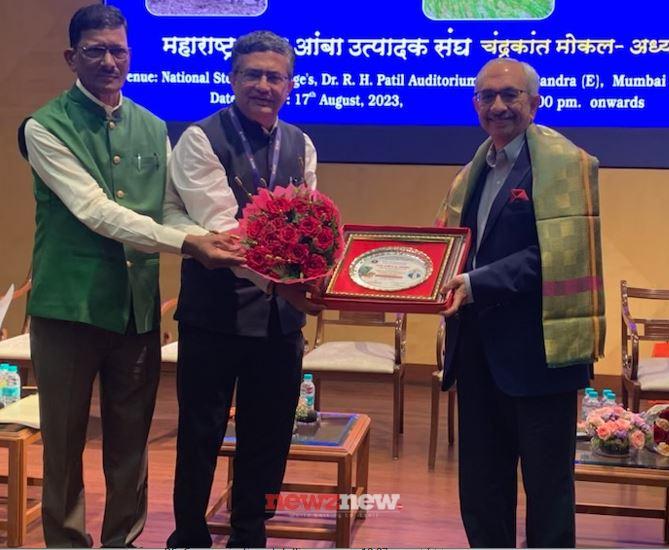 This honor shines as a testament to his exceptional contributions to India's Agriculture and Horticulture sectors.
On receiving this recognition, Mr. Godrej said, "At Godrej, we consider ourselves fortunate to contribute to the progress of our nation's agriculture sector. Our longstanding efforts underscore the unwavering dedication to India and its farming community, and we are committed to continuously evolve to serve our country's best interests. I express gratitude to our vast community of farmers, our dedicated Godrej team, and the Maharashtra State Mango Growers Association for honoring me with this award."
The event, organized by the Maharashtra State Mango Growers Association, was beyond being just a ceremony. It was a gathering of agricultural leaders and forward-thinking farmers.
The purpose was to celebrate their abundant harvests and brainstorm ways to tackle the challenges of global warming and climate change. This occasion brought together respected figures and farmers from all parts of Maharashtra.
The event was graced by the presence of Ashish Kumar Chauhan, MD &CEO, NSE; Chandrakant Mokal, President Maharashtra State Mango Growers Association; Raju Kapoor, Director of Corporate Affairs, FMC India Ltd.; and other dignitaries.