– PUBLIC REPRESENTATIVES AND EMPLOYEES UNIONS WOULD PRESENT THEIR CASE BEFORE COMMISSION
– WOULD HOLD MEETING WITH WELFARE MINISTER AND OTHER HIGHER OFFICIALS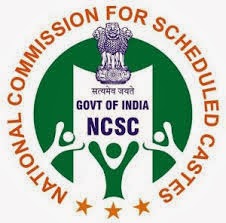 NewZNew (Chandigarh) : The National Commission for Scheduled Castes would review the implementation of welfare schemes in the state of Punjab from January 19 to 21 at UT Guest House Chandigarh.
Disclosing this here today Mrs. Seema Jain Secretary Welfare Department said that National Commission would also hold separate meetings with the Mr. Gulzar Singh Ranike, Welfare Minister, Chief Secretary and Director General of Police.  She said that National Commission would meet the public representatives on January 19 from 3 pm to 4 pm at the same venue. Whereas the employees unions and government employees could meet the visiting delegation from 4 pm onwards on the same date.
Divulging the details, Mrs. Jain said that on January 20 the commission would hold high level meeting with Mr. Gulzar Singh Ranike and other senior officers of the Punjab Government. She said that anyone from the public can meet the National Commission on the issue of implantation of National as well as State sponsored SC welfare schemes on January 19.
She further said that the visiting delegation of National Commission for SC would comprise of Dr. P.L. Puniya Chairman, Vice Chairman Mr.Raj Kumar Verka ,Mr.Raju Parmar Member, Ishwar Singh Member Mrs. P.M. Kamlama and other senior officers of the commission.