FIXES DISTRICT LEVEL MEETING WITH BPEOs, CHTs & HTs
STARTS FROM MOHALI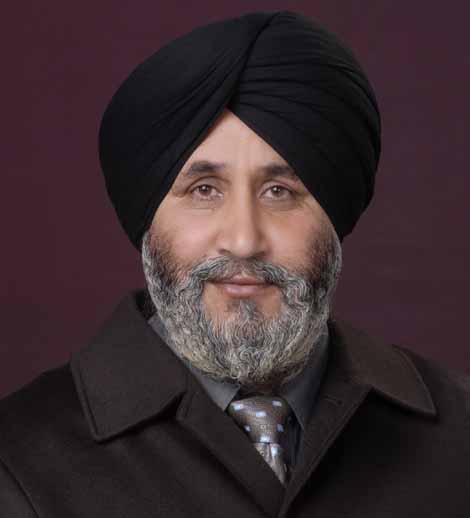 NewZNew (SAS NAGAR) : In an endeavour to provide quality education in primary sector and to reach out at the grass–root level to assess the problems, grievances of primary teachers and have a suggestive feedback, Education Minister of Punjab Dr. Daljit Singh Cheema yesterday late evening had a one to one interaction with approximately 300 BPEO's (Block Primary Education Officers), CHT's (Centre Head Teachers) and HT's (Head Teachers) of Mohali District at PSEB auditorium SikhyaBhavan Phase 8 Mohali.
The programme started with a welcome note by DPI (EE) Mrs Darshan Kaur. It was followed byan interactive session, where the representative group shared their issues related to arduous syllabus, demand for furniture, promotions, proper grounds to conduct sports activities, lack of clerical staff, extra -works, SSA grants and other administrative issues.
The four hour long marathon programme gave a clairvoyance of the working conditions of Primary schools in the District. Emphasis was laid on early childhood care & education imparted by Anganwardis. The faculty members felt that nursery classes and kindergarten classes are the foundations for imparting education. Preferential importance is given to private schools by parents because our Govt. schools do not cater to this group. Education minister assured the audience that he would take up this issue with the concerned department.
Speaking on the issue of difficult syllabus, Education Minister desired that any one from amongst the invitees should voluntarily take the responsibility of jotting down the points of the syllabi which needs to be addressed. Only then can a joint meeting be arranged with the academic council of PSEB and SCERT to find a passable solution.
Dr. Cheema asked the higher officials to do the promotions of concerned cadre within the committed stipulated time and report. On the issue of maintenance of appropriate sports grounds in primary schools, Education Minister gave an assurance that necessary instructions will be floated on website and the details (size) and designs of particular sports grounds would be made available to all primary schools in near future.
ASER 2014, report was also discussed in the meeting. Assemblage of faculty members differed on the report of ASER 2014.They were of the view that since ASER captured the statistics of Govt. and Private schools limited to a small sample, the results cannot be generalised. Education Minister gave directions to DPI (EE) to make a committee from amongst the audience and get 20 schools randomly surveyed by the committee on the same parameters as defined by ASER to get a valid report.
An issue of children residing in brick kilns not attending the school was also raised. Dr. Cheema asked DEO(SE), Mohali to identify the brick kilns in the district and the feeder schools so as to capture the out of school children and provide them Education under RTE 2009.
Detailed presentations on activities under PREVESH project were also taken up. Activity based learning, creative learning model, minimal level of competencies, baseline testing, mid-term testing and end-line testing was also discussed. Students of Govt. Elementary school phase 3B1 also recited poems.
Dr Gurjeet Singh DEO (EE) highlighted on the administrative work under his purview. No pendency on cases related to ACP, retirement benefits, medical claims and audit paras were recorded.
All activities under SSA scheme like free text books, uniforms, maintenance grant, repair grant, civil works, teacher training were also discussed. Dr Cheema advised the teachers to earnestly work for these children to strengthen their foundation.
DPI (SE) Mr Balbir Singh Dhol also shared his viewpoints on quality perspective. A vote of thanks was given by DEO (SE). Prominent amongst those present were Director SCERT Mrs Pankaj Sharma, Deputy State Project Director Dr Ginni Duggal, Deputy Director Niranjan Singh and DEO (SE) Mr. Mewa Singh Sidhu.