National Seminar on "Organic Farming: A Way to Sustainable Development" held: Dev Samaj College for Women, Sector 45, Chandigarh organized a one-day National Seminar on, Organic Farming "A Way to Sustainable Development" at its campus.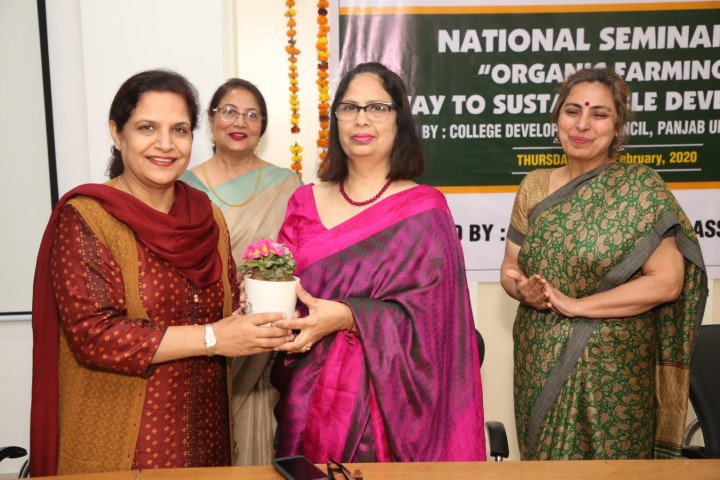 Eminent Researchers, experts, and practitioners of organic farming from all over the country participated in the seminar.  On this occasion, Sanjay Chadha, Principal, Agriculture University, Palampur, a senior scientist who has made a notable contribution in research and development in organic farming, and Dr. Madhu Gill, Senior Manager, Council of Punjab, Organic Farming were the Guests of Honour.
Nirmal Singh Dhillon, Secretary of Dev Samaj inaugurated the seminar and voiced his concern about the world civilization that has embraced the short term growth at the cost of sustainable development.
Prof. Promila Pathak, Professor, Department of Botany, stressed on the issues faced by organic farmers in India and pointed out that, "The lack of policy measures on the part of the government, rising input costs, poor marketing, and an inefficient as well as a time-consuming certification system." And concluded by saying that, "we should grow organic, eat organic and support organic."
More than 35 research papers were presented on various subjects ranging from pest management under organic condition, weed management, nutritional management strategies and farm water management to organic farming and women entrepreneurship.
Prof. Sucha Singh Gill, Senior Professor, CRRID, Chandigarh, in his valedictory address congratulated the college on organizing this successful seminar which provided a platform for exchanging views.