National Silk Expo begins at Himachal Bhavan, showcases beautiful silk workmanship: With the latest varieties and new designs of cotton and silk handloom sarees for the festive and wedding season, the National Silk Expo began at Himachal Bhawan, Sector-28B, here today and will continue till September 20.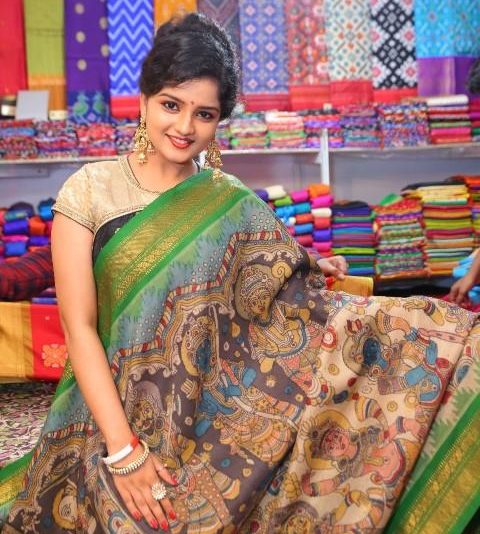 The expo houses a huge treasure trove of sarees in a variety of designs, patterns, and colour-combinations. It showcases the breathtaking collection of silk sarees crafted by weavers from different states of the country, which are not usually available in urban markets.
In this expo organized by Grameen Handicraft, the double ikkat handmade patola saree from Gujarat is on display, which is prepared in eight months and is woven twice. Each of its threads is colored separately. Being of pure silk, it is a bit expensive. At the same time, visuals of Paithani sarees of Maharashtra range from the rural environment, the royal style of the kings and the Mughal art.
The organizer of the expo, Jayesh Kumar Gupta said that the weavers of Banaras keep on experimenting with various ways to make their sarees attractive for the new age buyers. Sometimes they get the garden printed on the sarees and sometimes they weave motifs of the Paithani sarees of Maharashtra. By the way, from traditional Banarasi Zari and Kadhwa Booti sarees to Tanchoi silk, many varieties are available in the range of Rs 1000 to Rs 5000.
Many weavers from Bhagalpur in Bihar, famous for silk weaving, have also brought Bhagalpur silk sarees to be worn on special occasions like the wedding season. The Kanjeevaram sarees of pure zari work from Tamil Nadu are also being liked by women. Artisans prepare this saree made of gold and silver strings in a span of 30 to 40 days. Along with Mysore silk sarees, crepe and georgette silk, tussar silk from Bihar, upada from Andhra Pradesh and coral silk from Orissa are also on display at the silk expo.