Neeru Bajwa and star-studded cast Llluminate CP 67 mall with 'Buhe Bariyan' buzz!: It was a star-studded affair as the renowned actress Neeru Bajwa, along with the talented cast of the much-anticipated film "Buhe Bariyan," graced CP 67 Mall in Mohali with their presence.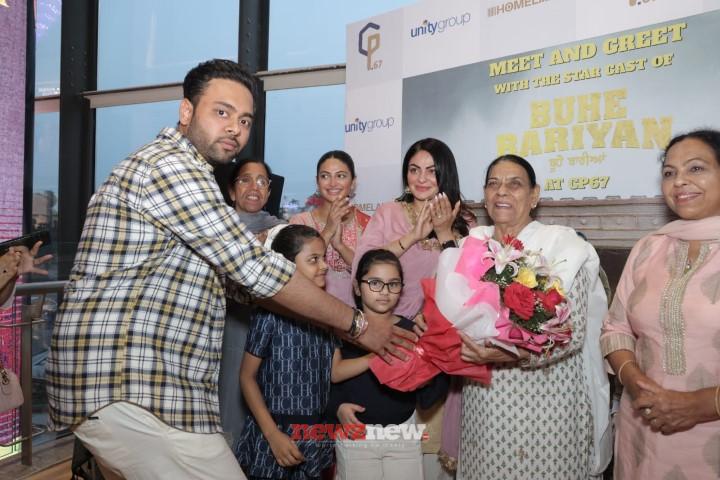 Shoppers and fans gathered in excitement as they witnessed the charismatic celebrities in the heart of the city.
Neeru Bajwa, a celebrated name in the film industry, led the cast in this special appearance, captivating the audience with her charm and grace. During their visit to CP 67, the latest and most happening celebrity hotspot in Tricity, the film's cast interacted with fans, posed for photos, and shared their enthusiasm about "Buhe Bariyan," promising an unforgettable cinematic experience.
With anticipation building, this visit has undoubtedly heightened excitement for the upcoming release of "Buhe Bariyan." The film promises to be a captivating blend of talent and storytelling, set to leave an indelible mark on the world of cinema.
Sharing his excitement about hosting the Meet & Greet with Neeru Bajwa and the cast of Buhe Bariyan at CP67, Mr. Umang Jindal, CEO of Homeland Group, Mohali, said, "As we gear up for the grand opening of CP67, we are upping the ante with events like this exciting meet and greet with the wonderful Neeru Bajwa ji and the entire superstar team of Buhe Bariyan. We are paving the way for CP67 to become the region's most iconic destination in the region, one that people eagerly anticipate and aspire to visit."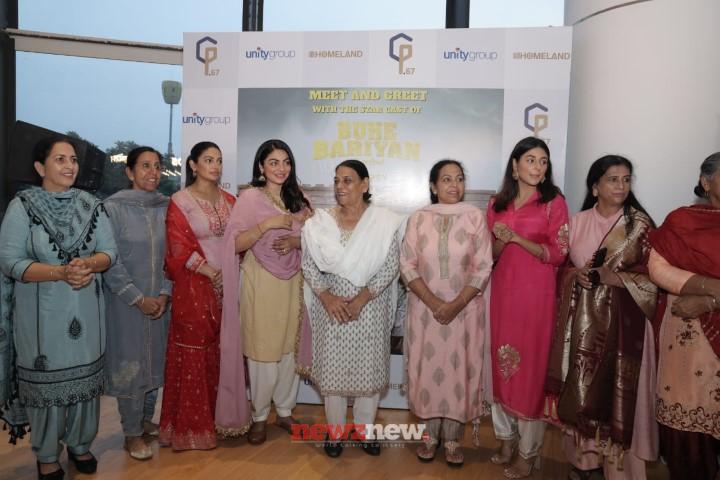 CP 67, A Unity Homeland Mall, is poised to emerge as the ultimate destination for Mohali's residents and visitors, offering a perfect blend of shopping, dining, relaxation, and celebration. Mr. Umang Jindal's visionary approach and Homeland Group's unwavering dedication to excellence continue to redefine the real estate panorama in the region. Strategically positioned on the International Airport Road in Mohali, CP 67 Mall is on the verge of revolutionizing not only Mohali's commercial and retail landscape but also the entire surrounding area.
The Star Meet & Greet event achieved resounding success, setting the stage for the eagerly anticipated grand opening of CP 67—an event Mohali residents and beyond have been eagerly anticipating. Together, let's craft unforgettable memories right here at CP 67!