Lyricist and musician Jaani inaugurates Hair Raiserz Luxe salon: In this age of social media, looks are very important. To enhance the look, a new salon outlet accessible to everyone – Hair Raiserz Luxe Salon, was launched today at SCO 77, Sector 40C, Chandigarh.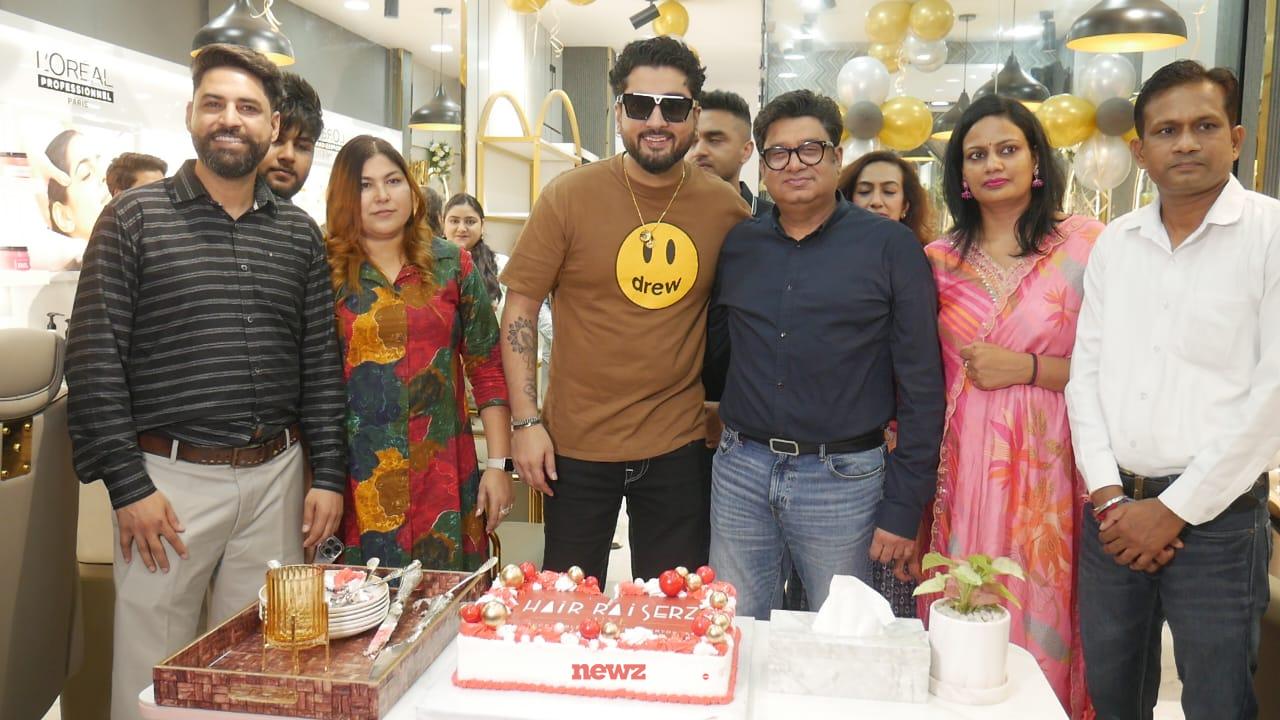 The salon was inaugurated by Hindi-Punjabi songwriter and music composer, Jaani (Rajeev Kumar).
Hair Raiserz Luxe Salon is the brainchild of Mr Munish Bajaj. Owing to his determination, hard work and excellent entrepreneurial skills, this venture came into existence in 2004 with its first exquisite salon, known as Hair Raiserz Luxe Salon.
However, Tress Lounge was launched a year before. Both the salon chains are owned by Mr Bajaj. Tress Lounge is a luxury salon, while Hair Raiserz Luxe is a budget salon with a luxurious ambiance.
Mr. Munish Bajaj, Founder,  Hair Raiserz Luxe & Tress Launge said, "Both the salons are pioneers in the personal care segment and have changed the face of the North Indian hairdressing industry. We use Kerastase, Loreal and Matrix products and offer skin, beauty, hair, makeup, and nail art services, just to name a few. We have a well-trained staff of 700 people across all the salons.
Currently, Mr Bajaj runs more than 40 salon outlets in North India which are generating employment as well. His hair care academy ensures placement for the trainees. Even, financial assistance is provided to the trainees if any of them wants to open a private salon. He said that his plan is to open more salons pan India.