New GST Returns will bring in Transparency, Compliance, simplify the process: "New GST Returns will bring in Transparency, Compliance, simplify process and check on Tax Evasion", said Mr. Sanjay Malhotra, Indirect Tax Expert and Practicing Company Secretary.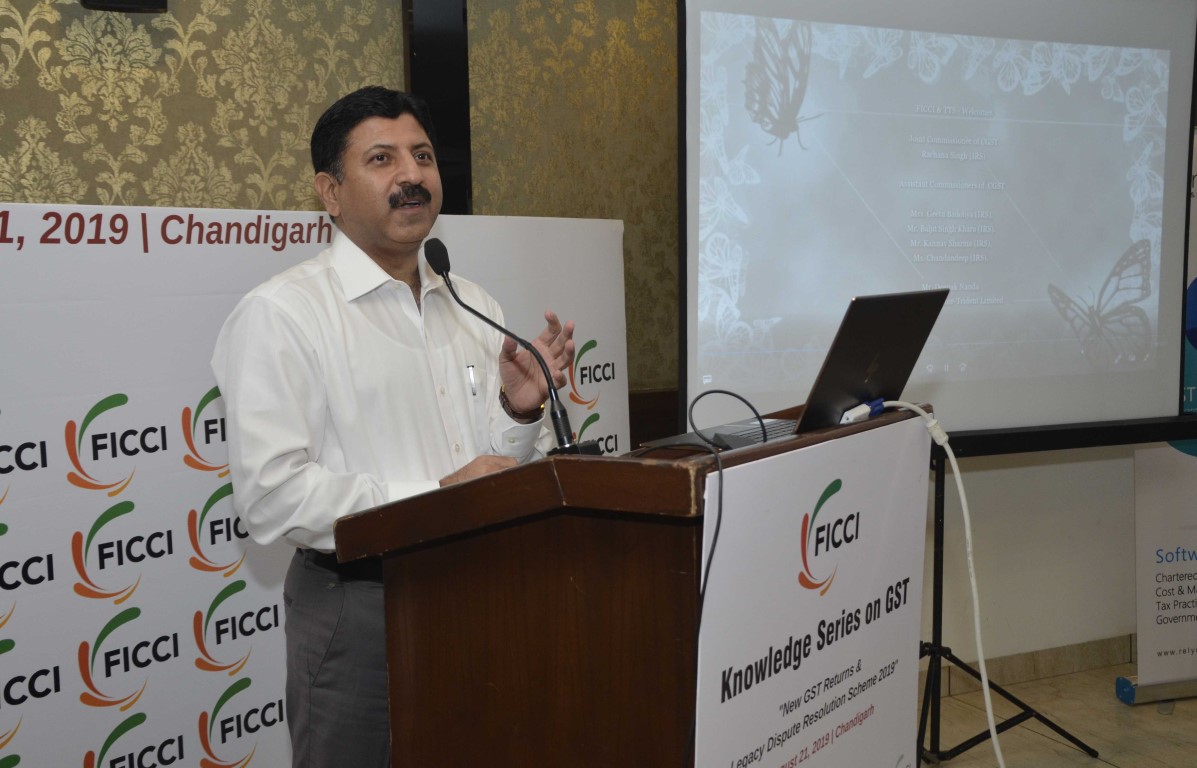 He was keynote speaker at a seminar in a city hotel here today.
Federation of Indian Chambers of Commerce & Industry (FICCI)in association with strategic partner Tax and Trade Services organized "Knowledge Series on "New GST Returns" and "Legacy Dispute Resolution Scheme-2019" in Goods and Service Tax".
Malhotra apprised Industry Members of the various aspects of "New GST Returns" [SAHAJ, SUGAM, NORMAL] and "Legal Dispute Resolution Scheme-2019".
He said, trials on new GST Returns has started from July 2019 onwards for three months and taxpayers should make use of same. GST new returns implementation from October 1, 2019 will have one monthly return instead of multiple forms at present for large taxpayers having turnover more than Rs. 5 crores.
Small Taxpayers from Jan 2020 will file quarterly return with tax payment on monthly basis.
Provisional Credit of 20 percent is available to Buyer if supplier fails to upload invoices at GST Portal and both buyer and seller are liable jointly to pay GST to Government. Amendments to monthly returns are also available in New GST Returns mechanism which will allow Supplier to file amendment thus reducing Interest cost as in present system changes can be made after a month/ quarter, he said.
Sanjay Malhotra recommended taxpayers facing litigation to opt for New "Legacy Dispute Resolution Scheme-2019"in respect of any matter pending in Central Excise, Service Tax and other Act on CESSES with Department / Appellate authorities as on June 30, 2019 where final hearing have not been done. Tax reliefs available under the Scheme varies from 50% to 70% of tax amount and all other interest and penalties are 100% waived off.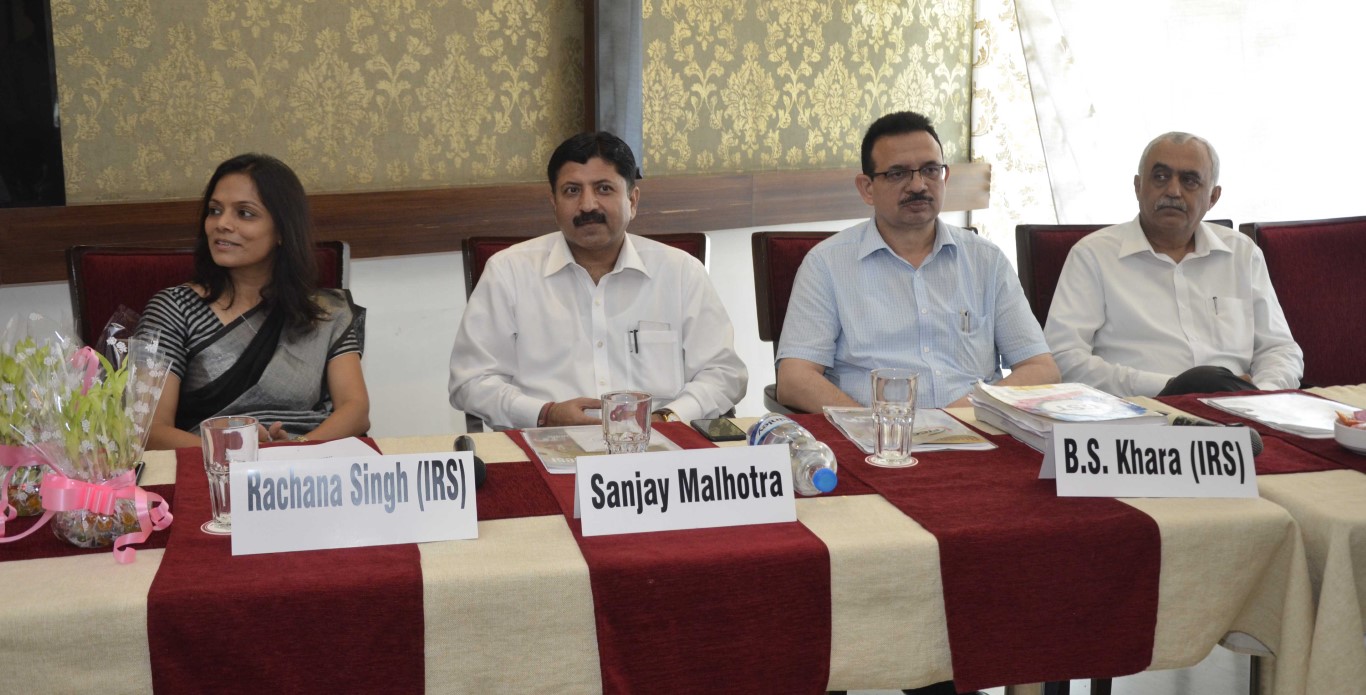 G.B. Singh, Regional Director-FICCI, Chandigarh, shared that the "Knowledge Series on GST" with Trade has resulted in ensuring Compliance to GST laws. Ficci keep on representing Industry concerns with GST Council, CBIC and State Government Officials and thankful for support from GST officials for addressing same.
Mr Deepak Nanda (MD Trident Limited) Chief Guest alongwith Joint Commissioner CGST Rachana Singh felicitated meritorious students of GRIID and members from industry and officers from CGST.
B.S. Khara, Assistant Commissioner-CGST &NACIN, Kannav Sharma, Assistant Commissioner-CGST Mohali, Mrs Geetu Badoliya (Assistant Commisioner CGST) , Ms. Chandandeep(Asst Commisioner CGST) apprised the Trade about the recent amendments in GST and also addressed their concerns. Software giant Relyon Softtech Limited during the workshop shared benefits of their software for preparation of new GST and other compliance related returns.